twoColumn twoRight
flowbird
Campus Map with Blue and Gray Lot Locations
If you are visiting UNF during the parking enforcement time frame, a parking permit is required to park on campus. Our system is based on virtual permits, where you register your vehicle's license plate to be the virtual permit. 
Single-day permits can be purchased online through the Flowbird app or by using one of the 14 conveniently located Pay-by-Plate kiosks. 
Debit or credit card is the only acceptable form of payment. 
Single Day Permits Options

| Type | Cost | Parking Location | Avoid Parking In |
| --- | --- | --- | --- |
| Blue | $5 | Inner core (Blue Lots) of campus | Spaces marked Reserved, Faculty/Staff and Housing |
| Gray | $2 | Perimeter (Gray Lots) of campus | Blue Lot spaces, spaces marked Reserved, Faculty/Staff and Housing |
The permits are valid only for the calendar day you purchased it, not for a 24-hour period from the time that it was purchased. A Consecutive Multi-day Permit is not available, you must purchase a visitor permit each day you park on campus.
Once you have purchased a visitor permit, it is non-refundable.
Purchase from the flowbird app
This program will give you the convenient opportunity to pay for your visitor permit by mobile phone or web.
To get started follow the below steps:
Download the free flowbird phone app on your smart phone or visit

 

www.flowbirdapp.com
Create an account
Enter your license plate number
Select the "pin" on the map that is closest to the location you wish to park in
Select time
End with payment confirmation
Don't forget:
Enter your license plate number correctly (FL license plates only use zeroes and NOT the letter O)
No need to display a physical daily permit or a receipt; your license plate is your daily virtual permit
Park nose-in so that the rear license plate is visible to our tag recognition cameras
A $5 visitor permit allows parking in both Blue and Gray Lots. A $2 visitor permit is valid for Gray Lot parking only. 
Purchase from the flowbird app with event code
Download the free app. Once downloaded, follow the prompts to select your parking area. Before confirming your payment enter your event code.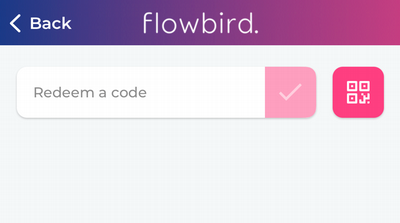 After you select 'confirm', the time duration of the event code will be auto-populated; select Purchase at the bottom of the screen.
The next screen presents Transaction confirmation, please review and verify the information prior to selecting Finish.
Visitor permit parking locations
Visitors with a $5 visitor permit may park in:
Blue and Gray Lots, designated with Blue and Gray lot signs. These spaces are located in most surface lots and on the 2nd, 3rd and 4th floor of the Arena Garage (Garage 38) 
avoid parking on the ramp that leads to the 2nd floor, these spaces are assigned for Faculty/Staff permits
2nd, 3rd and fourth floor of the Fine Arts Center Garage (Garage 44) 
4th floor of Garage 44A (new garage section of the Fine Arts Center Garage and accessible from the 3rd floor). 
Visitors with a $2 visitor permit, may only park in the Gray Lots such as Lots 14, 18, 53 and 60.
Parking in the following lots is not permitted with a visitors permit:
Lot 7, next to Skinner-Jones Hall (Building 4)
First floor of the garages and the ramp leading up to the 2nd floor of the Arena Garage (Garage 38), Faculty and Staff spaces indicated with orange lines, spaces labeled Restricted or Reserved
Spaces within Lots 16 or Housing Lots 10, 11, 12, 15, 17 and 55.