Master in Health Administration Graduate Programs
oneColumn
Overview

A Master in Health Administration prepares individuals who are passionate about making a difference in impacting people's lives by learning the components of the healthcare sector and leveraging leadership skills. The University of North Florida offers two Masters programs: the traditional Master of Health Administration (MHA) and the Executive Master of Health Administration (EMHA). Both programs are designed to prepare individuals to serve as effective administrators, managers, and leaders in the wide variety of organizations and agencies that make up the health services field.

Apply Now!
MHA
Campus-Based
---
No previous healthcare experience required
---
Completed in approximately 20 months
---
45 Credits
---
EMHA
Online
---
Previous healthcare experience required
---
Completed in approximately 20 months
---
30 Credits
---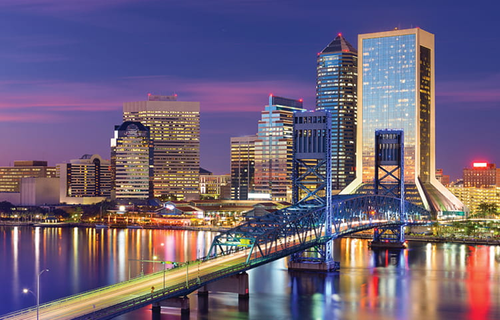 LOCATION
UNF is located in the center of a healthcare hub. Jacksonville, FL is one of the most dynamic health services marketplaces in the United States with over 15 hospitals, skilled-nursing facilities, large physician group practices, and the corporate office of FloridaBlue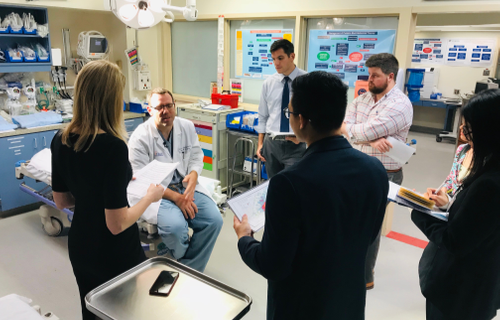 NETWORKING
Students are active in a variety of service projects and work opportunities within the Jacksonville community, including Mayo Clinic, Baptist Health System, Florida Blue, HCA, UF Health Jacksonville, Humana, among others.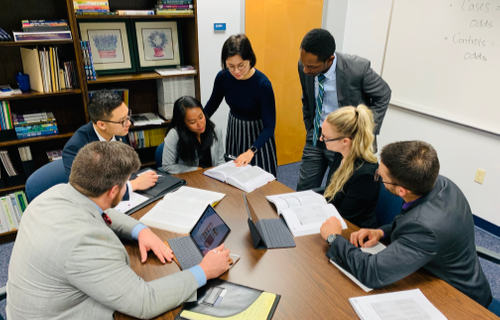 EMPLOYMENT RATE AND FLEXIBILITY
Our graduates have 100% employment rate.
Our programs meet the needs of full-time working professionals while providing a complete course work to provide the required knowledge and skills for future healthcare leaders.
Laura Marin, DDS, MHA, 2021
"A Master of Health Administration has been a valuable complement to my clinical background as a dentist. As an international student, I have experienced the uniqueness of faculty in supporting diversity. I selected the MHA program at UNF because the school is embedded in a medical hub community, which provides networking opportunities. Learning from healthcare leaders was paramount for my professional development since the first day of classes. The program has been an outstanding learning opportunity to develop my leadership skills and critical thinking to seek innovative strategies to address healthcare challenges globally."
Ryan Calhoun, MHA/MBA, 2015
"A Master of Health Administration has been the best choice for my career as it provided the foundation to be able to grow into an effective healthcare administrator. As someone who changed careers, I appreciated the varied experience of the faculty and their willingness to partner with me to achieve my goals. I chose the MHA program at UNF because they have a dual degree option (MBA/MHA), are CAHME accredited and provided various networking opportunities in and out of the classroom. Immediately, they helped connect me with internship opportunities so I could gain connect my coursework to my professional work. The program gave me the tools to become an effective leader in any environment as the healthcare landscape continues to evolve."