oneColumn
Health Administration Department Advisory Board
Advisory Board Members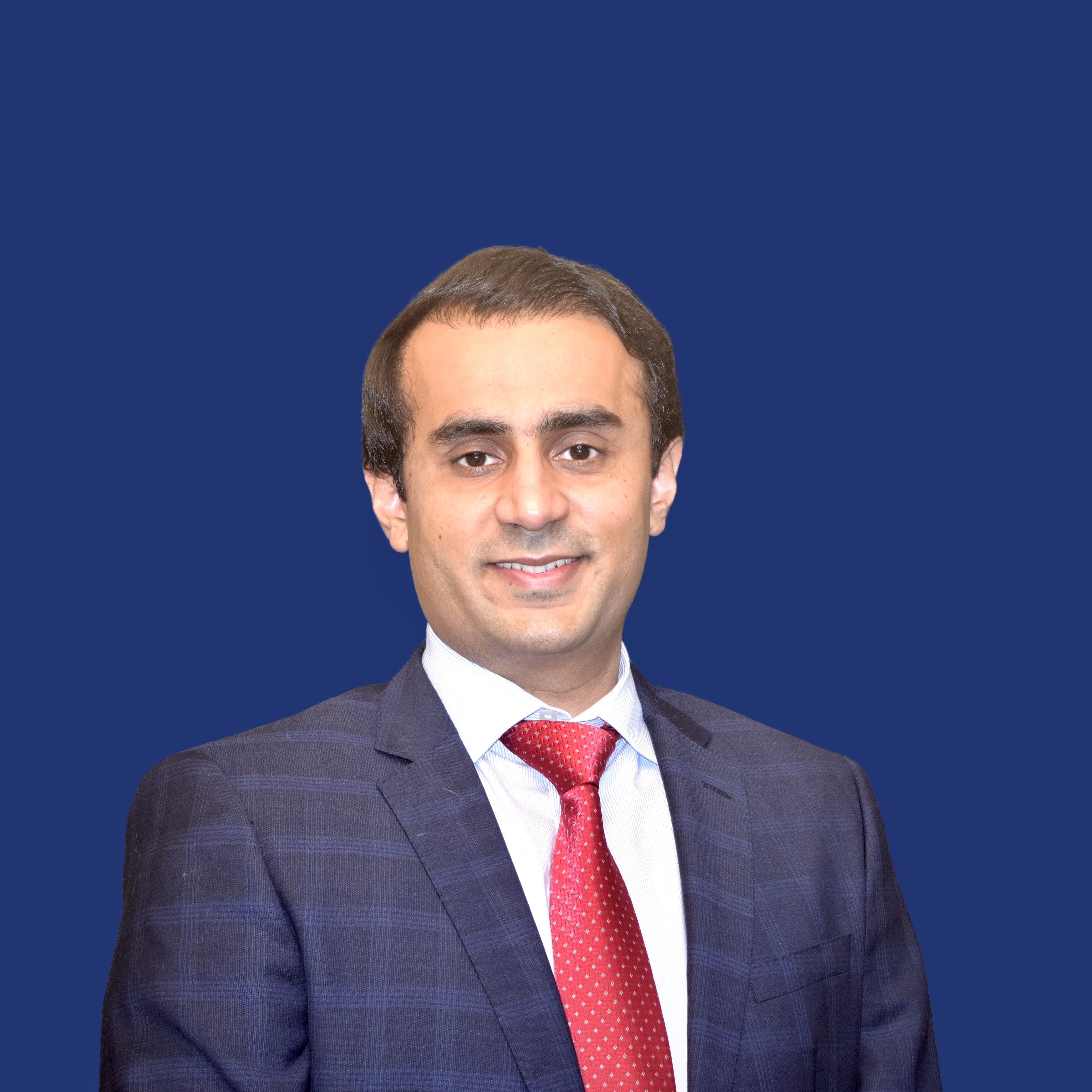 Waqas Ahmed, MD, FACP
Founder & CEO American TelePhysicians, CURA4U, NeuroX, SHIFA4U, Speaker at United Nations on Telemedicine, Nephrologist


Dr. Waqas Ahmed is an international speaker on digital health & telemedicine as well as founder & CEO of American TelePhysicians, a physicians-led digital healthcare organization, which is mothership to multiple global healthcare projects. He has been named among Top 20 CEOs of Telemedicine companies in 2020 and has an honor of being invited by United Nations for their high-level meetings on Digital Healthcare and since then has hosted multiple events at United Nations forum on Digital Health. He has also been a member of the World Bank/IFC and WHO think tank team on digital healthcare.
His company American TelePhysicians has digital healthcare projects in multiple countries including USA, Pakistan, Nigeria and Australia. These projects such as CURA4U utilize digital technology & specialty physicians services to bring affordable and convenient healthcare delivery at doorstep.
Dr Ahmed is a graduate of King Edward Medical University Pakistan and is currently based in Jacksonville Florida USA, where he also practices as a Nephrologist and Hypertension Specialist.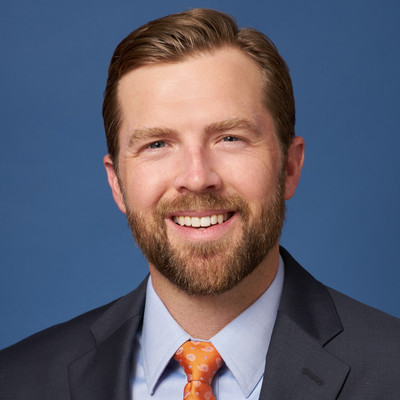 Cory Darling, MBA
Chief Operating Officer, Memorial Hospital


Cory Darling became the Chief Operating Officer of Memorial Hospital in November of 2017. His administrative responsibility includes oversight of the Surgical Services, Imaging Services, Facilities Management/Security, and Laboratory departments.
Prior to Memorial, Cory served as COO at TriStar Hendersonville Medical Center from 2013-2017, and COO at West Valley Medical Center from 2012-2013. As a selected member of HCA's COO Development Program, he also held Associate Administrator positions at both Parkridge Health System and Greenview Regional Hospital. Cory began his career with HCA in May 2008.
Cory obtained his Master of Business Administration degree from Vanderbilt University's Owen Graduate School of Management in 2008, and his Bachelor of Business Administration degree from Belmont University in 2001. Prior to his career in Healthcare, Cory worked for five years in the music industry.
Cory and his wife have two children. He enjoys playing golf and tennis, and is a longtime guitar player.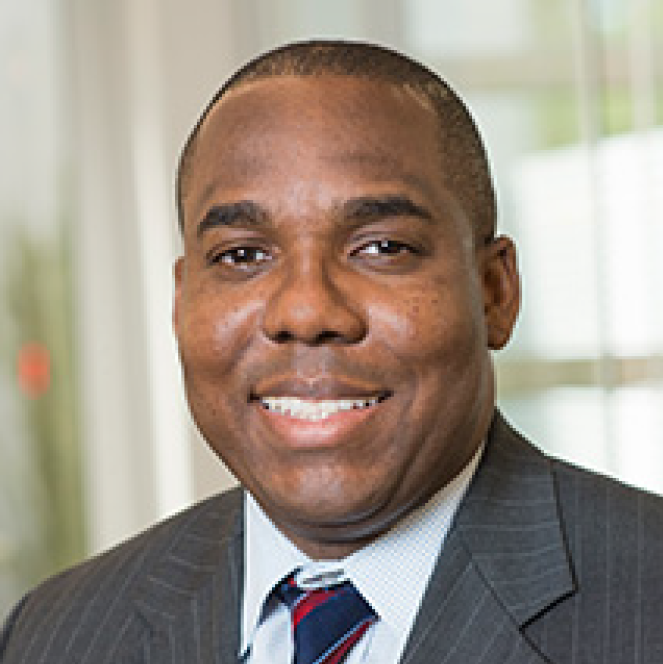 Ajani N. Dunn, MHA
Associate Administrator, Mayo Clinic Florida


Ajani (AJ) Dunn is an Associate Administrator at the Mayo Clinic in Florida and Assistant Professor of Healthcare Systems Engineering in the Mayo Clinic College of Medicine. AJ provides administrative support for the Department of Medicine, Medical Specialty departments and access operations. He also serves as the enterprise Director for the Mayo Clinic Administrative Fellowship Program.
AJ joined Mayo Clinic as an Administrative Fellow in 2002 upon completion of a Masters Degree in Healthcare Administration and a Bachelors Degree in Physical Therapy at the University of Florida. He and his wife, Verline, enjoy traveling, UF (Gator) sports, community service and raising their two children.
Passionate about education, mentoring and leadership development, AJ is active nationally in healthcare administration and served as founding member of the National Council on Administrative Fellowships through the National Center for Healthcare Leadership.
Locally, AJ's community service has included:
Big Brother, Big Brothers and Big Sisters of Northeast Florida
President, ACHE North Florida Chapter
Member, Southeastern U.S. Board of Directors, American Lung Association
Chair, Jacksonville Housing and Community Development Commission
Member, Better Jacksonville Plan Financial Administration Committee
Vice-Chair for the Jacksonville Community Council Inc.
Campaign Chair, United Way
Resource Allocation Committee Member, United Way of Northeast Florida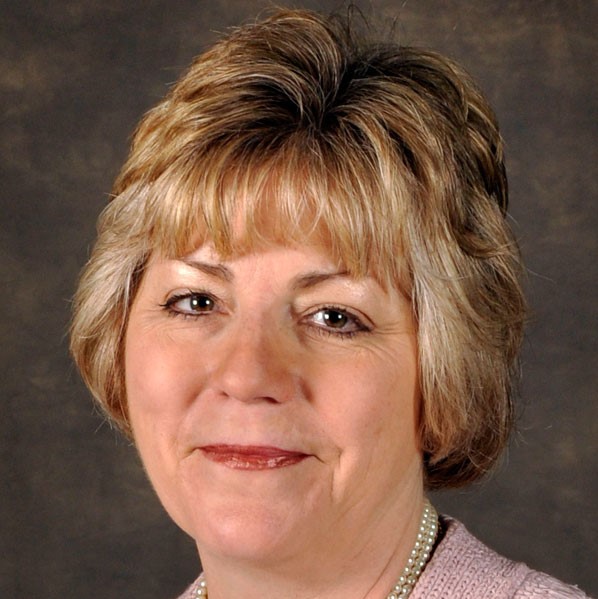 Patrice I. Jones, MSN, RN, NE-BC
Vice President, Chief Nursing Officer, UF Health


Patrice Jones joined UF Health Jacksonville in March 2012 as the Vice President and Chief Nursing Officer. Patrice has 38 years of experience in Nursing with 16 of that being at the executive level. As Vice President and Chief Nursing Officer (CNO) of UF Health Jacksonville, Patrice oversees approximately 1,500 RNs and about 900 other nursing personnel. Her role is to provide the strategic plan and vision to fulfill the organization's ongoing commitment to nursing excellence as well as the embracing of nursing research and evidence-based practices to influence the way nurses conduct their work.
Among her achievements is the contribution she made at the executive level toward earning Magnet Recognition for University of Alabama in 2002, and in 2006. UF Health Jacksonville was just re-designated as a Magnet Hospital in June of 2016. Her previous positions were CNO of DCH Regional Medical Center and Northport Medical Center, both in Tuscaloosa, Ala. Prior to that she was at UAB Hospital for 20 years.
Patrice received her BSN from Troy State University in 1980. She has an MSN in Nursing and Healthcare Administration from UAB School of Nursing. She has a Doctor of Nursing Practice degree from the Capstone College of Nursing, University of Alabama. She is certified by the American Nurses Credentialing Center (ANCC) in Nursing Administration.
Patrice serves as a Board member for Community Hospice of Northeast Florida and for The Gateway Council for the Girl Scouts of America. She was named a Healthcare Hero for Jacksonville in 2014. She is a member of the American Nurses Association (ANA), The American Organization of Nurse Executives (AONE), the Emergency Nurses Association (ENA) and Florida Organization for Nurse Executives (FONE).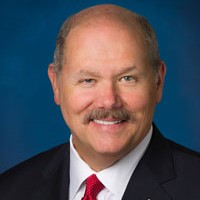 Michael A. Mayo, MHA, FACHE
Hospital President, Baptist Medical Center, Jacksonville


Michael A. Mayo currently serves as Hospital President of Baptist Medical Center Jacksonville where he is responsible for the operational and strategic direction of the 526 bed flagship facility of Baptist Health. Under his leadership, the tertiary and regional referral center was named 2017 Top 100 Hospitals by Truven Health Analytics, also receiving the Everest Award. In addition, the US News & World Report named Baptist Jacksonville among the nation's Best Hospitals in 2012, 2013, 2014, 2015, 2016 and in 2017 the organization was cited as #2 Hospital in the Jacksonville market and #7 in Florida.
Previously Michael served as President of Methodist Dallas Medical Center, a Level I Trauma Center and the flagship facility of the Methodist Health System in Dallas, Texas. Prior to that, Mr. Mayo was an executive with HCA and held various positions including COO and CEO from 2001 to 2008. He served as Chief Executive Officer of Orange Park Medical Center in Orange Park, Florida, CEO of Frankfort Regional Medical Center in Frankfort, Kentucky, Senior Vice President and COO of Memorial Hospital Jacksonville and COO of West Florida Hospital in Pensacola Florida.
Prior to his service with HCA, Mr. Mayo was Vice President of Operations for Baptist Health in Jacksonville Florida. He also served as Vice President of Ancillary Operations with Baptist/St. Vincent's Health System. From 1989 to 1999, Mr. Mayo served with the Baptist Health System of Birmingham Alabama. He joined the system in 1989 at an Administrative Fellow and held positions of increasing levels of responsibility including Vice President of Administration for both Montclair and Princeton facilities in the Baptist System. He began his healthcare administration career as an Evening Administrator for John Peter Smith Hospital in Fort Worth Texas.
Mr. Mayo earned his Master of Science in Healthcare Administration from Texas Woman's University and his Bachelor of Science degree in Human Resource Management form the University of Alabama. He is Board Certified in Healthcare Management and a Fellow with the American College of Healthcare Executives. Mr. Mayo was named ACHE Regent for the Northern and Western Chapter, Florida, in March 2017. He also serves as an Adjunct Professor at the University of North Florida Brooks College of Health Master of Health Administration Program teaching Strategic Human Resources Management for Healthcare and Organization Behavior & Theory.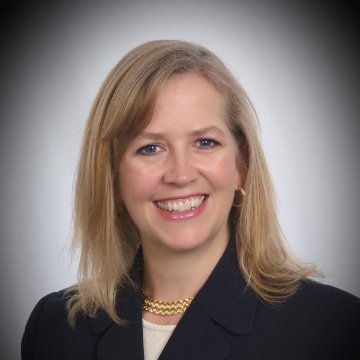 Alice O'Carroll, BBA
Chief Operating Officer, Angel Kids Pediatrics

Alice O'Carroll is the Chief Operating Officer at North Florida Pediatrics where she is responsible for the strategic direction and operations of the organization. She is an expert in medical practice operations with a focus on integrating innovative solutions. Alice has over eight years of experience leading specialty medical practices and spent two years leading a team of trainers for a large Healthcare IT organization. Prior to entering the healthcare field, Alice spent 12 years in the Financial Services Management and Banking sector where she was recognized for outstanding leadership. Alice has served on the Board of Directors for the North Florida Medical Group Management Association since 2011, and was the 2014 President. She is currently the Academic Outreach Chair. Alice is also a member of the Duval County Medical Society Foundation Food Deserts Public Policy Coalition. Alice received her Bachelor of Science in Business Administration, Marketing Major from University of Central Florida.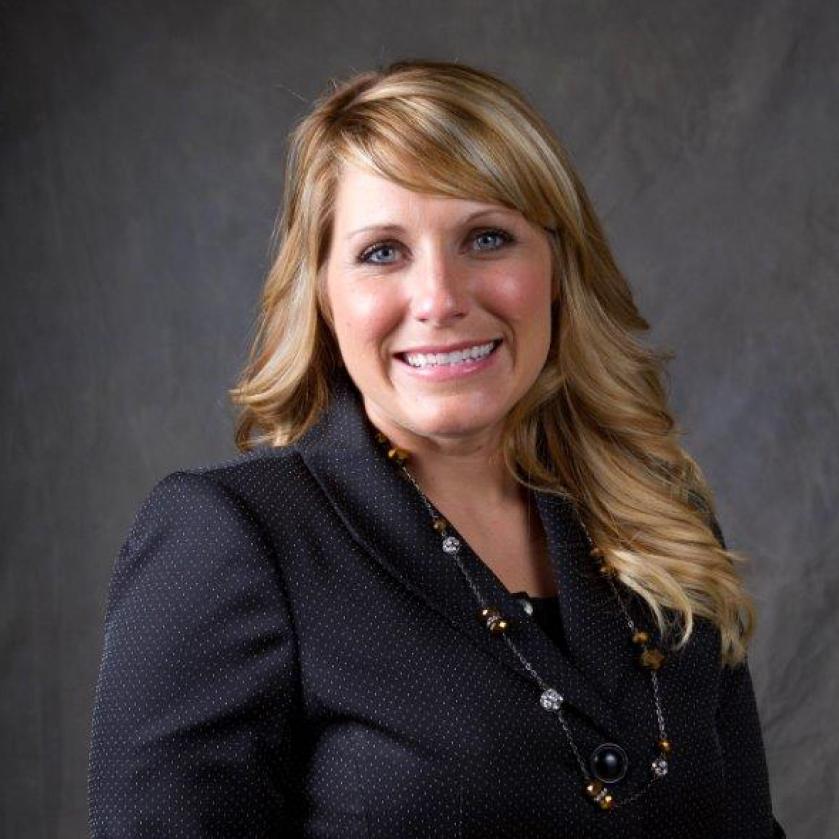 Bridget L. Roberts, Ph.D., MBA
Chief Execuitive Officer, Physicians Group Services


As a high-performing healthcare executive, Bridget Roberts brings more than 16 years of experience to the operations, staffing, training and development of leading-edge medical companies. Ms. Roberts has had intimate involvement on every administrative level. She has effectively directed and supported operations, services and solutions as an account and billing specialist and systems analyst with PCP Financial Services and now currently serves as chief executive officer of Physicians Group Services (PGS).
In her role with PGS, Roberts has optimized organizational productivity, reduced staff turnover and discovered cost-saving solutions to operational challenges. Her leadership brings financial growth of PGS and its brands, ultimately increasing the quality of care for patients and providers.
Physicians Group Services supports more than 100 providers and more than 450 staff members. Practices under the PGS umbrella include: Family Medical Centers, Coastal Spine & Pain Center, Coastal Podiatry & Wound Care, Coastal Family Medicine, Coastal Physical Therapy, Coastal Kidney Clinics of Jacksonville, Amelia Psychiatry, Coastal Gastroenterology and Coastal Neurology.
Ms. Roberts has a Ph.D. and MBA in Business Administration from the University of Phoenix, North Florida campus and a Bachelor of Science in Healthcare Administration from the University of North Florida. She is committed to serving the needs of patients and providers, leading the planning and achievement of goals and objectives consistent with PGS' mission and philosophy. PGS aims to provide the highest quality of care from pediatrics to geriatrics through advanced, modern treatments, while fostering clean and inviting patient centers with highly trained staff.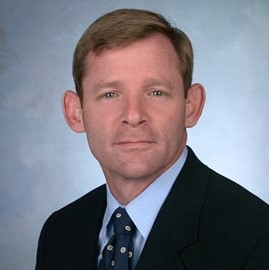 Michael Spigel, MHA
President, Chief Operating Officer, Brooks Rehabilitation


Michael Spigel serves as the President and Chief Operating Officer for Brooks Rehabilitation, a Jacksonville based not-for-profit health system focused on providing a full continuum of post-acute care services. The Brooks system includes the nation's largest inpatient rehabilitation hospital, a wide array of homecare services, skilled nursing facilities, physician practice, extensive outpatient centers, assisted living and memory care, the Brooks Center for Rehabilitation Research, and extensive community benefit programs and services.
Mr. Spigel's career has been focused on the post-acute segment of healthcare with broad experience planning, designing and operating post-acute healthcare services. He has developed collaborations between acute care and post-acute providers, including the creation of care redesigns programs for complex patient populations. In October 2013, Brooks entered the risk-bearing phase for a Model 3 CMS Bundled Payment for Care Initiative Program and partnered with an acute care hospital system on a separate application bundling acute and post-acute care services for a Model 2 program which started January, 2014. Mr. Spigel speaks nationally on a variety of topics related to post-acute care, payment reform in post-acute care and leadership in healthcare.
During the first part of his career he worked as a Physical Therapist, which provides him with a unique perspective on the balance between patient care and healthcare administration. Mr. Spigel holds a Master of Health Administration from Chapman University and a Bachelor's degree in Physical Therapy from the University of Maryland.