oneColumn
Health Administration Faculty Profiles
MHA Faculty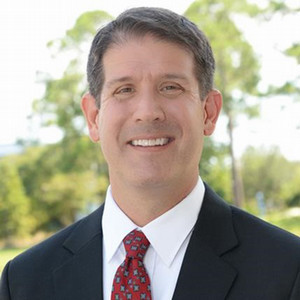 D. Rob Haley, PhD, MBA, MHS
Professor & MHA Director
rhaley@unf.edu


Courses Taught  
HSA3111: Introduction to Health Administration
HSA3383: Quality Management in Health Care
HSA6144: Health Organization and Delivery
HSA6149: Health Planning and Marketing
HSA6905: Health Policy
Research Interests  
Financing and Access to Health Care
Value-Based Purchasing and Quality Care
Global and Public Health 
Biography
Dr. D. Rob Haley is the Director of the Master in Health Administration Program and a Professor with the University of North Florida's Brooks College of Health's Department of Health Administration His research is focused on healthcare quality and patient safety. He served as an evaluator of graduate health administration programs for the Commission on Accreditation of Healthcare Management Education (CAHME).
Dr. Haley received his Ph.D. in Health Policy and Administration from the University of North Carolina at Chapel Hill's Gillings School of Public Health, MBA from the University of Florida's Warrington College of Business, and MHS from the University of Florida's College of Public Health and Health Professions. He served as a hospital administrator for a large, integrated healthcare delivery system and as a Senior Director for Florida Blue. Dr. Haley is a J. William Fulbright Senior Specialist in Global and Public Health for Egypt and the United Arab Emirates and served on the Fulbright Public and Global Health Review Committee.
Contact Information
rhaley@unf.edu
Building 39, Room 4039A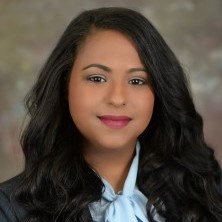 Hanadi Hamadi, PhD
Associate Professor
h.hamadi@unf.edu


Courses Taught  
HSA 3160: Health Care Marketing
HSA 3991: Health Econ and Quant
HSA 4150: Introduction to Health Policy
HSA 6905: Health Policy
Research Interests  
Economical Burden of Chronic Disease
Medicare and Medicaid Financial Reform
The Relationship between Health Policy and the Behavior of the Healthcare System
Secondary Data Analysis
Complex Survey Data Analysis
Biography
Dr. Hamadi came to the UNF in August 2014. She received her MS from George Mason University and her PhD from the University of South Carolina in Health Services Policy and Management with a concentration in health policy. Her research agenda focuses on (1) the evaluation of health outcome initiatives (HOIs), with an emphasis on cost-effectiveness and policy impact of social determinants-focused Health outcome initiatives; (2) the relationship between HOIs and population health, and (3) the evaluation of state-by-state Medicaid-related policies and their impact on reimbursement, physician behavior, and cost-containment efforts. Dr. Hamadi has also collaborated and continues to collaborate in the research area of value-based purchasing and quality of hospital care with several faculty members from the MHA program.
Contact Information
h.hamadi@unf.edu
Building 39, Room 4017A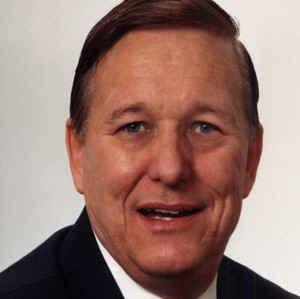 Jeffrey Harrison, PhD
Professor
jeffrey.harrison@unf.edu


Courses Taught  
HSA 4922: Health Care Capstone

HSA 6188: Health Care Capstone
Research Interests  
Strategic Planning in Healthcare

Disaster Medical Response 

Decision Support Systems

Organizational Performance and Assessment
Biography
Jeff received his Master's in Business Administration from the College of William and Mary in 1975 and his Masters in Health Administration degree from the Medical College of Virginia in 1977. Subsequently, he earned his Ph.D. in Health Services Organization and Research from Virginia Commonwealth University, Medical College of Virginia Campus in 2002. Jeff is a Professor in the Health Administration Program at the University of North Florida where he teaches Strategic Planning, Healthcare Finance, and Health Information Technology. Jeff has over twenty-five years' of experience in the healthcare industry and has provided professional development seminars on a wide range of topics. He has published extensively in the areas of Management of Change, Healthcare Technology, and Healthcare Strategic Planning. Jeff has published thirty-nine professional articles and three book chapters. Most recently he published the following book: "Essentials of Strategic Planning in Healthcare" (2010), Health Administration Press, Chicago, Illinois. The second revision of this book is currently in Press. Jeff is a Certified Healthcare Executive and a Fellow in the American College of Healthcare Executives. He was selected as one of the "Top 100 Health Administration Professors", by the MHA Guide in January 2013. Additionally, he was selected as the "Most Influential People in Jacksonville Health Care", in June 2013 by Jacksonville Magazine.
Contact Information
jeffrey.harrison@unf.edu
Building 39, Room 4040A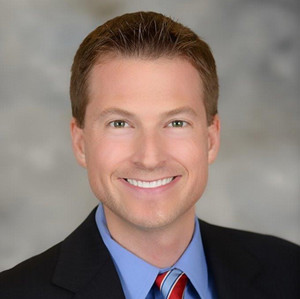 Brent Johnson, JD, MHA
Instructor
brent.johnson@unf.edu


Courses Taught 
Research Interests
Health Law and Health Policy 
Biography 
Brent Johnson, JD, MHA, is the President of a local law firm that represents physicians & healthcare professionals. His practice encompasses physician employment agreements, contract negotiations, mergers and acquisitions, fraud and abuse issues, regulatory compliance, professional licensing, physician disciplinary issues, healthcare investigations, hospital privileging, and Medicare appeals.
At UNF, Professor Johnson teaches undergraduate courses on Health Law and Health Policy.
Previously, Professor Johnson served as an officer and attorney in the US Navy JAG Corps. He worked as Trial Counsel at Naval Air Station Jacksonville and served overseas as a Special Assistant U.S. Attorney and Staff Judge Advocate at Naval Base Guam. His duties included legal assignments at Naval Station Guantanamo Bay, Naval Air Station Atlanta, Naval Submarine Base Kings Bay, GA, the USS SIMPSON (FFG-56), and the USS TRUMAN (CVN-75).
Contact Information
brent.johnson@unf.edu
Building 39, Room 4016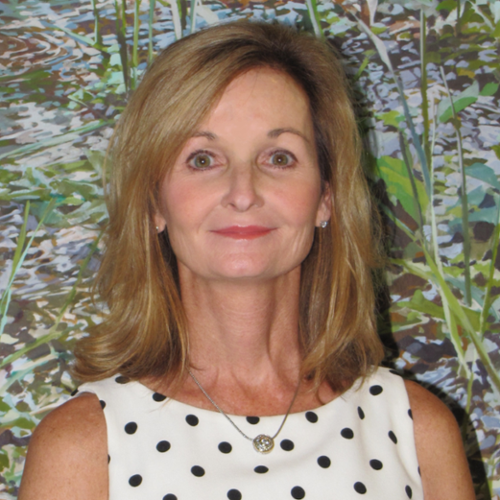 LaRee Moody, PhD
Instructor & BHA Program Director
laree.moody@unf.edu


Courses Taught  
HSA 4004: Professional Skills Development

HSA 4850: Health Administration Internship

HSA 4111: US Health Systems

Human Resources for Health Care

Aging Policy and Politics
Research Interests  
Biography
LaRee Moody is the Program Director for the Bachelor of Health Care Administration Program at the Brooks College of Health. LaRee Moody is a registered nurse with master's and doctorate degrees in health care administration.
Contact Information
laree.moody@unf.edu
Building 39, Room 4053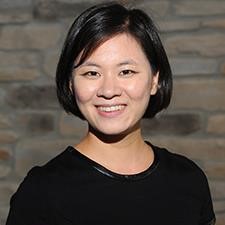 Sinyoung Park, PhD
Associate Professor
sinyoung.park@unf.edu


Courses Taught  
HSA3160: Health Care Marketing
HSA3522: Managerial Epidemiology
HSA6196: Quantitative Analysis for Health Services
Research Interests  
Health Care Organization
Organizational Theory
Population Health
Health Care Outcomes 
Biography
Sinyoung Park, Ph.D. is an Assistant Professor in the Department of Health Administration at the University of North Florida. Dr. Park obtained her doctoral degree in Health Services Research from the University of Florida in 2014 and her M.S. in Health Administration at the University of Colorado at Denver and her M.P.H. in Health Policy and Management from Seoul National University in Seoul, Korea. Her research areas are in Healthcare Organization, Organizational Theory, and Healthcare Outcomes. Her previous work revolved around analyzing the impact of provider services networks on Florida Medicaid managed care on the healthcare process and outcomes. Her current research topics focus on population health management in the hospital industry and patient experience in hospital settings. Particularly, she is interested in hospitals' commitment to population health and how it translates into patient outcomes. She has published articles in the Journal of Health Care Finance, Journal of Healthcare Management, Journal of Health Administration Education, and others as well as presented at scientific conferences.
Contact Information
sinyoung.park@unf.edu
Building 39, Room 4053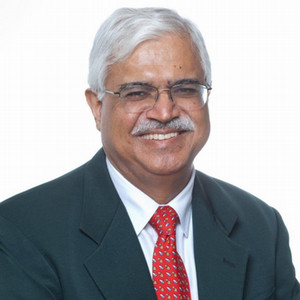 Shyam Paryani, MD, MS, MHA, FACRO
Clinical Instructor & EMHA Director
n00088686@unf.edu


Courses Taught  
HSA 6385: Quality Management in Healthcare
HSA 6991/3514: Essentials of Practice Management
HSA 4922: Healthcare Capstone
Research Interests  
Health Care Quality
Oncology
Practice Management
Biography
Shyam Paryani attended the University of Florida, where he received a Bachelor's Degree in Electrical Engineering magna cum laude and a Master's Degree in Nuclear Engineering/Radiation Physics. He also earned a Master's in Health Administration from the University of North Florida in 2002. In his second year of college, Doctor Paryani was admitted early to Medical School in the Junior Honors Program. After graduating from Medical School and being inducted into the National Honor Society of Alpha Omega Alpha (AOA), he traveled west to Houston, Texas for his internship. He received training in Internal Medicine at the University of Texas and an M.D. Anderson Hospital. Following this, he kept traveling west and landed in Stanford, California, where he received his training in Radiation Oncology. Following the completion of his training in 1983, he returned to Jacksonville to join his father and Doctor Walter Scott in practice. He helped found the Florida Radiation Oncology Group (FROG). He has served on the UNF Foundation Board, the College of Health Dean's Council, and the Health Administration Advisory Board. Dr. Paryani was selected as the UNF Distinguished Alumnus in 2007 and the Distinguished Alumnus of the Department of Health Administration in 2017.
Contact Information
n00088686@unf.edu
Building 39, Room 3009B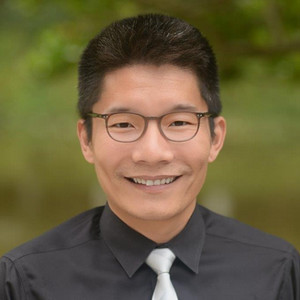 Jasper Xu, PhD
Assistant Professor
jasper.xu@unf.edu


Courses Taught  
HSA4111: U.S. Health Care System
HSA4170: Health Care Finance
Research Interests  
Health Care Economics
Health Care Finance
International Health
Epidemiology
Biography
Jasper holds a Ph.D. degree in Statistics from the University of Georgia, as well as a Master's degree in Health Administration from the University of North Florida. Prior to joining UNF Jasper has been working at Johnson & Johnson Vision Care, Inc. since 2009. He has served as a leading biostatistician to support multiple projects across JJVCI Global Product Platforms, including Presbyopia and Emerging Technologies. He has been a vital and critical team member in the launch of ACUVUE® Advance Plus and 1-Day ACUVUE® Moist Multifocal contact lenses. In addition, he has been leading a cross-functional project to provide a more robust and compliant data model specification to map clinical data. He also oversees the statistical services of a variety of clinical research organization (CRO) partners as well as provides on-site training to qualify their services.
Contact Information
jasper.xu@unf.edu
Building 39, Room 4054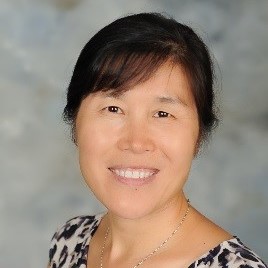 Mei Zhao, PhD, MHA
Professor, Chair
mzhao@unf.edu


Courses Taught
HSA 4170: Health Care Finance
HSA 5177: Health Care Finance
HSA 6196: Quant Analysis in Healthcare
HSA 6958: Study Abroad
Research Interests  
Organizational Financial Performance
Quality and Patient Safety
Value-Based Purchasing
International Health 
Biography
Dr. Zhao is the Chair of the Department of Health Administration. She received her Ph.D. in Health Services Organizations and Research from Virginia Commonwealth University and her Master's in Health Administration from Shandong University, Jinan, China. Dr. Zhao has participated in several research initiatives, including studies of financial pressures affecting hospital quality of care and health promotion and disease prevention services in rural hospitals. She has been the principal investigator for a multiyear grant from the Brooks College of Health Brooks Research Grants in which her research team examined organizational and financial influences on multi-dimensional aspects of the nursing home quality of care. She has published widely in numerous journals including Inquiry, Health Policy, Health Care Management Review, Health Services Research, and others. Dr. Zhao won the Outstanding International Leadership award due to her great contribution to propelling the University toward internationalization in the spring of 2009. She was also the recipient of the 2010-2011 Outstanding Undergraduate Teaching Awards at UNF. Because of her great achievements in higher education, she obtained the Outstanding Leadership Education Award in 2012 from Jacksonville, Florida. Due to her exceptional contribution to the Jacksonville area, she won the City of Jacksonville Mayor's Asian American Association Board (MAAAB) Outstanding Community Service Award in May 2015.
Contact Information
mzhao@unf.edu
Building 39, Room 4032