oneColumn
National Health Administration Honor Society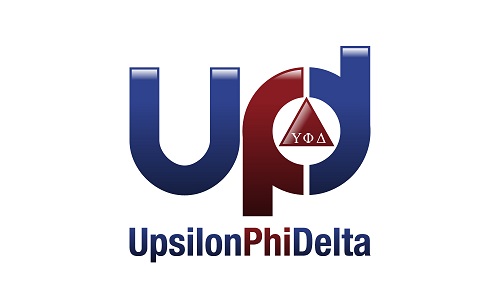 About Us
Established as a charter member in 1999, UNF's chapter of Upsilon Phi Delta (UPDelta) serves high-achieving students pursuing a degree in healthcare administration. UPDelta's primary objective is to enhance the student's academic experience by building professional relationships and developing interpersonal skills. Membership is offered to a select few students who meet the standards of this national honor society.
Mission Statement
The mission of the Upsilon Phi Delta Honor Society is to recognize, reward, and encourage academic excellence in the study of health administration.
Vision
The vision of the Upsilon Phi Delta Honor Society is to enrich students' academic and leadership experience while providing opportunities to build professional relationships and networking skills.
Benefits
Recognized academic excellence
Professional networking opportunities
Leadership experience
Community involvement
National honor club affiliation (Association of University Programs in Health Administration-AUPHA)
Resume-building asset
Career development
Criteria
Undergraduate Students:
Cumulative GPA of 3.35 or higher
Completion of 18 upper-level credits
Graduate Students:
Cumulative GPA of 3.5 or higher
Completion of 18 Credit Hours
Contact Us
For more information, please contact the Upsilon Phi Delta Executive board at updeltahonors@gmail.com
Follow us on:
Instagram: @updeltahonors