Welcome to Student Health Services!
twoColumn twoRight
Student Health Services is your health clinic! Aligned under the Brooks College of Health and paid for through student fees, the assessed fees fund credentialed medical and nursing professionals to administratively manage and staff the 10-bed health clinic, treatment room, CLIA waived laboratory and radiology unit, supplies, personal protective equipment, overhead, and technology.
General Health Questions
If you need to contact student health services for a medical need or question, please call the clinic at 904-620-2900. Please email us only with non-medical concerns such as billing or immunizations. Please do not email staff with any medical questions or concerns because they are not actively monitored for medical issues.
Contact SHS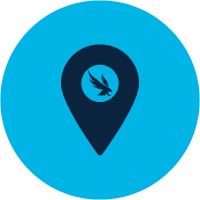 Location
J. Brooks Brown Addition
Building 39A , Room 2098
Hours:
Monday-Friday
8:00am - 5:00pm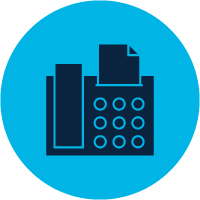 Phone:
(904) 620-2900
Fax:
(904) 620-2902
Email studenthealth@unf.edu
To schedule a women's health appointment:
Please call (904) 620-2900.
Resources
All medical withdrawal requests are now processed by the Office of the Dean of Students. Please click the following link for further information.
Mission Statement
To create the next generation of thinkers, leaders, and problem solvers with the knowledge and experience to uniquely change the world, by optimizing student health and wellbeing through inclusive, high quality, evidence-based patient care and education free from bias and barriers.
Vision Statement
Student Health Services will be the partner of choice with whom diverse students, faculty, and organizations from the university campus, Jacksonville community, and around the world collaborate to creatively innovate for the advancement of public health and inclusive, high quality, evidenced-based healthcare free from bias and barriers.
What is Title IX?
Title IX of the Education Amendments of 1972 protects individuals from discrimination based on sex in any educational program or activity operated by recipients of federal financial assistance. Sexual harassment, which includes acts of sexual violence, is a form of sex discrimination prohibited by Title IX, as is gender-based bullying and hazing. The University of North Florida has a sexual Misconduct Regulation that provides additional information. For more information, please click: https://www.unf.edu/title-IX
Announcements
2022-2023 SHS Fee Schedule
To view the prices for services, please download the following spreadsheet: 2023-2024 SHS Fee Schedule.
Payment is due within 30 days of a visit with SHS and SHS does not bill outside health insurance companies.
---
COVID Testing 
For students, if you do not have symptoms, you can set a testing appointment at SHS through the patient portal.  If you do have symptoms, you can call (904) 620-2900 to set a SHS appointment.
Students who have been exposed and need to quarantine according to the CDC calculator should contact SHS for a nurse telehealth appointment.
---
Canvas Page
Student Health Services now has a Canvas Page, "Student Health and Wellness for the College Student." Please click to  JOIN OUR CANVAS PAGE.  
---
Did You Have an Extraordinary Visit Today?
Please submit a nomination to recognize the SHS team member who stood out! Please click to learn more about the DAISY and BEE awards.  
---
Follow us on Social