Doctor of Nursing Practice, Nurse Anesthesiology
oneColumn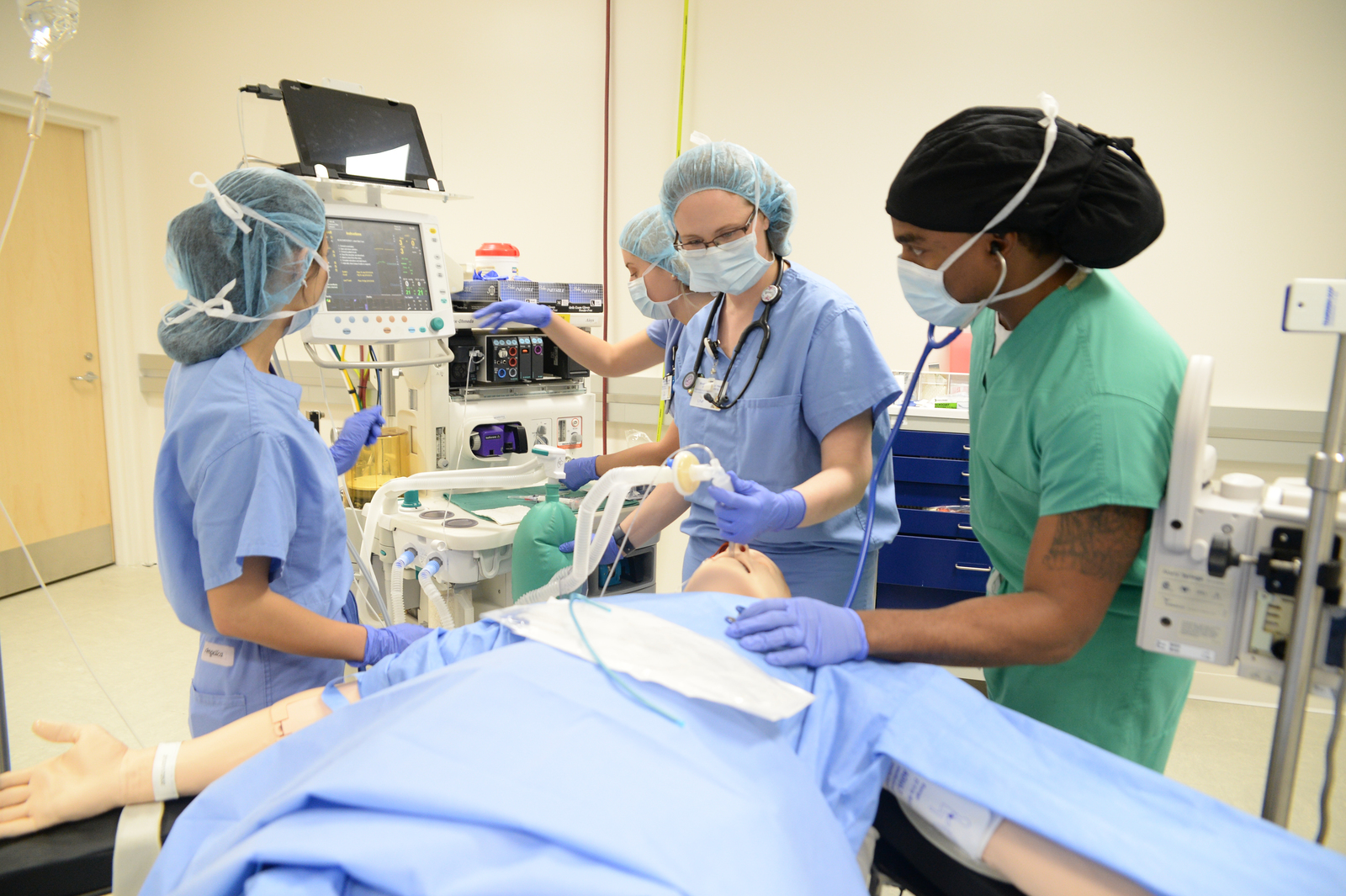 Nurse Anesthesiology is a clinical specialty track within the School of Nursing at the University of North Florida (UNF). The School of Nursing has several innovative advanced practice specialty areas. With over 16,000 students, UNF is a major component of the State University System of Florida. UNF houses an extensive number of academic programs, including 30 programs at the masters and doctoral levels. The Nurse Anesthesiology curriculum is an extremely rigorous academic and clinical undertaking. It consists of a nine (9) semester continuous program of full-time graduate study.  The curriculum for the program is based on the American Association of Colleges of Nursing (AACN) Essentials for Doctoral Education for Advanced Practice (2006) and the accreditation standards of the Council on Accreditation of Nurse Anesthesia Educational Programs (COA).
There are nearly 50,000 Certified Registered Nurse Anesthetists (CRNAs) in the nation today. They administer over 65% of the anesthesia in the United States. In some rural states, that percentage is significantly higher. They are licensed in all states and serve as commissioned officers in all branches of the military as well as the United States Public Health Service. Studies conducted by the federal government have detailed the need for many more CRNAs in the U.S. today. Our nation has a significant shortfall of these invaluable Nurse Specialists. The administration of anesthesia by nurses is not a new development in health care. They have a long and distinguished history. Nurses were first specialists in the administration of anesthesia and their history dates to the 1800s.
The first organized program to teach the administration of anesthesia was not founded until the early 20th century. In 1915, chief nurse anesthetist Agatha Hodgins established the Lakeside Hospital School of Anesthesia in Cleveland, Ohio. This program was open to graduate nurses, physicians, and dentists. The training was six months, and the tuition was $50.00. A diploma was awarded on completion. In its first year, the program graduated six physicians, two dentists, and 11 nurses. Later, in 1918, it established a system of clinical affiliations with other Cleveland hospitals. The only post-graduate training just for physicians in circa 1920 was a one-month course in Ohio conducted by E. I. McKesson. Obviously, many factors have changed since then and the number of anesthesia specialists, both physicians and nurses, has increased. The length and cost of programs has also increased.
Application Deadlines
Spring Term . . . . . . . . Feb. 1
Program Information
Resources