oneColumn
Dean's Council
The Brooks College of Health Dean's Council is established for those who are concerned about health to collectively work for quality health educational programs. Particularly at a time of great challenge and unprecedented change, it is essential that those in the health care industry and the business community establish ways of working together to reduce costs of medical and health care and continually improve the quality of education for future health care professionals.
Chair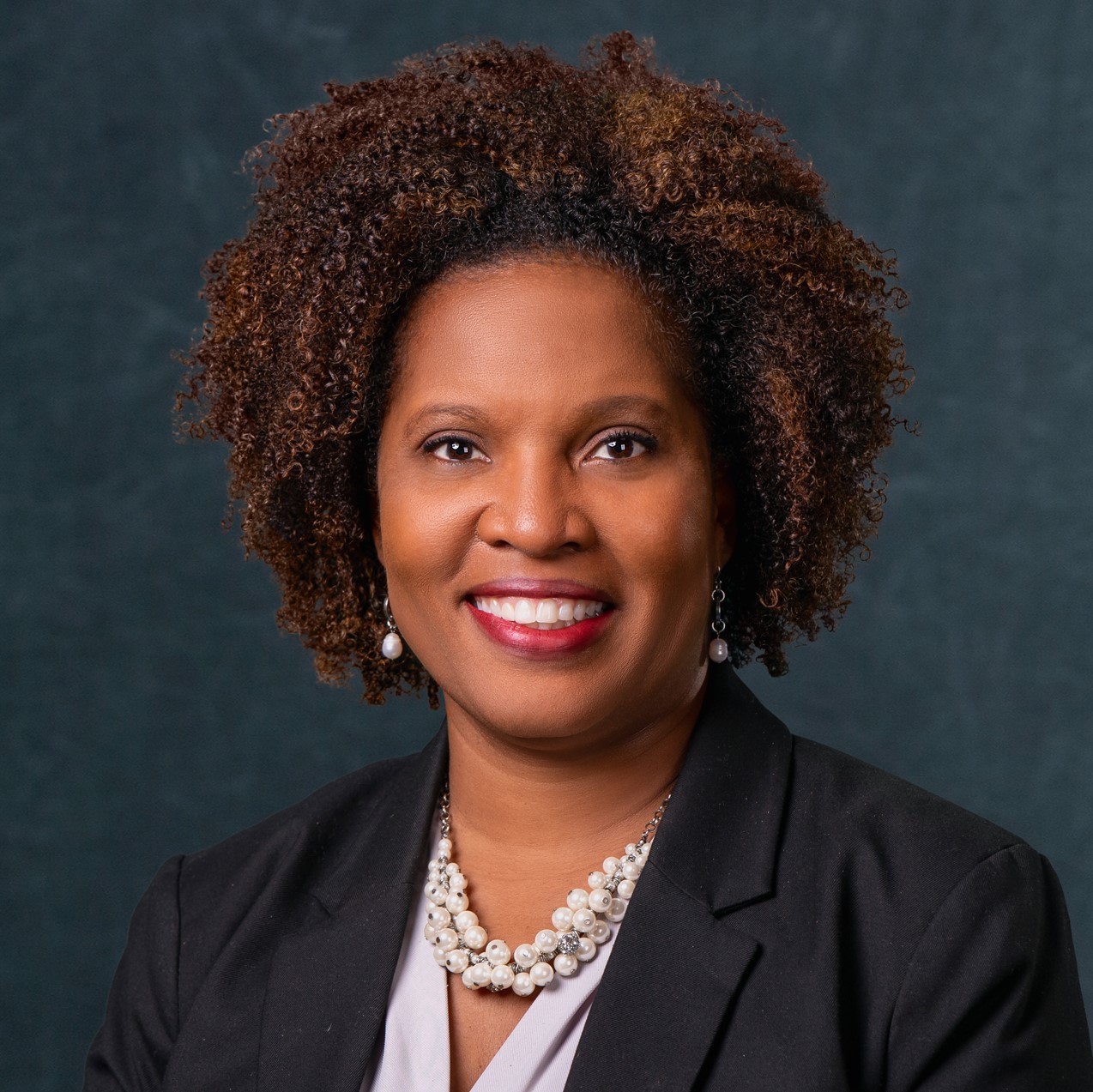 Kelli Tice Wells, M.D.
Senior Medical Director - Florida Blue

Kelli Tice Wells, M.D., joined Florida Blue in 2018 as Senior Medical Director, Medical Affairs. She is the clinical lead for Florida Blue's medical operations work in the areas of virtual health, social determinants of health, opioid overuse response, and corporate social responsibility. Dr. Wells' interest in health disparities and culturally competent care began early in her training. Prior to joining Florida Blue, she was a National Health Service Corps (NHSC) Scholar and completed her NHSC service obligation in the Jacksonville area. Dr. Wells taught cultural competency to physicians and incorporated group and home visits into her clinical practice. She led patient-centered clinic flow redesign at numerous locations while serving as clinic Medical Director, Clinical Services Director, and then County Health Officer for the Florida Department of Health. Dr. Wells also worked at the state level as Deputy Secretary for Health and then Statewide Medical Director, where she led a statewide initiative to advance health equity and worked to incorporate its principles into the daily work of the department. Dr. Wells is a member of the American Academy of Family Physicians, and the Florida Academy of Family Physicians, and currently serves as chair of the Deans Council, Brooks College of Health at the University of North Florida. Dr. Wells received her bachelor's degree from Florida A&M University, her medical degree from the University of Florida College of Medicine, and completed her residency at St. Vincent's Family Practice Residency Program.
Council Members

Douglas M. Baer
President and CEO - Brooks Health System

Doug Baer has been the Chief Executive Officer and President of Brooks Rehabilitation, Inc. since Oct. 1, 2002. He received a Bachelor of Science degree from the University of Florida In 1983. From 1983 to 1991, Doug was employed as an auditor by KPMG Peat Marwick servicing various healthcare clients. He joined the hospital holding company, then known as Health South, Inc. in May 1991 as Vice President/Corporate Controller. In 1995, Doug was promoted to Chief Financial Officer. He had this position for six years until he became Executive Vice President and Chief Operations Officer in June 2001. Doug is also a Certified Public Accountant and a member of the United Way Campaign Cabinet, as well as several other civic organizations in the community. He served as Chair of UNF Brooks College of Health Dean's Council from 2010-2012.
Ann Randolph Flipse, M.D.
Retired Pediatrician and Clinical Instructor

Dr. Ann Flipse is a retired Pediatrician and Clinical Instructor. She is a graduate of the University of Texas where she received a Bachelor of Arts in the Plan II Honors Program. She received her medical degree from Washington University School of Medicine, St. Louis, and did her pediatric residency at St. Louis Children's Hospital. Flipse is board certified by the American Board of Pediatrics. She practiced pediatrics for 13 years in Miami and then taught at the University of Miami, School of Medicine for 20 years where her responsibilities included the development and implementation of a Clinical Skills program and served as the Director of the Professionalism Curriculum for the first and second-year students. Flipse retired in 2005 and has since moved to Jacksonville where she is involved in UNF in the Osher Lifelong Learning Institute (OLLI) program and on two community advisory councils.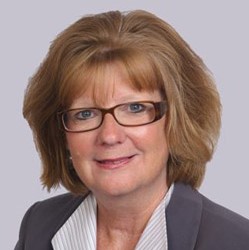 Cindy Funkhouser
President, CEO - Sulzbacher Center

Cindy Funkhouser is the President and CEO of the Sulzbacher Center; the largest and most comprehensive homeless resource provider in Northeast FL. She has also served as both the Chief Program Officer and the VP of Health Services at Sulzbacher. Prior to this, she served as the Executive Director of Beaches Emergency Assistance Ministry in Jacksonville Beach, a faith-based organization that provides emergency assistance for beachs families in crisis. In her first career, Cindy was a Sales and Marketing Executive for a Fortune 500 company, Vertis Communications, for over 20 years. Cindy was the co-founder of a non-profit organization, Positive Kids, Inc. that dealt with bullying and violence in schools. Cindy graduated from Florida State University with a Master's Degree in Clinical Social Work in 2003. She holds an undergraduate degree in Psychology from George Mason University. She was involved with public schools for over 10 years through PTA, SAC, and Coaching. Cindy sat on the Board of Directors for the Sulzbacher Center for 5 years and currently sits on board for the Emergency Services and Homeless Coalition. She sat on the Beaches Resource Center (Full Service School) Oversight Committee and on the BRC Foundation for 8 years. She is an Honorary Life Member of Florida PTA, was named PTA Volunteer of the Year 2002-2003 at Alimacani Elementary, and was the recipient of the 2003 Kessler Mentoring Award. She has done internships in mental health counseling at Youth Crisis Center and the Sulzbacher Center for the Homeless.

Robert G. Harmon
Physician Executive - Cerner Corporation

Dr. Bob Harmon currently serves as Physician Executive with the Cerner Corporation. Prior to that, he served as CEO of Harmon Health Group and as Director of the Duval County Health Department in Jacksonville from August 2006 through September 2012. He also serves as a Clinical Professor of Medicine at the University of Florida College of Medicine in Jacksonville and Clinical Professor of Public Health at the Center for Global Health and Medical Diplomacy in the Brooks College of Health at the University of North Florida. His background includes positions as national medical director for United Health Group; administrator of the Health Resources and Services Administration (HRSA) and Assistant Surgeon General in the Federal Department of Health and Human Services. Harmon served as Director of the Missouri Department of Health and Director of Public Health in Phoenix, Arizona. Harmon received his bachelor's and medical degrees from Washington University in St. Louis, Missouri, and a master of public health degree from Johns Hopkins University in Baltimore, Md. He is board certified in preventive medicine and completed a residency in internal medicine. He has authored more than 60 publications dealing with quality improvement, managed care, primary care, public health administration, and health policy.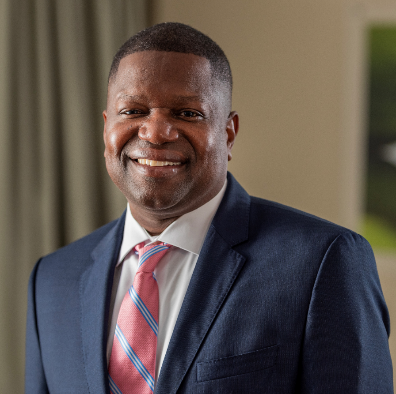 Vincent Johnson, MBA
EVP/COO - Flagler Health+

Vincent Johnson serves as Executive Vice President and Chief Operating Officer. Mr. Johnson is responsible for overseeing all aspects of operations across the Flagler Health+ enterprise, including existing and future inpatient hospitals and ambulatory sites. Mr. Johnson has served in senior leadership roles in several top-ranked academic health systems as well as some of the largest healthcare companies in the United States. Most recently, Mr. Johnson held several positions for United Health Group/Optum, including Senior Vice President Provider Operations and Strategic Initiatives and Vice President Technology for the Medical Group. Prior to that, he was Executive Vice President & Chief Operating Officer for the University of California, San Francisco Health System. Earlier in his career, Mr. Johnson worked for UF Health Jacksonville as Vice President of Administration. Mr. Johnson holds a Bachelor of Arts degree from the University of Virginia and a Master's in Business Administration from Averett University.
Bruce Jones
CEO - LCPS Management, Inc.

Bruce Jones is the Chief Executive Officer of LCPS Management, Inc. that owns and manages two premier continuing care retirement communities, Vicar's Landing and Glenmoor. Prior to his current role, he served as Director of Health Services at Vicar's Landing for over 6 and a half years where he managed the operations of a health center, assisted living, home health agency, wellness clinic, and rehabilitation department. In addition, Bruce worked as a site surveyor for the Commission for the Accreditation of Rehabilitation Facilities - Continuing Care Accreditation Commission (CARF-CCAC) and as Administrator at a free-standing skilled nursing facility in Gainesville, Florida. Bruce obtained a Bachelor of Science in Psychology from the University of Central Florida and a Masters of Business Administration in Marketing and General Management from Rollins College. Bruce is very active in the community and is the North Region chair for Leading Age Florida, where he serves on the Board of Directors as the Education Committee Chair. He is an active Rotarian and serves as the Webmaster for the Rotary Club of Ponte Vedra Beach. He also serves as President of the Florida Chapter of the American College of Health Care Administrators and is an active member of his church, Church of the Redeemer, Anglican.

Walter M. Jones
Senior Vice President National Accounts - Allstate Benefits

Walter Jones currently serves as Senior Vice President for Allstate Benefits in Jacksonville. He leads the division's strategic initiative to increase Allstate's market presence in large and mega employer account marketplaces. His role at Allstate Benefits is to help large public and private clients look for new and innovative employee benefit solutions to help navigate the challenges and opportunities with healthcare reform. Prior to joining Allstate's Workplace Division, he served as the Vice President of the Employee Benefits Group at Aon Consulting based in Raleigh, North Carolina. He has two decades of experience in the voluntary benefits business. Walter is a graduate of the University of South Carolina with a bachelor of science in business administration.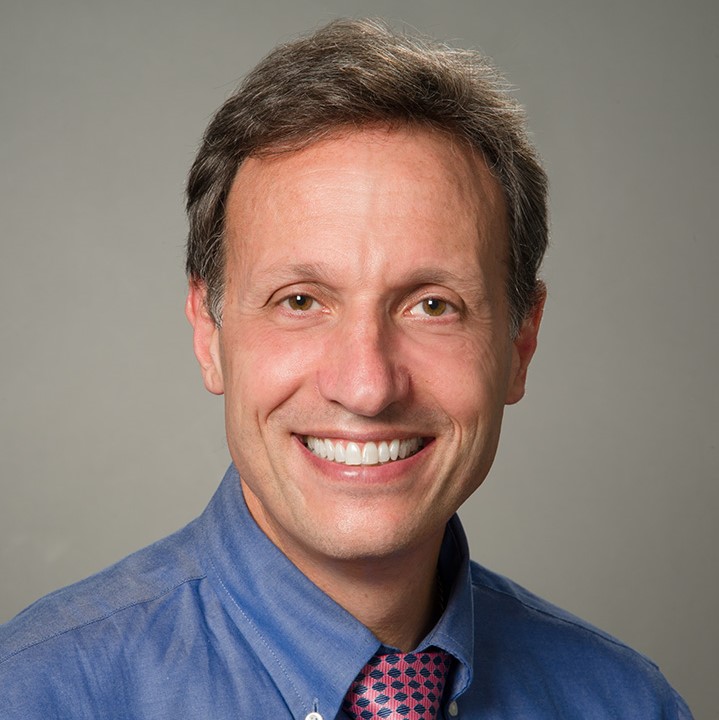 Gary Josephson, Ph.D.
Division of Pediatric Otolaryngology-Head and Neck Surgery, Nemours Children's Clinic

Gary Josephson completed his MD degree from the State University of New York Downstate Medical College. He completed his Otolaryngology residency at The New York Eye and Ear Infirmary and a Pediatric Otolaryngology fellowship at the University of Virginia. In addition to his MD degree, Dr. Josephson holds an MBA from the University of Massachusetts Amherst. Currently, he is Chair of the Department of Surgery and Nemours Children's Specialty Care, Chief of Staff at Wolfson Children's Hospital, Associate Professor at Mayo Clinic College of Medicine, and Affiliate Professor at the University of South Florida. He is very active on many boards and committees and has been recognized for his work in pediatric advocacy. On top of his administrative responsibilities, he has a very busy clinical practice in Pediatric Otolaryngology. He has been named in Jacksonville's "Best Surgeons in the City" and listed in "Castle Connelly" and "Best Doctors in America" year after year. He is a Fellow in numerous medical societies and has numerous peer-reviewed publications, book chapters, and edited a medical textbook to his credit. He is actively engaged in numerous research projects including his current interest and lectureships on patient satisfaction and how it relates to healthcare and better health outcomes.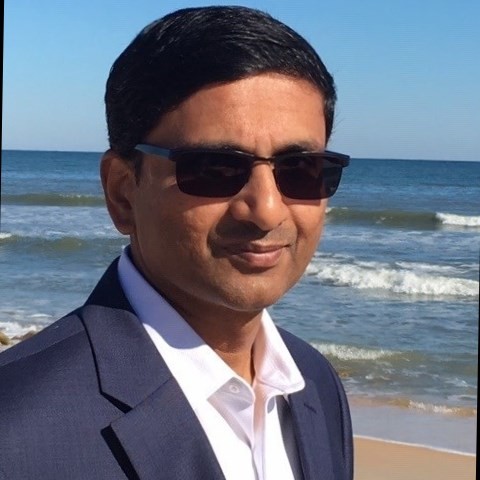 Venu Kolli – Pharm.D, MBA, CDE
Health Care Supervisor Area 84 - Florida East, Walgreens


Serve as the clinical expert in the area and lead quality of care improvement in area stores (coach pharmacists on various aspects of patient care, including enhanced counseling skills and proper triaging)
Explicitly accountable for clinical excellence in area pharmacies.
Ensuring excellence in various operational aspects of Pharmacy quality.
Drive improvement of clinical excellence metrics (as defined by payors – e.g., Medicare STARS Quality Programs) through stores.
Understand and communicate regulatory changes and implications impacting area pharmacies.
Responsible for maintaining a strategic view of Rx talent.
Proactively build area relationships and identify Healthcare revenue growth opportunities.
Contact for assigned Rx schools and lead recruiting.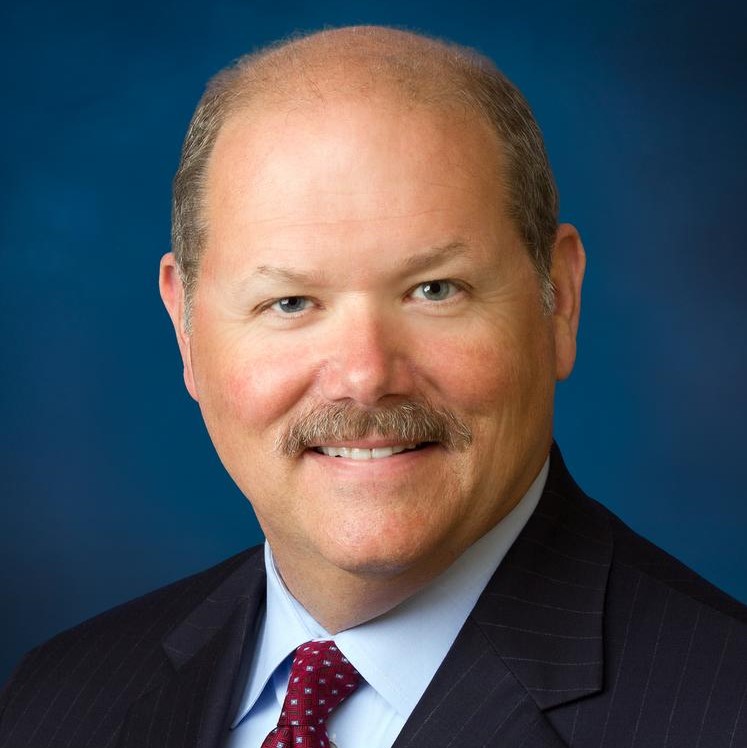 Michael A. Mayo, DHA, FACHE
President & Chief Executive Officer- Baptist Health


Michael A. Mayo currently serves as Hospital President of Baptist Medical Center Jacksonville (Jacksonville, FL) where he is responsible for the operational and strategic direction of the 526-bed flagship facility of Baptist Health. Under his leadership, the tertiary and regional referral center was named 2017 Top 100 Hospitals by Truven Health Analytics, also receiving the Everest Award. In addition, the US News & World Report named Baptist Jacksonville among the nation's Best Hospitals in 2012, 2013, 2014, 2015, and 2016 and in 2017 the organization was cited as 32 hospitals in the Jacksonville market and #7 in Florida.
Previously, Michael served as President of Methodist Dallas Medical Center, a Level I Trauma Center and the flagship facility of the Methodist Health System in Dallas, Texas. Prior to that, Mr. Mayo was an executive with HCA and held various positions including COO and CEO from 2001 to 2008. He served as Chief Executive Officer of Orange Park Medical Center in Orange Park, FL, CEO of Frankfort regional Medical Center in Frankfort, KY, Senior Vice President and COO of Memorial Hospital Jacksonville, and COO of West Florida Hospital in Pensacola, FL. Prior to his service with HCA, Mr. Mayo was Vice President of Operations for Baptist Health in Jacksonville, FL. He also served as Vice President of Ancillary Operations with Baptist/St. Vincent's Health System. From 1989 to 1999, Mr. Mayo served with the Baptist Health System of Birmingham, AL. He joined the system in 1989 as an Administrative Fellow and held positions of increasing levels of responsibility including Vice President of Administration for both Montclair and Princeton facilities in the Baptist System. He began his healthcare administration career as an evening Administrator for John Peter Smith Hospital in Fort worth TX.
Mr. Mayo earned his Master of Science in Healthcare Administration from Texas Woman's University and his Bachelor of Science degree in Human Resource Management from the University of Alabama. He is Board Certified in Healthcare Management and a Fellow with the American College of Healthcare Executives. Mr. Mayo was named ACHE Regent for the Northern and Western Chapter, FL in March 2017. He also serves as an Adjunct Professor at the University of North Florida Brooks College of Health Master of Health Administration Program teaching Strategic Human Resources Management for Healthcare and Organization Behavior & Theory.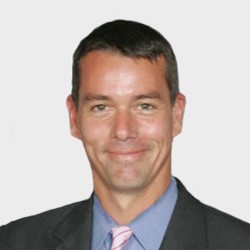 David Meyer
Chief Strategy Officer- Ascension Florida


David Meyer has been with Ascension for 22 years and is currently the Chief Strategy Officer for Ascension Florida and Gulf Coast, which consists of 1,044 bed Sacred Heart Health System in West Florida, 941 bed St. Vincent's HealthCare in Jacksonville, and 325 bed Ascension Providence in Mobile, Alabama. David is responsible for developing and implementing Ascension Florida's annual strategic plan, developing comprehensive business plans to add needed clinical services and facilities throughout the multiple markets, and serving on a policy and strategy counsel to the CEO of Ascension Florida.
David has led or co-led over $1 billion in projects during his tenure at Ascension including developing a new hospital in Middleburg, Florida, and acquiring St. Luke's Hospital from Mayo Clinic Jacksonville. David also has significant experience in leading Marketing & Communication functions for large, multi-hospital health systems.
David is a graduate of Ascension's Leadership Academy, which is a 2 ½ yearlong leadership development program. David is married to Amy and has two daughters (and two dogs). During David's time away from work, you can find him in the gym, mowing his yard, playing with his girls, or at church.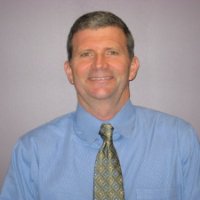 Tom Nasby
Network Vice President - Aetna

Tom Nasby is Aetna's Network Market Head for North Florida. Tom and his team manage Aetna's relationship with hospitals, physicians, and ancillary providers across 36 counties in North Florida - from Pensacola, east to Jacksonville, and south to Palm Coast. Tom has more than 25 years of health care experience working with health care systems and payors in the state of Florida. Tom joined Aetna in August 2005. Tom serves on the Regents advisory council for north/west Florida as well as the north Florida ACHE chapter. He is also active in the community, serving on the board of the American Heart Association and the parish council of Blessed Trinity Catholic Church. Tom holds a Bachelor of Arts degree from Miami University (Ohio) and dual master's degrees in business and health sciences from the University of Florida.

Donna Orender
Founder and CEO - Orender Unlimited

Donna Orender is CEO of Orender Unlimited, a consulting firm whose competencies include providing sales, marketing, media and diversity strategies. She most recently served six years as President of the Women's National Basketball Association (WNBA). Her responsibilities included the oversight of all league operations Including both business and competitive aspects of this complex organization. Donna's business career began after playing three years in the Women's Professional Basketball League. She has been recognized by Fox Sports as one of the Top 10 Most Powerful Women in Sports. She serves on the boards of the Monique Burr Foundation for Children, The V Foundation for Cancer Research, is Co-Chair of the UJA Sports for Youth Initiative and Co-Chair of the Board of W.O.M.E.N., a mentoring organization. Donna is a graduate of Queens College in New York with a degree in psychology and pursued graduate studies in social work at Adelphi University where she was recently awarded an honorary doctorate. She grew up in Long Island, N.Y. and was a five-sport athlete in high school, and an All-American basketball player in college.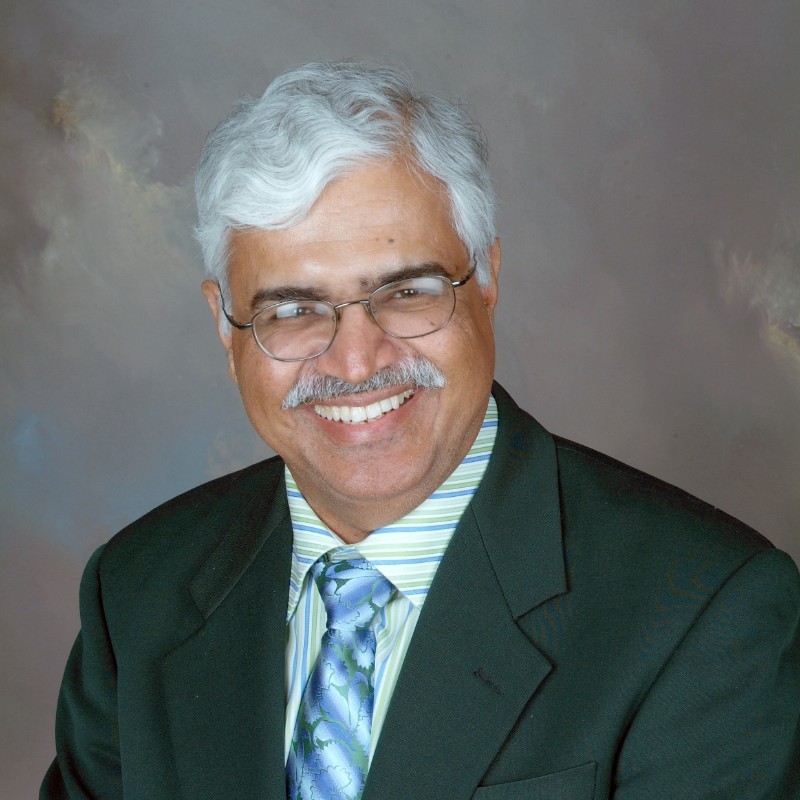 Shyam B. Paryani, MD, MS, MHS, FACRO, FACHE
Director, Florida and Georgia Radiation Oncology Group, Florida Cancer Center

Shyam Paryani is the Director of the Florida Radiation Oncology Group (FROG). He is board certified in radiation oncology and was inducted as a Fellow of the American College of Radiation Oncology in 2000. He is an Assistant Professor of Oncology at Mayo Clinic and is involved in the Baptist Health Foundation. Paryani received a bachelor of science in electrical engineering and a master of science in nuclear engineering/radiation physics from the University of Florida. Continuing his education, he received his doctorate of medicine from the University of Florida, and in 2002, he received a master of health administration from the University of North Florida. Paryani is actively involved in the Jacksonville community. He is a member of the Duval County Medical Society, the former President (Duval unit) of the American Cancer Society, and has served on many boards.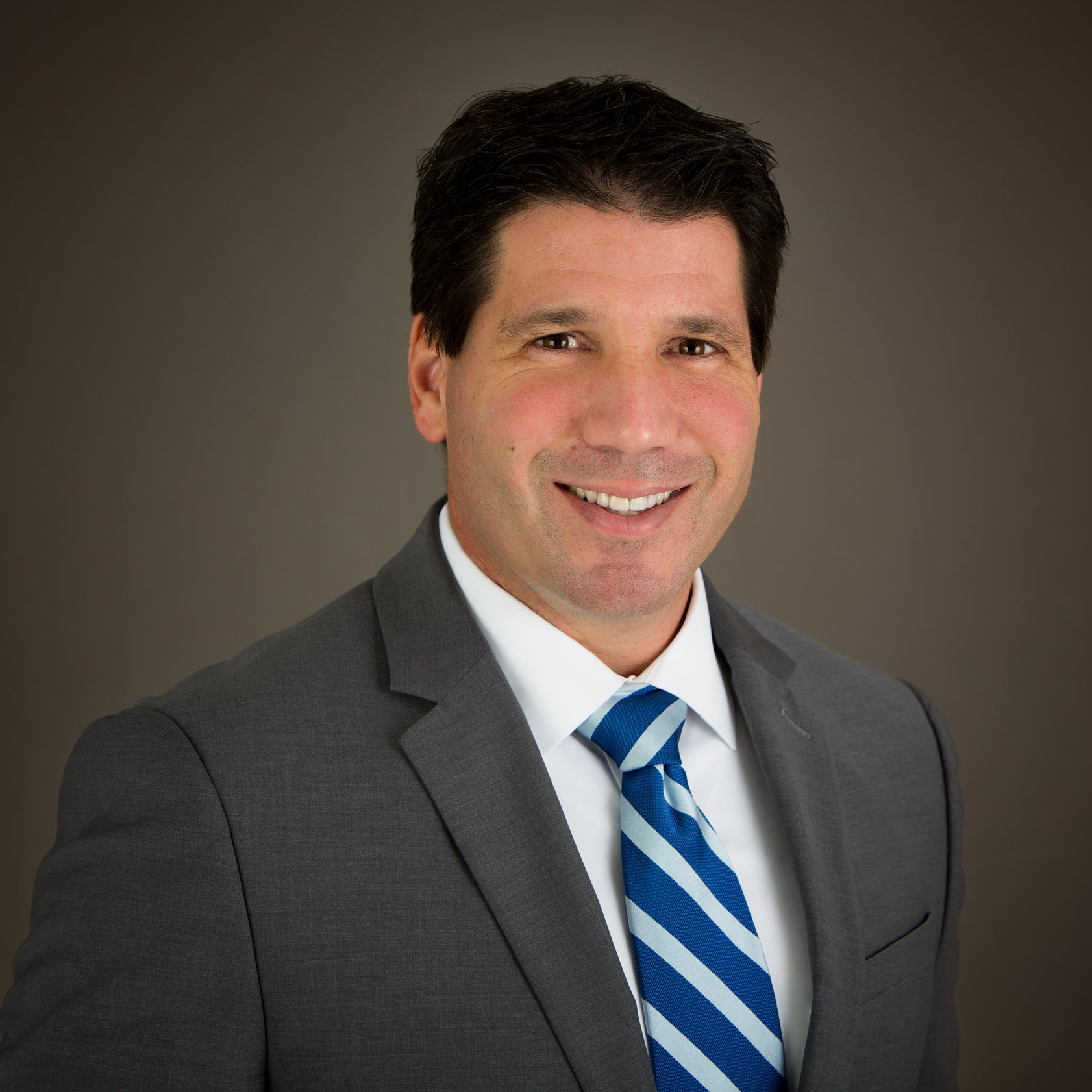 Paul C. Sapia MHA
Strategic Integration Leader, Bold Goal Markets - Jacksonville/Tampa, Humana


Paul Sapia is a Strategic Consultant and the Market Development Advisor coordinating the Bold Goal initiatives in Jacksonville and Tampa Bay. Paul joined the Humana contracting team in 2014 and took over the network management for both Duval and Nassau counties. Paul was able to utilize his diverse healthcare background and provider contracting experience to build the community PCP's network and enhance the relationship with the Humana MSOs. In early 2016, Paul took the lead for the Bold Goal initiative in Jacksonville and has taken a hands-on approach to understand the needs within our community and the organizations that are there to help. In 2017, his role was expanded to include the Tampa Bay area. He now works with internal and community leadership in both Jacksonville and Tampa to identify opportunities to improve the health of each community. Paul has been able to bring together disparate and often competing groups to get a better understanding of the Social Determinants of Health that affect our cities. Paul has been asked to speak to National and regional audiences about the Bold Goal work and understanding how the Social Determinants of Health can affect our communities.
Prior to Humana, Paul spent four years in direct physician sales, eight years as the National contracting manager for a large outpatient rehabilitation provider, and seven years working as a Certified Athletic trainer providing immediate medical care and injury rehab for several local high schools and colleges. Paul graduated from the University of Florida with his Bachelor's degree in Exercise and Sports Science and received his Master's Degree in Healthcare Administration from the University of North Florida.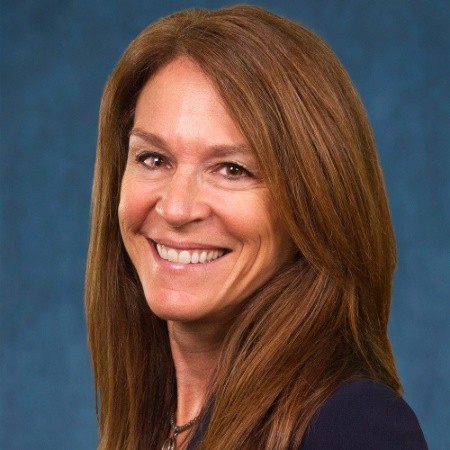 Elana Schrader, M.D
Senior Vice President, Health Care Services and President, GuideWell Health


Dr. Elana Schrader serves as GuideWell's senior vice president, health care services, and president of GuideWell Health. In this role, Schrader leads the health care delivery business within the GuideWell family of companies. She also is responsible for the development of the overarching clinical strategy for Florida Blue and leading clinical activities including care management, health promotions and wellness, pharmacy, quality, and clinical retail health initiatives.
Schrader holds a Bachelor of Arts from Barnard College of Columbia University. She received her medical training at Albert Einstein College of Medicine and trained in internal medicine at The New York Hospital of Cornell Medical College and the Memorial Sloan Kettering Cancer Center. She completed a post-doctoral research fellowship at Columbia Presbyterian College of Medicine and is a graduate of the Advanced Management Program at the University of Chicago, Booth School of Business, Class of 2011.

Michael K. Shumer
CEO, Crucial Care, Emergency Medical Doctors Medical Life, Inc.

Mike Shumer is a successful healthcare innovator, entrepreneur, and expert on the role of innovation and the future of healthcare. Mike has worked over the last 25 years to enhance the efficient delivery of healthcare to increase quality and lower costs. Mike is CEO of Crucial Care, a Joint Commission Accredited Emergency Medicine facility that works with hospitals to redefine the efficient delivery of high-quality Emergency Medicine. Crucial Care's innovative model leverages high-quality medical care and the latest technology to reduce the need for hospitalization and to significantly lower healthcare costs. Mike is passionate about his philanthropic activities, is active in the non-profit community, and serves on the board at Jacksonville Country Day School and the Jacksonville Jewish Federation. Mike holds a Doctorate of Veterinary Medicine from the University of Florida and an MBA in Technology Management. The center of Mike's world is his family: his wife Tammy and two sons Isaac and Aaron. Mike lives in Jacksonville Beach where he enjoys outdoor activities and sharing time with his family.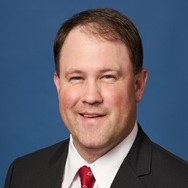 Bradley S. Talbert
President & CEO, Memorial Hospital Jacksonville

Bradley (Brad) S. Talbert joined the 418-bed Memorial Hospital Jacksonville as the President and CEO in August of 2017. Since arriving at Memorial, he has led significant change and improvement to many areas of the organization. Under Brad's leadership, Memorial had the highest physician engagement performance in over ten years, reaching the 73rd percentile nationally in providers that identify as "highly engaged" in 2018. Also, he led significant improvement in the area of employee engagement as well, ranking as the highest performing F/G level hospital in the South Atlantic Division of HCA in 2018 for overall employee engagement, which was also the highest score received in over 5 years at Memorial. He has dramatically improved quality and patient safety as well, as the facility was recently recognized with the 2018 Healthgrades Excellence in Patient Safety Award which recognized the top 10% of hospitals nationally in patient safety performance. Under Talbert's leadership, the hospital earned final accreditation as a Level 2 Trauma Center, completed a $23 M expansion of the Emergency Department, and is in the process of adding 36 acute care beds through a $13M expansion. His team also led efforts to expand the OR and modernize the facility overall. Brad is very passionate about the community. He currently serves on the board of directors of the Jacksonville Chamber of commerce, and the JAX USA Policy Council, and is a board member of the North Florida Chapter of the American College of Healthcare Executives. In April 2018 he was appointed to the prestigious Jacksonville Civic council. He also volunteers on the Executive Leadership Team of the American Heart Association's First Coast Heartwalk for 2018. Originally from the Carolinas, he earned his bachelor's degree in Finance at woffod College in Spartanburg, SC, and his master's degree in Health Administration at the Medical University of South Carolina in Charleston, SC. Bradley and his wife, Jennifer, have two sons, Anderson and McClure. He and his family reside in Ponte Vedra, FL.