Veronica Bolado
oneColumn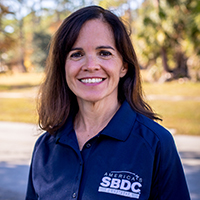 Title: Small Business Consultant
Specialties: Bilingual, business planning, product development, marketing, and communications
Office Location: Jacksonville
Veronica is a Bilingual Consultant with the Florida SBDC at UNF. She is bilingual in English and Spanish. She brings with her over 17 years of experience and expertise in business ownership.
She was born in Buenos Aires, Argentina. Having studied communications as an undergraduate, she worked along with her father developing the family business into a big business, providing home furnishing and bedding products to clients like Walmart, Carrefour, and Home Depot. Later, she decided to start working on her own chain of stores providing customers in the city of Buenos Aires with an exclusive line of bedding products and home scents.
At the same time, pursuing her passion for communications, she formed an event organization business and started teaching Communications at the University of Palermo, Buenos Aires.
In July 2007, she followed her future husband to Jacksonville, Florida and they started a family. She combined motherhood and her passion for teaching to become a Spanish educator. Veronica is also involved in the community and participates in many projects and fundraising events.
Veronica has a Master of Education from UNF. She also supplemented her education with different courses and seminars on Marketing, Communications, Public Relations, and Negotiation.