Business Tools
oneColumn
Business growth and profitability depend on the ability to make sound decisions. To make sound decisions businesses need access to the right information and the right expertise. The Florida Small business Development Center Network provides just that; access to data and information generally unaffordable or unavailable to small and medium-sized businesses and certifies professional experts who know how to use it. Our goal is simple, to provide professional expertise and guidance that every business owner needs to accelerate business growth and succeed in today's complex and ever-changing marketplace. We do this through specialized services and tools offered by the Florida SBDC.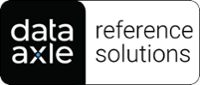 Reference Solutions
This is a market research database with detailed information on 14 million+ U.S. businesses, 262 million U.S. consumers and their lifestyles, and international companies. Map-based geography searches and neighborhood data make this a useful tool in researching target markets and the competition.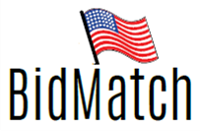 Bid Match
Government contracting consultants can offer free access to this resource to identify business opportunities, access solicitations, and win more contracts. Qualified clients receive e-mail notifications of bid opportunities for specific products and services from over 800 federal, state, and local bid-posting sites.

ProfitCents
It allows SBDC consultants to benchmark their clients' financial performance against more than 1,400 industry averages on 60 ratios and metrics and forecast financial decision-making and its results on business performance.

Profit Mastery
It offers clients access to the world's leading business financial management system designed to help businesses improve profitability and cash flow and to obtain financing.

BizMiner
Industry reports track 9000 lines of business at local and national levels. BizMiner also provides access to industry financial ratios and industry market statistics.
Turbo-Charge Any Team
TM
A customized assessment system to assist companies with improved engagement and communication within their organizations.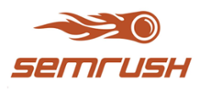 SEMRush
Online visibility and marketing analytics software. The service can provide intelligence data including website traffic information, keywords, projected AdWords spending, site audits, topic research, lead generation, and other SEO-related data to help boost a business's competitive edge online.

Small Business Resource Network
Connects small businesses with professional expertise in the areas of accounting, banking and commercial lending, insurance, law, and business consulting through a professional membership organization. Visit the Small Business Resource Network to learn more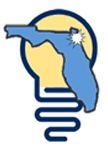 Jax Small Biz Help
For more information on resources and assistance providers in the Jacksonville Metro Area, go to the Jax Small Biz Help website. The membership of this organization is comprised of non-profits, economic development organizations, chambers, libraries, and other business resources. All are interested in ensuring that businesses flourish in Jacksonville.
Connect Lending
Matches business owners/borrowers with lenders through proprietary matching software.
Ready to Meet with a Consultant?