Mike Chung
oneColumn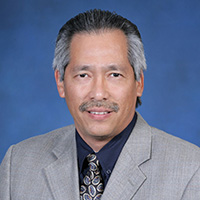 Title: Small Business Consultant
Specialties: Financing, financial management and analysis, business management, and government contracting.
Office Location: Ocala & Gainesville
Mike Chung has been with the Florida SBDC Network at the University of North Florida (UNF) since 2006 where he advises entrepreneurs on startup and existing business owners on how to grow, increase profitability, improve cash flow management, financial analysis, access capital, and government contracting. 
Mike brings 13 years' experience as an owner /operator of a packing and shipping franchise where he took it from startup to being in the top one-third. Prior to owning his own business, Mike was a USAF Officer serving as a project engineer and contract manager on multimillion-dollar R&D contracts for solar cells and solar arrays with responsibility for achieving technical objectives while being on schedule and within budget. He also managed Phase 1 and Phase II SBIR/STTR contracts and served on proposal review committees for the USAF and NASA. 
He has served on the Chambers of Commerce in Ocala and Gainesville helping both organizations address the needs of their members so they can grow and contribute to the economic well-being of their communities.  He was Assistant Area Director for seven of the eighteen counties served by the UNF region, responsible for the daily operations, expanding service delivery in the area, and raising capital. 
Today, in addition to the Gainesville Chamber, he partners with the Lake City-Columbia County, Starke-North FL Regional, Macclenny-Bradford County, and Live Oak-Suwannee County Chambers to provide and expand service to small businesses in these rural and underserved markets.
Consultant Spotlight