Marge Cirillo
oneColumn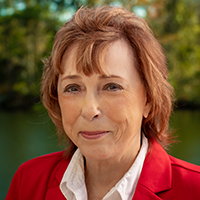 Title: Senior Small Business Consultant, Access to Capital Specialist
Specialties: Lending, restaurant/retail operations, marketing, and agribusiness
Office Location: St. Augustine
Born and raised in Niagara Falls, NY. Marge relocated to Florida in 2004, after a lifetime of longing for year-round sunshine.
Marge is an extremely motivated and self-taught woman who leads by example and champions small businesses. Her entrepreneurial experience includes owning and operating three highly successful restaurants and a catering service for 8 years. She employed 150 staff and personally managed all aspects of the business.
She was also a licensed real estate broker for nine years. Marge handled both residential and commercial properties.
After selling the restaurants Marge went to work for the U. S. Small Business Administration Disaster Team as a loan specialist for 7 years. She traveled extensively around the United States and its territories packaging and underwriting loans to assist both viable and troubled businesses.
Marge has also worked for Certified Development Companies both in South Carolina and in Jacksonville as both an underwriter and marketing of the SBA 504 Loan program.
Before coming to the Small Business Development Center, Marge was an Assistant Vice President at a community bank specializing in SBA lending. She grew the existing Small Business Administration department from 11th place to 4th place for North Florida SBA lenders in less than two years.
Marge has 2 grown children. She loves to travel and people-watch. She believes in living life to the fullest and enjoying every single day as if it is your last.
Consultant Spotlight