oneColumn
President Moez Limayem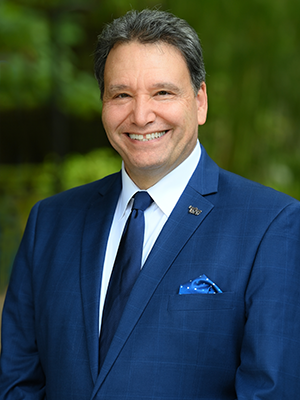 Dr. Moez Limayem joined the University of North Florida as its seventh president on Aug. 1, 2022.
An energetic and passionate leader, Limayem has a demonstrated commitment to student success, and in every step of his career, has worked to open doors, enhance resources and create valuable experiences for students. He is committed to ensuring a supportive campus environment for all students, faculty and staff at UNF.
Limayem is engaged in the Jacksonville community, and continues to support and enhance the University's significant role as a top provider of talent in the region and state.
Prior to his work at UNF, Limayem served for a decade as the Lynn Pippenger Dean of the Muma College of Business at the University of South Florida. During his tenure as dean, the college boasted strong job placement rates and the freshman retention rate rose to 95%. Working with his team, Limayem enhanced the college's profile raising more than $126 million in private donations. He also led university efforts related to career preparation and placement, internships and talent development of students.
Earlier in his career, Limayem served as the associate dean for research and graduate programs at the University of Arkansas Sam M. Walton College of Business. He is the recipient of numerous academic and professional awards including two honors recognizing efforts to foster diversity and inclusion. In March, Limayem was named among the Power 100: Tampa Bay's Most Influential Business Leaders of 2022 by the Tampa Bay Business Journal. Most recently, he was highlighted in the Jacksonville Daily Record as a Top Newsmaker of 2022.
Limayem and his wife Alya, a UNF biology associate professor, are both natives of Tunisia. They have also lived in Hong Kong, Switzerland, Canada and the U.S. and became American citizens in 2015. The couple has two children.