Become a Swooper!
Do you find yourself swooping anytime, anywhere? Do you want to share your Osprey pride with those around you? If so, we want YOU to apply to Swoop Squad! 
Did you know that tour guides are one of the most influential aspects of a student's decision to attend a university? That's why we invest in our Swoopers! Once hired, you'll complete a paid semester-long training to become the best of the best!
The Welcome Center offers 20+ tours a week ranging from general, virtual, large groups, VIPs, event tours and more. Year-round, rain or shine, it is the pleasure of the Swoop Squad to show prospective students and their families how the University of North Florida will help them as they pursue their future career aspirations! 
From the clubhouse to the classrooms, the Student Wellness Complex to the Osprey Cafe, and everywhere in between, you would have the opportunity to share what life is like at UNF - all while walking backwards! Being a member of the Swoop Squad also allows you to grow professionally and can add skills like public speaking, networking, leadership and more to your resume for when you graduate. 
If you are up to the challenge of being a Student With Outstanding Osprey Pride (SWOOP!), we encourage you to apply today!
*The application window for Swoop Squad is currently closed*
Aldair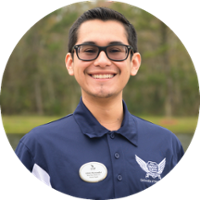 "It has also taught me how to act in a professional environment surrounded by amazing coworkers and leaders/bosses. As someone who has anxiety, I found my first home at swoop squad."
Sakura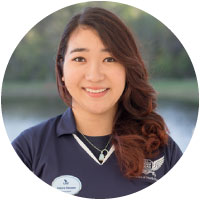 "Being able to express to groups of people what I love about UNF also allows me to grow as a person with each group that comes through our doors."
Emma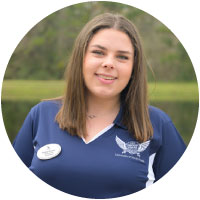 "I love Swoop Squad because it allows me to be my bubbly outgoing self. The guests are always a joy to be around and I love showing off UNF's beautiful campus that I fell in love with! SWOOP!!"
Tyler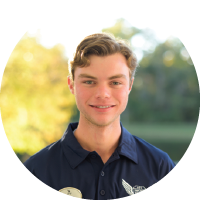 "I like the Swoop Squad because we are like a big family. You will meet some incredible people and build life long friendships."
Rachel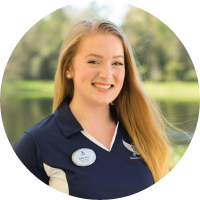 "I fell in love with UNF and thought what better way to share that love than by becoming a part of Swoop Squad! Little did I know the family I would make, the skills I would learn, and all the connections I would make when becoming a part of this team! #Swoop"
Aleyna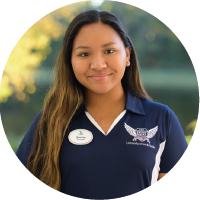 "I love being able to share all the great resources that students are able to use all over our campus and how these resources truly show how much UNF cares about their Ospreys!"
Alondra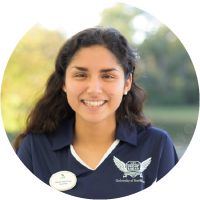 "I love being a part of Swoop Squad because it has given me an amazing group of friends. Everyone is super involved, so I always know I have someone to go to an event with. I am so glad I applied my first year!"
Bobby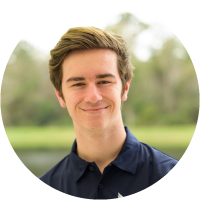 "One thing that has always been important for me is involvement. Joining Swoop Squad has allowed me to make connections with individuals who have high goals and aspirations."
Faith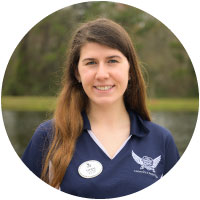 "I love UNF and it's been great to know I was the reason some students chose to come here. It has also made me more comfortable speaking in front of people."
Jade
"UNF has opened so many doors for me and I am so honored to be working with the amazing faculty and staff that UNF has to offer. Being a Swooper has been such an absolute highlight of my time here and I am so excited to share my Osprey pride with prospective students every day!"
William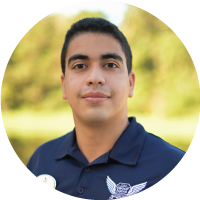 "The Swoop Squad helped me find a group of coworkers that became good friends. I wanted to become a tour guide to show my growing love towards my school."
Christine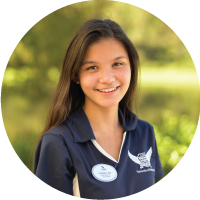 "Campus tours play an important role, and sometimes are the deciding factor, when it comes to choosing a University. It is my absolute pleasure and one of my favorite parts of the job to help Future Ospreys find a college that makes them feel at home and a name - not just a number."