Meet the Swoopers!
oneColumn
The Welcome Center offers 20+ tours a week ranging from general, virtual, large groups, VIPs, event tours and more. Year-round, rain or shine, it is the pleasure of the Swoop Squad to show prospective students and their families how the University of North Florida will help them as they pursue their future career aspirations! 
Jency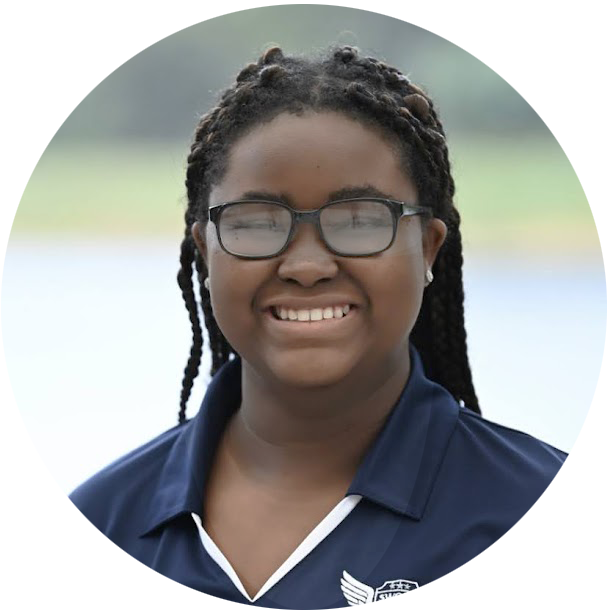 "Swoop squad has helped me find my voice and confidence. Talking to big groups and presentations in class has never been easier thanks to swoop squad. I've also enjoyed speaking with prospective students and seeing the different route everyone takes. Best decision has been becoming a tour guide #liveloveswoop"
Trasa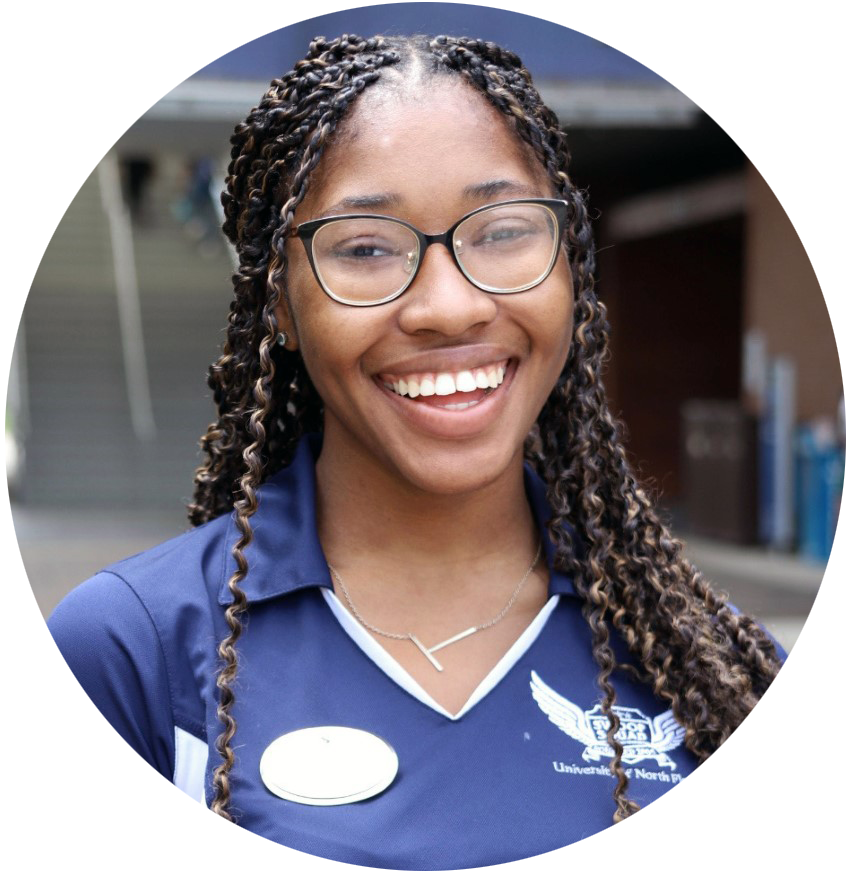 "UNF has given me the opportunity to flourish, thrive, and excel at all levels of my college career. Being a member of the Swoop Squad allows me to meet prospective students every day and really shape their decision to say yes to the University of North Florida. Additionally, I've gotten to meet some of my closest friends who I now call my family! #Swoop"
Clio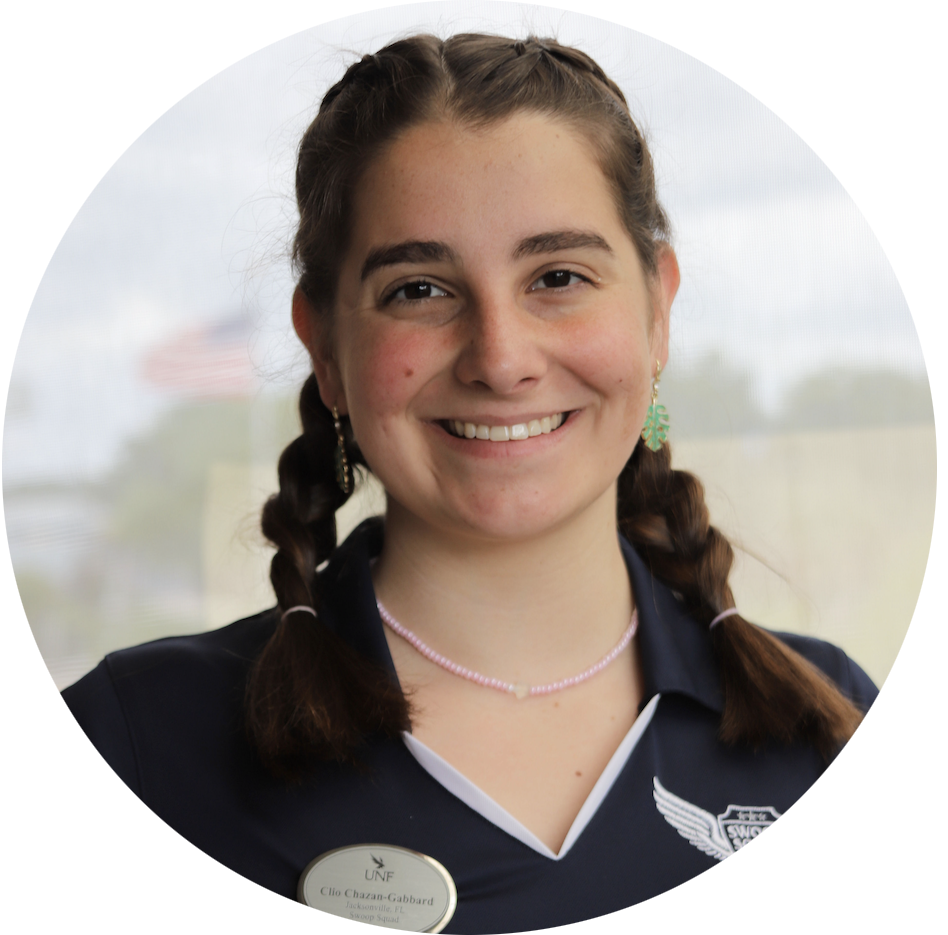 "When I toured UNF, my tour guide helped me fall in love with the school and campus. Now that I'm a tour guide, I love seeing students fall in love with the school just like I did. It's so rewarding, and I enjoy seeing students and their parents start to feel at home. Also, all the swoop squad team members are incredible, fun, kind, motivated, and amazing! Never a dull moment in the office!"
Jalen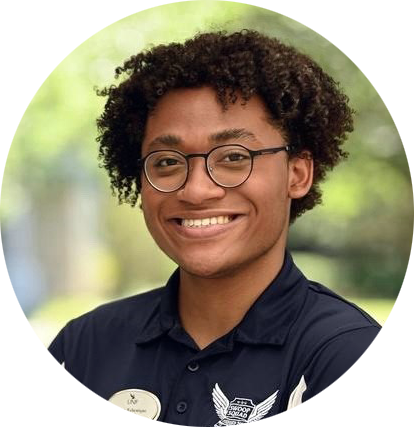 "Having the ability to provide tours to prospective students is my absolute pleasure. UNF has given me so many opportunities, resources, and friendships to be successful professionally and personally. I'm so fortunate enough to share my love for the university and showcase how uniquely UNF truly is."
Jace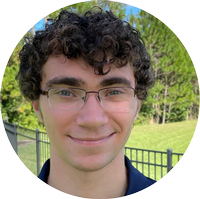 "I am extremely grateful to be a part of the Swoop Squad. Being a tour guide has helped me become heavily involved on campus and a far more open person in general. UNF offers students countless opportunities to grow their careers, connections, and themselves. It is a pleasure to convey these opportunities to others interested in UNF."
Emma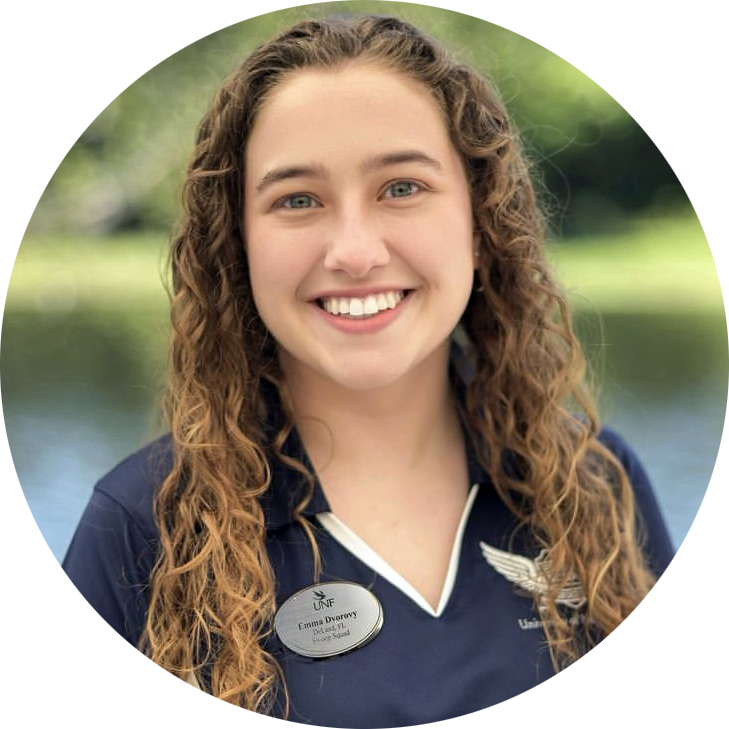 "I love being a tour guide because I get to share my passion for UNF with prospective students and their families. Being a part of the Swoop Squad has also allowed me to make lifelong friendships!"
Alondra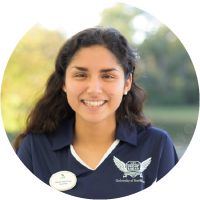 "I love being a part of Swoop Squad because it has given me an amazing group of friends. Everyone is super involved, so I always know I have someone to go to an event with. I am so glad I applied my first year!"
Bobby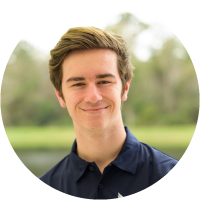 "One thing that has always been important for me is involvement. Joining Swoop Squad has allowed me to make connections with individuals who have high goals and aspirations."
William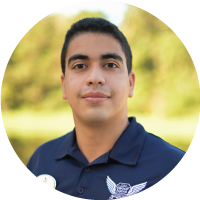 "The Swoop Squad helped me find a group of coworkers that became good friends. I wanted to become a tour guide to show my growing love towards my school."