Giving to the COEHS
oneColumn
The UNF College of Education and Human Services strives to inspire our students to be difference makers. Whether they end up working in classrooms, athletic fields, or anywhere in between, our students have been afforded opportunities to learn in hands-on, collaborative environments prior to graduation. 
---
Annual Giving
Each year, the University of North Florida relies on the generosity of alumni and friends to provide immediate support for College of Education and Human Services and other UNF programs. All gifts, regardless of size, are combined exponentially to create the largest base of critical, unrestricted support to enhance student's UNF experience through scholarships, student programming, out-of-classroom education, curriculum enhancement, and more.
---
Endowed Major Giving
An endowed gift to the College of Education and Human Services demonstrates your greater commitment to the University by creating a permanent fund to further a specific purpose at UNF. With your investment, you may ---
Endow an Undergraduate Scholarship or a Graduate Fellowship. Privately endowed scholarships and fellowships are awarded on need or merit year after year.
Endow a Professorship, Chair and Scholar. Endowed chairs, eminent scholars and distinguished visiting professors comprise some of the College's most accomplished faculty and help to ensure academic excellence in education and human services.
Endow a Program. Program endowments facilitate research opportunities for students and faculty, curriculum development, internships, interdisciplinary work, experiential learning and academic enrichment. 
---
Estate & Planned Giving
Estate and gift planning helps you maximize the personal benefits of your charitable giving and allows you to make gifts you might have thought impossible. Learn more about estate gifts and planned giving opportunities.
Ways to Give
College of Education & Human Services
University of North Florida
Building 57, Suite 3600
1 UNF Drive
Jacksonville, FL 32224
Credit Card
Make a gift using a major credit card online through our secure form. Give now.
Check
Your check should be made payable to the College of Education and Human Services. To be sure that your gift is properly credited, please note the purpose or designation of the gift.
Gifts of Stock or Wire Transfers of Cash
To make a gift of stock, or to conduct a wire transfer of cash to the COEHS's account, please see the instructions herein.
IRA
Make a gift by naming the COEHS as a beneficiary of a qualified retirement account.
International Giving
If you are outside the U.S. and wish to make a gift online, please use our special form. Additional options are available to alumni and friends in Hong Kong and the UK.
Matching Gifts
Many companies match employee charitable donations. Ask your HR department if your gift to the COEHS can be matched.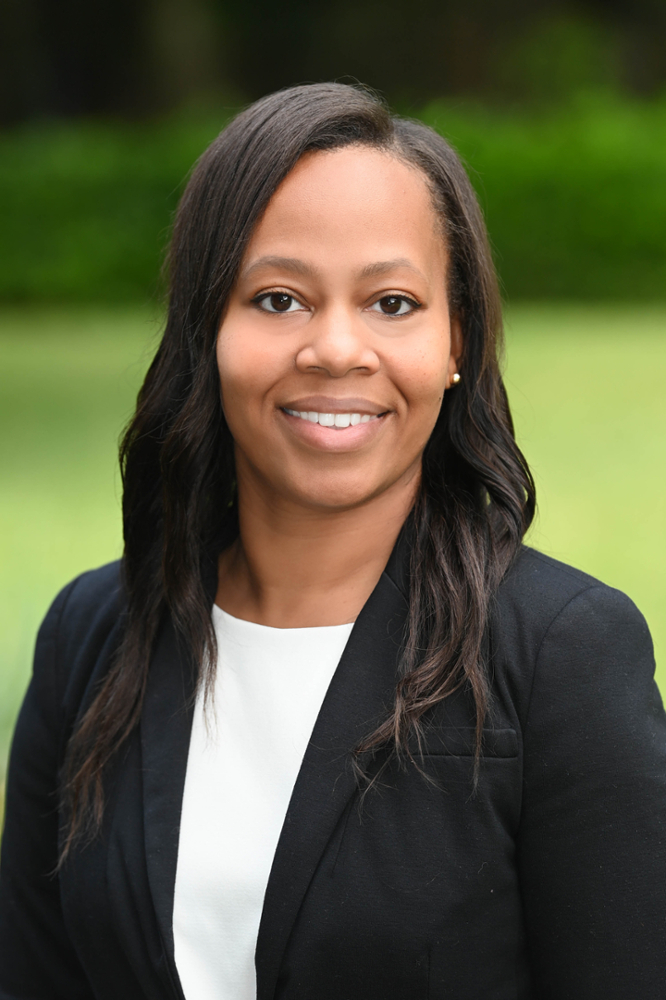 Meet the Director
Michelle Drinks is the Director of Development of the College of Education and Human Services at the University of North Florida (UNF). She has been with the University since 2018 and before joining UNF. She has dedicated herself to helping others and is passionate about diversity and inclusion of all. Being able to marry her passion with her day to day work at the University - helping students be successful - is a gift. Michelle holds a Bachelor of Applied Science in Supervision and Management from Florida State College at Jacksonville and is very active in the community. She currently is serving on the board for the Women's Center of Jacksonville and Extension.
To discuss a gift to the College, please contact Michelle Drinks, Director of Development, at (904) 620-1240.