The Dean's Office
twoColumn twoLeft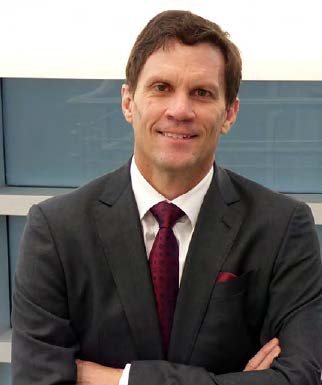 Globalization, the internet, and widespread use of technology have created the most dynamic and competitive job market the world has ever known. The College of Computing, Engineering and Construction offers exciting, demanding, and engaging degree programs that give our graduates the competitive edge that leads to highly rewarding careers. We provide the type of hands-on technical education needed to navigate the challenges of the knowledge-based economy and build a successful future, while developing a sense of community responsibility and global awareness. The students and faculty in the College employ fundamentals with cutting edge technology to produce real-world projects that make a difference: from designing a rainwater harvesting system for a children's home in Ghana to building a computer system that helps provide health care to those less fortunate in the Jacksonville community to creating high tech glues and software systems. This is why there is no place like UNF to build your future.
The College of Computing, Engineering and Construction offers undergraduate degrees in construction management, the core engineering disciplines of electrical, mechanical and civil engineering, and four different offerings in computing and information sciences. We are in the process of developing bachelor's degrees in both manufacturing engineering and in data science. In addition to our undergraduate programs, we offer master's degrees in computing and engineering to continue your education or accelerate your career. Unlike larger universities, where you rarely interact with professors, and take classes in giant lecture halls, UNF offers the education you need in an environment where you are treated as the unique individual you are. Whether you are working in the Taylor Engineering Research Institute that focuses on coastal engineering, the MSERF lab with its state of the art electron microscopes, or the Johnson & Johnson 3-D printing lab and research facility, you will have opportunities for hands-on learning, under the direct instruction of professors who are experts in their fields.
The faculty of our College is committed to preparing our students to make significant contributions to their chosen professions, the Northeast Florida region and around the world. One of the College's hallmarks is the interaction of the faculty and students on research and community-based projects; from working with the region's health care industry in mining data patterns to produce better health outcomes, to developing nano- materials for a new generation of advanced manufacturing. In our College, you will find a diverse community of students working together and sharing common goals and aspirations. There are over a dozen active student groups, just in the college, that provide professional development, social support and leadership opportunities to our students, making your time here at UNF both meaningful and fun.
In addition, the College is closely tied to and graciously supported by many individuals and companies in the Jacksonville community and beyond. These supporters are dedicated to sharing their expertise, experience and financial resources to ensure that we all are successful in our endeavors. Whether it is through the many scholarships supported by our generous donors, or the several hundred paid internships our students participate in every year — the college is committed to easing the cost of your education, while providing the most valuable learning experiences possible.
Come join us, and together we can build a better tomorrow for you, our community, here and around the world. Please contact us if you have interest, questions, or would like a tour.
Sincerely,
William Klostermeyer
Dean
College of Computing, Engineering and Construction Management