Nutrition and Dietetics Study Abroad 2023
oneColumn
Umbria and Tuscany, Italy
May 16 - May 29, 2023
Applications for this Study Abroad are currently closed.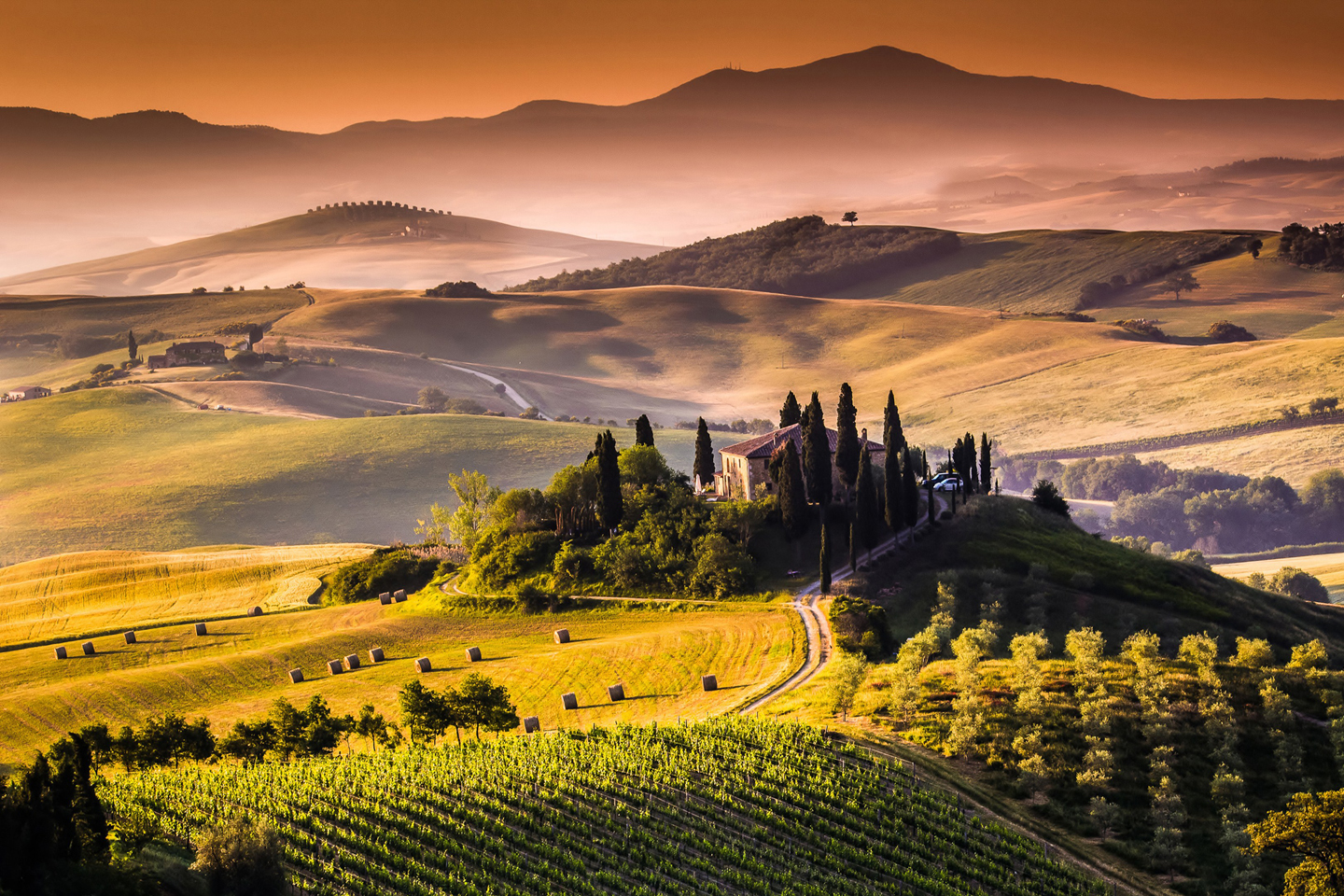 Study Abroad: Students participating in this 13-day program experience an authentic immersion into the social, historical, and cultural factors that impact food, nutrition, and society…while living in a beautiful country villa! You'll learn about the Italian food system and how the local Mediterranean diet and customs affect societal health. You'll also learn about the nutritional benefits of the Mediterranean diet and study differences in the culture surrounding food which influences health. The class structure includes lectures from prominent experts, language classes, and hands-on cooking classes. Each day offers a new and exciting adventure as we travel to hilltop towns where students visit local markets and the producers of olive oil, wine, fruits and vegetables, bread, sausage, prosciutto, pasta, pecorino cheese, gelato, and artisanal legumes. Most lunches in the hill towns we visit are provided in your trip cost and we will eat as a group to practice our Italian!
In the many cooking classes, you'll learn from the local experts to prepare dishes from classic Umbrian cuisine as well as other regional favorites and we'll eat the food you cooked for dinner. Meals are served in three courses which is the traditional Italian style. Villa Pieve is next to a centuries-old castle in the Umbrian countryside where you can walk in your leisure time and enjoy the Italian summer climate.
Course Names
DIE4931: Italy, Food, Culture, and Society (undergraduate)
HUN6123: Sociocultural Influences on Nutrition (graduate)
HUN7991: Nutrition in Global Health (doctoral)