Bachelor of Science in Nutrition and Dietetics
oneColumn
Didactic Program in Dietetics (DPD)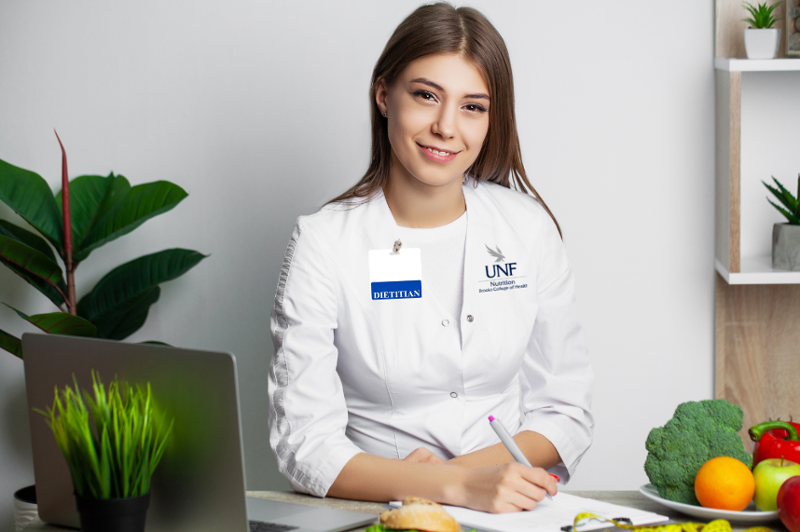 The Department of Nutrition & Dietetics offers an undergraduate program in nutrition and dietetics which culminates in a Bachelor of Science (B.S.) degree. The program, also called a Didactic Program in Dietetics (DPD), is accredited by the Accreditation Council for Education in Nutrition and Dietetics (ACEND) of the Academy of Nutrition and Dietetics, 120 South Riverside Plaza, Suite 2190, Chicago, IL 60606-6995, (312) 899-0040 or (800) 877-1600. Visit the ACEND website at www.eatrightpro.org/acend
*This page is for the Didactic Program in Dietetics (DPD) Concentration only. For the Community Nutrition and Food Concentration see the CNF Homepage.*
The undergraduate nutrition program is a rigorous science-based program. Students learn how to interpret and translate nutrition research into meaningful recommendations for consumers. Most of our program graduates pursue the registered dietitian (RD) credential. There are typically three required steps to obtain the RD credential:
Complete an ACEND-accredited undergraduate nutrition/DPD program.
Complete an ACEND-accredited dietetic internship (also called supervised practice) and a graduate degree.
Pass the national examination for registered dietitians. 

Exam requirements are set by the Commission on Dietetic Registration (CDR)
For more information about educational pathways to become an RDN, see the Information for Students Website. 
Beginning in the Fall of 2023, the DPD program will be available online at the upper level, request info to learn more.
Only those courses listed as "Concentration Requirements" in the program of study, and FSS1202, FSS1202L, and BCH3023/L) will be offered online. The online offering does not include the required prerequisites.
Registered Dietitian Nutritionist (RDN) Job Outlook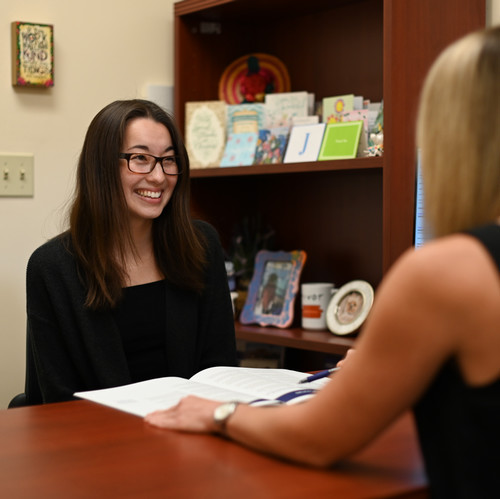 Graduating Soon?
Students can improve their chances of matching to an internship by earning good grades (A's and B's), displaying outstanding character at all times, obtaining relevant work experience, seeking meaningful volunteer experiences, and developing leadership and time management skills. UNF faculty work closely with students and alumni to assist them with the internship application process. Students may apply to internship programs in the spring of their senior year and if accepted they typically start in August or September. Students pay for the tuition and all other expenses associated with their dietetic internship. After completing the internship and passing the RD examination, alumni may apply for Florida licensure through the Department of Health, Division of Medical Quality Assurance.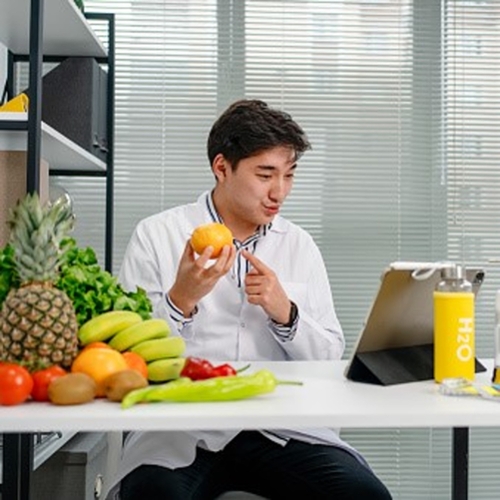 Job Outlook?
Students who complete the 120 credit hour B.S. degree in nutrition and dietetics, and obtain the registered dietitian (RD) credential are qualified to work in a variety of settings. Hospitals, wellness centers, clinics, food companies, health departments, health agencies, nursing homes, school districts, universities, and mental health centers all employ RDs. Many RDs have their own businesses as well. Program graduates who do not obtain the RD credential most often seek employment in the areas of food service management, nutrition education, community health, and medical sales. Program outcomes data are available upon request.
Contact the Program Director 
Dr. Casey Colin 
DPD Program Director
Assistant Professor
Phone: (904) 620-5231