Professional Training Programs
twoColumn twoLeft
Thank you for your interest in our training programs at the UNF Counseling Center.

I hope the information in the links below provides you a sense of how you might grow and benefit from participating in one of our training programs. The doctoral internship program is accredited by the American Psychological Association (APA) and the Counseling Center is accredited by the International Association of Counseling Services (IACS).
In addition, we offer a Clinical Mental Health Counseling Internship and Master of Social Work Internship. If you have questions about any of the programs, I encourage you to reach out to me. Please don't hesitate to contact me by email at kathryn.white@unf.edu or by calling (904) 620-2602.
Thanks again for visiting our site!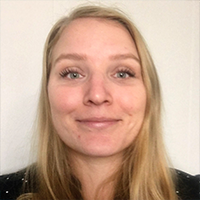 Katie White, PsyD
Director of Training UNF Counseling Center University of North Florida
Professional Training Programs:
Doctoral Internship in Psychology

The doctoral internship program in psychology is committed to providing the quality training, necessary to facilitate the transitional process from graduate student to an independently practicing psychologist. Training is designed to provide a supervised and supportive learning environment in which interns continue to develop and refine their skills and abilities in various competency areas and gradually assume increased clinical responsibility.

Clinical Mental Health Counseling Internship

The Clinical Mental Health Counseling internship program provides training and a broad range of clinical opportunities, such as individual counseling, group counseling, outreach, and crisis intervention. This exposure occurs under the guidance and support of our supervision team, which is made up of a variety of supervisors who have years of experience and a commitment to the professional development of our interns.

More about the Clinical Mental Health Counseling Internship program >

Master of Social Work Internship

The Master of Social Work Internship program is committed to providing training and comprehensive clinical experience in the field of college mental health, including individual and group counseling, case management and crisis intervention. This exposure occurs under the guidance and support of our supervision team, which is made up of a variety of supervisors who have years of experience and a commitment to the professional development of our interns.

More about the Master of Social Work Internship program >
Training Photo Album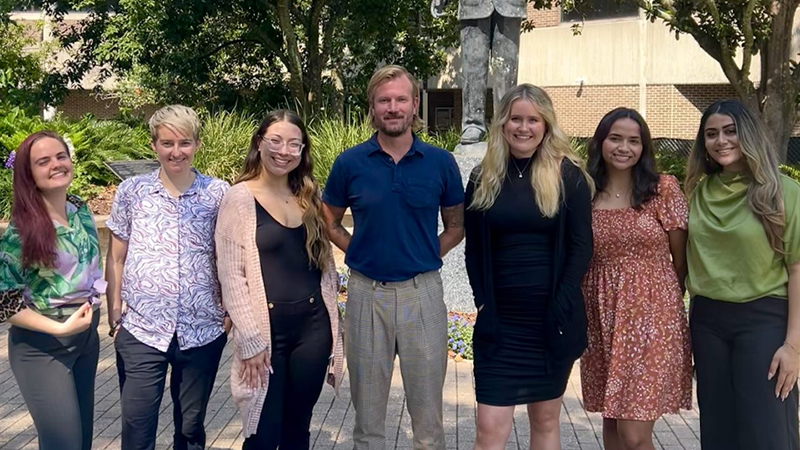 Trainee Cohort 2022-2023
UNF Smash 2023