Christian Evangelista
oneColumn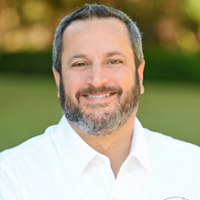 Title: Small Business Consultant
Specialties: Networking, Marketing, and Business Growth and Planning
Office location: Jacksonville UNF
Christian Evangelista is a Business Consultant with the Florida Small Business Development Center at the University of North Florida. For nearly 20 years, he worked as a Manager and Regional Manager for various Fortune 500 companies. When not managing sales, his time was spent developing employees, as well as independent sales rep companies to grow their businesses, markets, and personal development. 
 
While working with Valspar Paints for 15 years, Christian traveled to California, Florida, and North Carolina developing sales teams, and customer employees and ensuring strategic market growth. In 2005, he left Valspar to manage the southeastern territory for Carlisle Construction Materials. Christian oversaw the commercial roofing product lines for the Florida, Georgia, Alabama, and Mississippi markets. After leaving the corporate world in 2019, Christian started his own company (with the help of the FSBDC!) selling construction materials and teaching educational courses to architects and engineers. His projects ranged from hospitals, office buildings, college sports training facilities, and schools. He ran his successful small business for nearly 5 years before jumping at the opportunity to work at the FSBDC at UNF.  
Christian takes developing the small business community to heart. He knows first-hand what a small business's success means to its owners and their families. His drive is fueled by ensuring every interaction he has with his clients provides the utmost value and benefit.  
 
When he gets some free time, Christian is usually out driving in his Jeep with the top down, camping, or at the beach.