Our Environment
oneColumn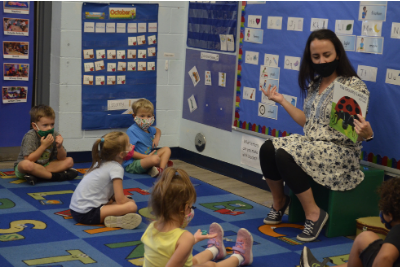 National Association for the Education of Young Children (NAEYC)
Guiding Stars of Duval
Gold Seal Quality Care Program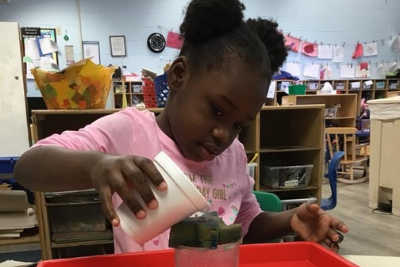 Reggio-Inspired
Project-Based Learning
STEAM Focused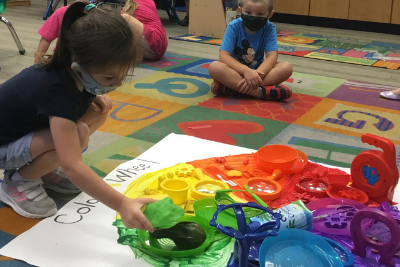 Enrichment Classes
We offer enrichment classes such as Art, Music and Soccer. We have a vibrant learning community at the University where we can offer these classes either in the Preschool or within the University's campus.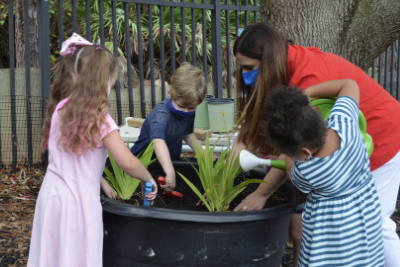 Small Class Sizes
Being NAEYC and Guiding Stars of Duval accredited the center maintains a low student to teacher ratio than the one specified by DCF.
Teacher: Child Ratios
UNF Preschool ratios: 1:9 for 2.5-3.5 year old and 1:10 for 3-5 year old
NAEYC ratios: 1:10 for 2.5-5 year old
GSOD ratios: 1:7 2 year old, 1:10 3 year old, and 1:11 for 4/5 year old
DCF ratios: 1:11 2 year old, 1:15 3 year old and 1:20 4 year old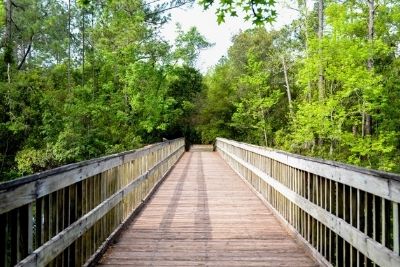 The Preschool is located at the of UNF's beautiful campus of nearly 1,400 acres includes a nature preserve and 11 LEED certified green buildings. The Preschool's location alone offers a unique setting for hands-on experiences that our children enjoy. Opportunities include exploring the Nature Trails and Ogier Gardens.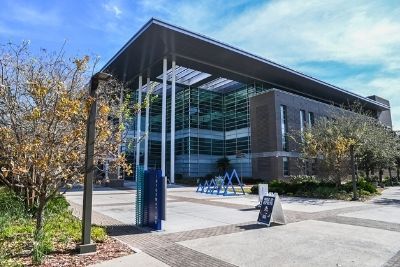 Visits to the Thomas G. Carpenter Library make for wonderful afternoons at the Preschool where children can stop in for story time or tour of any number of art exhibits and displays on the first floor.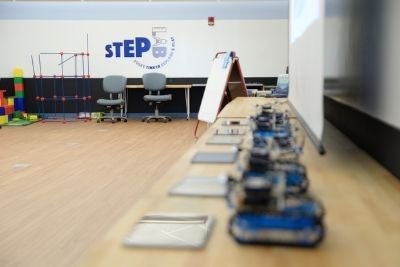 The STEP (Solve, Tinker, Explore, and Play) Lab is a space that supports the work of university faculty and students, regional preK-12 teachers and students, and other entities. This work allows individuals to understand the complex nature of STEM concepts to construct new understandings for themselves. Our Preschoolers can see first-hand new technologies like robots, 3D printers, a place where they can build the foundations for STEM and coding skills in this fascinating one-of-a-kind resource.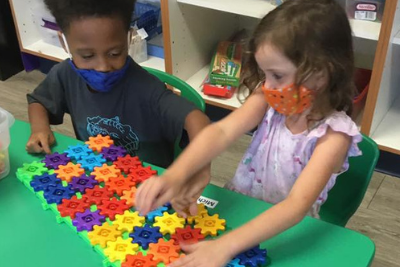 With the support of The Cummer Family Foundation, NEFSTEM has developed a unique engagement opportunity to familiarize parents to use STEM materials in open-ended activities at home with their preschool-aged children. The preschool Take-home Family STEM Toolkit Program will be implemented during the month of February 2021 at the UNF Preschool, and it will consist of four different toolkits during 4 consecutive weeks. It will expose young children to concepts in STEM using a collection of developmentally appropriate STEM tools and board books.