Undergraduate Research
oneColumn
Welcome to the Office of Undergraduate Research
The Office of Undergraduate Research (OUR) at the University of North Florida (UNF) is open Monday through Friday during regular business hours, or email us anytime at OUR@unf.edu. 
The OUR provides services and support to UNF undergraduates who are interested in conducting research or creative research projects in any discipline and 
across all colleges, departments, and majors
. Studies and experience show that actively engaging in undergraduate research or special projects 
under the guidance of a faculty mentor 
will expand your intellect, strengthen your resume or
curriculum vitae
(CV), and enhance your marketable skills.
OUR FALL 2023 EVENTS
Graduate Funding Opportunities Workshop
Thursday, September 21 at 11:00 am
Building 39A, Room 1030
Personal Statement Workshop 
Thursday, October 26 at 11:00 am 
Building 39A, Room 1030
What Are You Doing Next Summer? Workshop 
Tuesday, November 7 at 11:00 am
Building 39A, Room 1030
U-GLIDE 2024
Friday, December 8 from 10:00 am - 2:00 pm
Building 4, Rooms 1705 and 1706
Congratulations to September Undergraduate Researcher of the Month: Adrian Ross!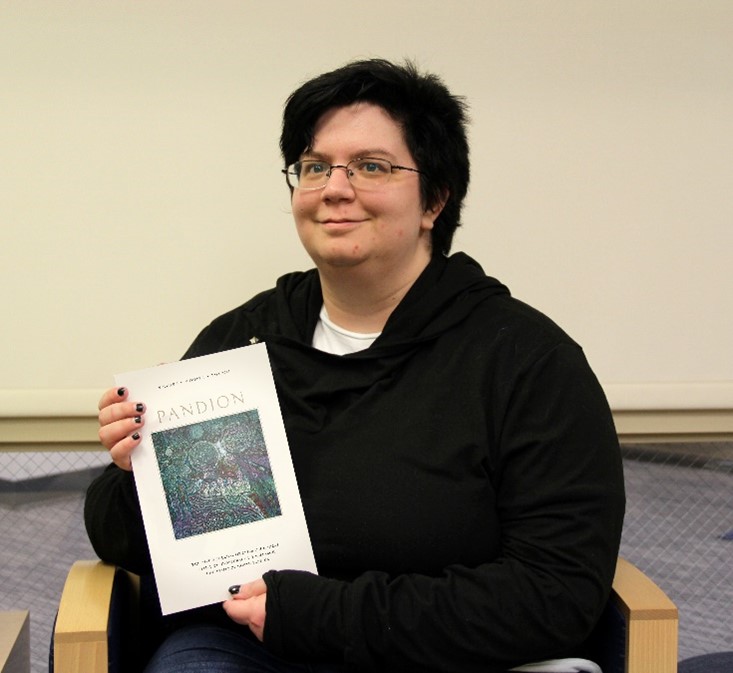 Adrian Ross is a junior double majoring in English and Philosophy. They worked with Dr. Jonathan Matheson in the Department of Philosophy and Religious Studies on a research project that investigated the extent to which we should consider an artist's intentions when interpreting a work. Although originally begun as a class project, Adrian worked with Dr. Matheson through numerous stages of revision to prepare an essay that stemmed from their attempt to reconcile the themes of a story perceived by Adrian as compared to the themes indicated by the original author. Adrian's essay not only won the outstanding student paper prize for Philosophy but is also set to be published in volume 4 of PANDION: The Osprey Journal of Research and Ideas. Dr. Matheson applauds Adrian's ability to accept constructive criticism and make revisions. During the research experience, Adrian enjoyed reading texts on a deeper level to discern the arguments within, seeing it like a puzzle. Adrian encourages others to "approach your education with not just a willingness to learn something new, but also to be open about being wrong about things. It's okay to be wrong and to learn from it."