oneColumn
Virtual Fieldwork: Using Virtual Reality (VR) in Anthropology
"Virtual Fieldwork" is a study that aims at assessing the effectiveness of virtual reality technology in teaching anthropology. The project considers VR as a potential complement to learning and preparing students for fieldwork, as it can stimulate strong emotional responses to sensorimotor immersion into real-life-like virtual settings. Students can interact with or practice active observation of cultural practices and phenomena to develop original research projects. 
This project will focus on 1) testing applicability of existing educational content and measuring learning outcomes of anthropology-related topics (e.g. Traveling While Black, VR for Good: We Live Here - Homelessness, Home After War, Nomads, etc.), and 2) developing new content for complementing and training for fieldwork methods in anthropology in a virtual setting (e.g. working with a DH student to collect original content using a Vuze 3D camera and collaborating on editing captured content using FinalCut Pro video editing software).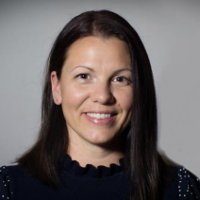 Faculty Project Leader
---
Dr. Jelena Brezjanović is a visiting instructor of Anthropology at the Department of Sociology, Anthropology and Social Work at the University of North Florida, where she teaches courses in Linguistic and Cultural Anthropology. The scope of her research includes studies in bilingual language patterns, migration, ethnoecology and conservation. Brezjanović serves as the Executive Coordinator for the International Society of Ethnobiology, contributing her expertise to help promote world-wide biological, cultural, and linguistic diversity, especially the conservation of the ecosystems and knowledge bases of indigenous communities.