oneColumn
UNF Ghost Tour
On the occasion of UNF's 50th anniversary, a "ghost tour" will be created by a group of UNF Honors students and Dr. Leslie Kaplan. The students are collecting a wide range of different kinds of "ghosts". At the end of the semester, they will share the best of what they find in the form of a self-guided cell-phone tour and/or a virtual tour accessible via computer, as well as a possible live event. "Ghosts" may be physical indicators of past functions of spaces on campus, like the old vault built for the Cashier's office that is now a supply closet in the Honors Community Room (affectionally known as the Chamber of Secrets), or the cantilevered architecture of the restaurant at the Student Union, evoking the old Boathouse restaurant that had a deck that extended over the lake. The group also seeks forgotten stories about events, activities, places, or people. Finally, they are investigating rumors of ghostly presences in the Crossings Q residence hall on campus. The project may evolve after the end of the semester as future groups of students continue to mine the rich history of the physical campus and the community.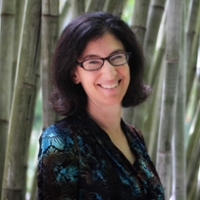 Faculty Project Leader
---
Dr. Leslie Kaplan holds a Ph.D. in Folklore and Folklife. She has had an interest in digital humanities since graduate school in the late 1990s when she worked on a project sharing text and images of Corinth, Greece through a web page. Since that time, she has continued an interest in exploring places using photographs, text, and maps, and has been using the National Collegiate Honors Council's signature Place as TextTM pedagogy in several of her classes. This project offered an opportunity to combine all those interests into a collaborative project with six Honors students.