oneColumn
The Civil War In St. Augustine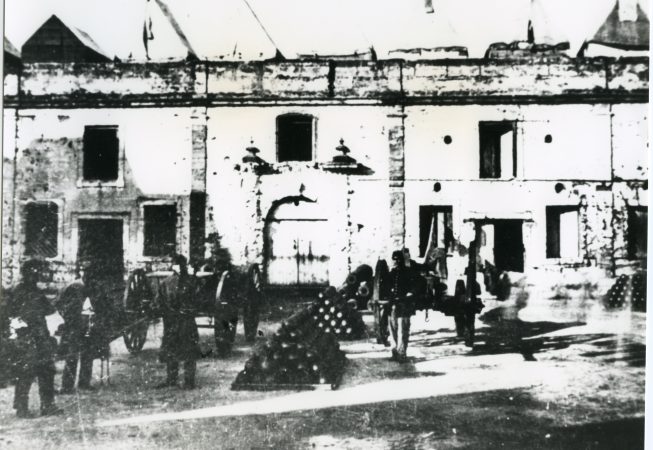 "The Civil War In St. Augustine" is a digital archive for students, scholars, and researchers. It incorporates letters, poems, images, and reports highlighting St. Augustine's time as both a Confederate and Union outpost. Documents used were authored by soldiers and civilians on both sides of the conflict. Of particular note are three different items detailing the March, 1862 Union occupation of the town, from three different vantage points.
Materials come from the St. Augustine Historical Society Research Library and each item's particular metadata describe its physical place in the library's manuscript collections. Brought together in Omeka, an open-source platform for publishing digital archives, all text items are transcribed and encoded using TEI-XML and full-text searchable through PdfText, an Omeka plugin. All items are additionally indexed using the Omeka plugin, Simple Pages, and browsable by subcategories: "person," "place," "year," and "regiment."
An additional aspect of the project is "Views of Civil War St. Augustine." An interactive map of the town during the war. Done through the Omeka plugin, Neatline, it shows public buildings, houses, and other points of interest important to the period. These include Fort Marion (Castillo de San Marcos), The Dummett House (currently the St. Francis Inn), The Markland House and others.
Actions against citizen dissent will be presented with Union arrest transcripts. St. Augustine resident Miss Christina Sanchez was detained for treason after a small Confederate flag was found attached to a birdcage in her house. The charges were later acquitted as the canary was found to be treasonous and not her.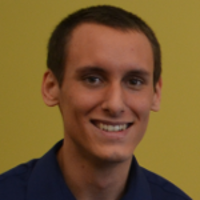 Project leader 
---
Chad Germany is a recent UNF graduate of history and sociology. His historical interests are in various periods of St. Augustine's long history. He's done research on William Bartram's interaction with ideas of the Enlightenment and Romanticism, and compiled a digital archive on the Civil War in St. Augustine. He has contributed to the DHI project, "Editing the Eartha M.M. White Archives," and plans to attend Florida State University for a master's in library science with a focus on archives.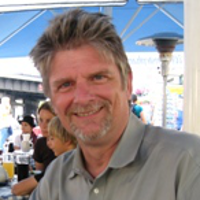 Faculty mentor
---
Dr. Charles Closmann is associate professor of History, chair of the History Department, and a member of the UNF Environmental Center Board. He earned his PhD in History at the University of Houston in 2002. He specializes in the history of modern Europe, the environmental history of Germany, and the environmental history of the United States. He is the editor of War and the Environment: Military Destruction in the Modern Age, published by Texas A&M University Press in 2009, and is the author of several other articles and chapters.
Related Presentations
Germany, Chad. "Digitizing St. Augustine's Civil War Years." Digital Project Showcase, UNF Digital Humanities Initiative, 2 Nov. 2016, University of North Florida.
Sources: Mason, B. (1863, April 24). A Report on St. Augustine [Letter to "Friend Frank"]. St. Augustine Historical Society Research Library, St. Augustine, Florida.