oneColumn
Remembering Brooklyn Forward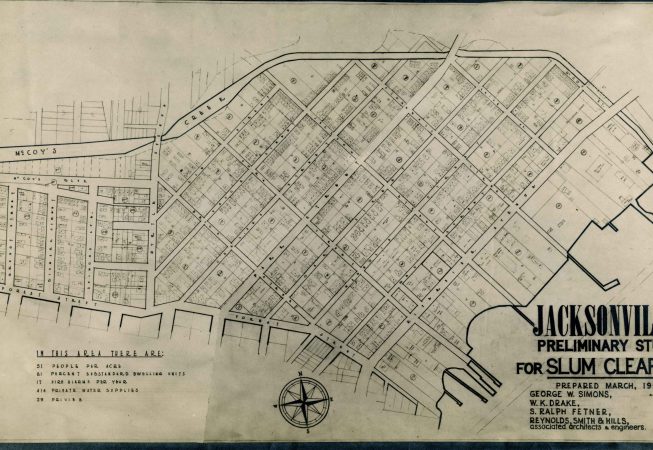 Many historic neighborhoods in Jacksonville are changing. Gradually, commerce is taking over neighborhoods that once had varied cultures – often without considering the needs of the surrounding population. One such place, the neighborhood of Brooklyn, located in Riverside, has been undergoing this change over the past decade. 
"Remembering Brooklyn Forward" is a user-centered digital archiving project that uses augmented reality (AR) to bring the history of the Brooklyn neighborhood in Jacksonville, Florida, to life. From the proposed slum clearance of the 1950's to the recent opening of Brooklyn Station, the area has a rich history that needs to be preserved. In doing so, this project can create an archive of varied viewpoints that encourages diverse thought with regards to the effects of gentrification, the needs of low-income individuals, and the demands of an ever-growing population.
Users who download the AR application will see overlays placed on many landmarks throughout the area that give greater context to the locations that surround them. Furthermore, these overlays can be used to provide links to various sites of interest. In time, users will also be able to upload their own experiences into the archive, creating a project that is, in practice, owned by the community.
Project Leader 
---
Christopher Baker is a senior pursuing his Bachelors of Arts in English. His goal is to pursue graduate study here at the University of North Florida while focusing on the field of Composition and Rhetoric.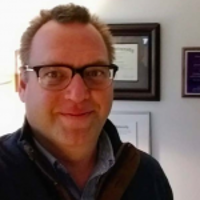 Faculty Advisor
---
Dr. James P. Beasley teaches courses in rhetorical theory, history, and research at the University of North Florida. His work has been published in College Composition and Communication, JGE: The Journal of General Education, Enculturation, and Rhetoric Review. His 2010 essay, "Demetrius, Deinotes, and Burkean Identification at the University of Chicago" won the Theresa J. Enos Award for the Best Essay of 2010 from Rhetoric Review. His book, Rhetoric at the University of Chicago, is forthcoming this year from Peter Lang Publishers.