oneColumn
Refreshing Museum Signage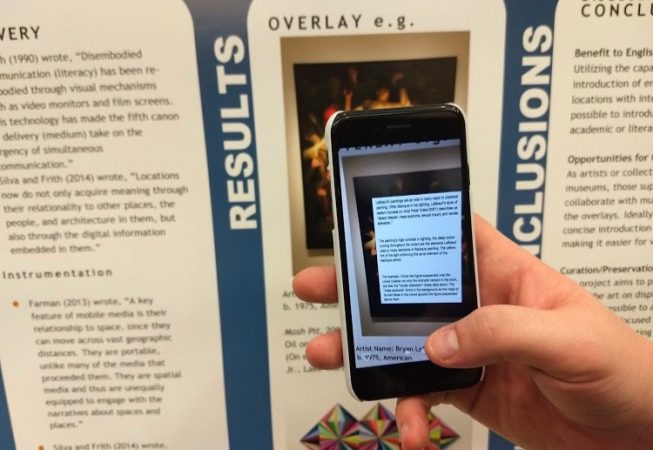 This project aims to refresh and adapt the current museum signage into the digital age, as well as addressing issues that are presented by current usage. Often, context that is important to understanding the art piece is lost in the four lines museum add next to the art. Using digital signage via the augmented reality (AR) app, HP Reveal, this project aims to create contextual overlays that can offer necessary contextual information for audience members who may not have otherwise sought outside information prior to viewing the art. With this project and the subsequent implementation of AR, an engaging environment will be created which refreshes signage within museums to not only be more educational, but also involve the audience in a more personal and unique way that will be more memorable due to their engagement. With AR the audience member never has to fully remove their focus from the art, instead the information will be placed directly over the art they are looking at, erasing the necessity for outside research. This project focuses primarily on the erasure of barriers to entry presented by present signage and techniques which are implored by museums. One of the issues this project is attempting to fix in the realm of AR itself is the difficulty in creating augmented reality overlays with the HP Reveal app for three-dimensional art such as statues, and art work such as the massive works of Monet that wouldn't fit into a single frame for the app to create a consistent overlay. As a this could become a problem in a museums that contain more modernistic art that embraces the use of 3D space, this project would move to fill these errors by the inclusion of areas marked on the floor for audiences to stand. While this seems counterintuitive to a project that works on refreshing museum signage, hopefully this will be a more engaging and captivating activity that focus on locomotive discovery, rather than visual.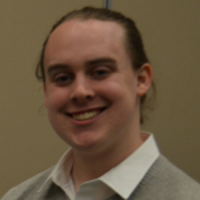 Project Leader: Leonardo Paley
---
I am an English and Film student at the University of North Florida. My preferred academic focuses are working to make English and film academia more inclusive of newer forms of media, as well as more modern works in both the literary and film world that are often viewed as "lesser." Many academic worlds create unnecessary barriers to entry, and I would like work towards removing these barriers or focus on ways to increase overall accessibility. Through this project and others, I intend to focus on de-stigmatizing the worlds of academia by concentrating on things such as getting rid of unnecessarily complicated rhetoric, making access to academic works more accessible, erasing barriers of the art world across mediums, particularly those in museums and film, and a general attention to socio-, economic, and perceived skill-level inclusion throughout academia, English, and film.