oneColumn
Electronic Dance Music Culture Communication Transition through Social Media in North America
The project aims to link the past modes of communication utilized by participants in electronic dance music (EDM) club cultures and subcultures to the current practice of using various social media platforms as a means of information conveyance about musicians, producers, DJs, events, and industry-related news. It will attempt to determine to what degree social media platforms influence electronic dance music culture (EDMC), the positive and negative effects social media have on EDMC, and whether the transition to digital communication modes is absolute. Finally, it will pose the question as to whether any further research on social media usage among EDM fans will be or has been performed since the recent media consensus that the mainstream EDM bubble has burst, and that North America is on the precipice of a post-mainstream EDM future.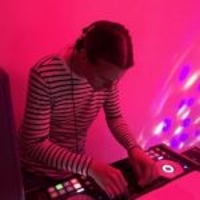 Project Leader 
---
Eden Shurman has been a fan of electronic dance music since 1990 and began DJing shortly thereafter, working their way from grade-school parties to nightclubs. Always a reader, Eden has amassed a library of some of the most highly- regarded texts on the general study and ethnomusicology of electronic dance music culture (EDMC). After spending many years working in the realm of federal tax law, they now strive to further their EDMC research by spending more time in the field, and eventually getting published.
Faculty Mentor
---
Dr. Margaret C. Stewart is assistant professor in the UNF School of Communication. She teaches a wide range of courses including Public Speaking, Interpersonal Communication, Small Group Communication, Mass Media, and specialized courses in social media. Her research in the area of social media and emerging communication technologies mainly focuses on military-affiliated and sports-athlete populations. To date, she has published academic research manuscripts in Communication Reports, The Journal of Technologies in Society, The Journal of Communications Media, and Computers in Human Behavior.