oneColumn
Digitally Mapping the Letters of Dr. Ansel Brooks Smith
This project uses Geographic Information Systems (GIS) to create a digital map based on the spatial and non-spatial information included in the letters of Dr. Ansel Brooks Smith, an American doctor who was stationed in France and Germany towards the end World War I. This map will include indicators of all of the locations extracted from his letters (1917–1919), which are held in Special Collections and Archives of the Thomas G. Carpenter Library. Brooks was ??. The project will incorporate images of the archival materials, as well as links to the corresponding documents on the UNF Digital Commons website, where users can read Dr. Smith's letters themselves, allowing for a more immersive experience of this piece of history.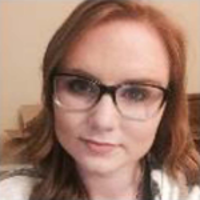 Project leader
---
 Joleen Stahl is a senior at UNF majoring in English and minoring in Digital Humanities. She is from Walla Walla, Washington, and relocated to Jacksonville in August 2013 when her husband was stationed at NAS JAX. The involvement of her husband in the military, as well as of many other friends and family members, first inspired her to learn more about the military history that is featured in this digital mapping project. After graduation, she plans to pursue a master's degree in Digital Humanities and possibly Library and Information Science as well.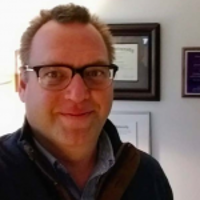 Faculty mentor 
---
Dr. James P. Beasley teaches courses in rhetorical theory, history, and research at the University of North Florida. His work has been published in College Composition and Communication, JGE: The Journal of General Education, Enculturation, and Rhetoric Review. His 2010 essay, "Demetrius, Deinotes, and Burkean Identification at the University of Chicago" won the Theresa J. Enos Award for the Best Essay of 2010 from Rhetoric Review. His book, Rhetoric at the University of Chicago, is forthcoming this year from Peter Lang Publishers.