University Police Department
oneColumn
Chief Francis J. "Frank" Mackesy, Director of Police & Public Safety
Chief Mackesy began his law enforcement career with the Jacksonville Sheriff's Office (JSO) in 1979. He retired from the JSO in 2011 after 32 years of service, achieving the rank of Undersheriff. His responsibilities included overseeing the day-to-day activities of five (5) departments comprising just over 3000 employees and a $350,000,000.00 budget. He acted as a liaison to the Mayor's Office, City Council, Federal and State Legislators and numerous agency heads throughout the region. Additionally, he helped plan and coordinate security for Super Bowl XXXIX, which was held in Jacksonville in 2005.
Upon his retirement he was employed by Florida State College at Jacksonville. As the Director of Emergency & Security Training he provided client outreach, facilities operation, customer management, and non-credit curriculum development for a high technology center specializing in police training and other public safety related areas. In this role he was one of the lead instructors charged with providing on-site training to the United States Secret Service.
He holds a Bachelor's Degree and a Master's Degree in Business Administration from the University of North Florida. Chief Mackesy was privileged to be made an honorary member of Beta Gamma Sigma Honor Society, UNF Chapter, April 2003, and to be recognized as the UNF outstanding Alumnus, Coggin College of Business, 2004, and as a Distinguished Business Leader, UNF Coggin College of Business, 2011. Chief Mackesy is also a graduate of the FBI National Academy (190th Session).
"As an alumnus of the University of North Florida, I can think of no greater honor than teaming with the men and women of the University Police Department, students, faculty and staff in continuing the tradition of excellence required as a member of the Osprey family in the delivery of police services to the College community".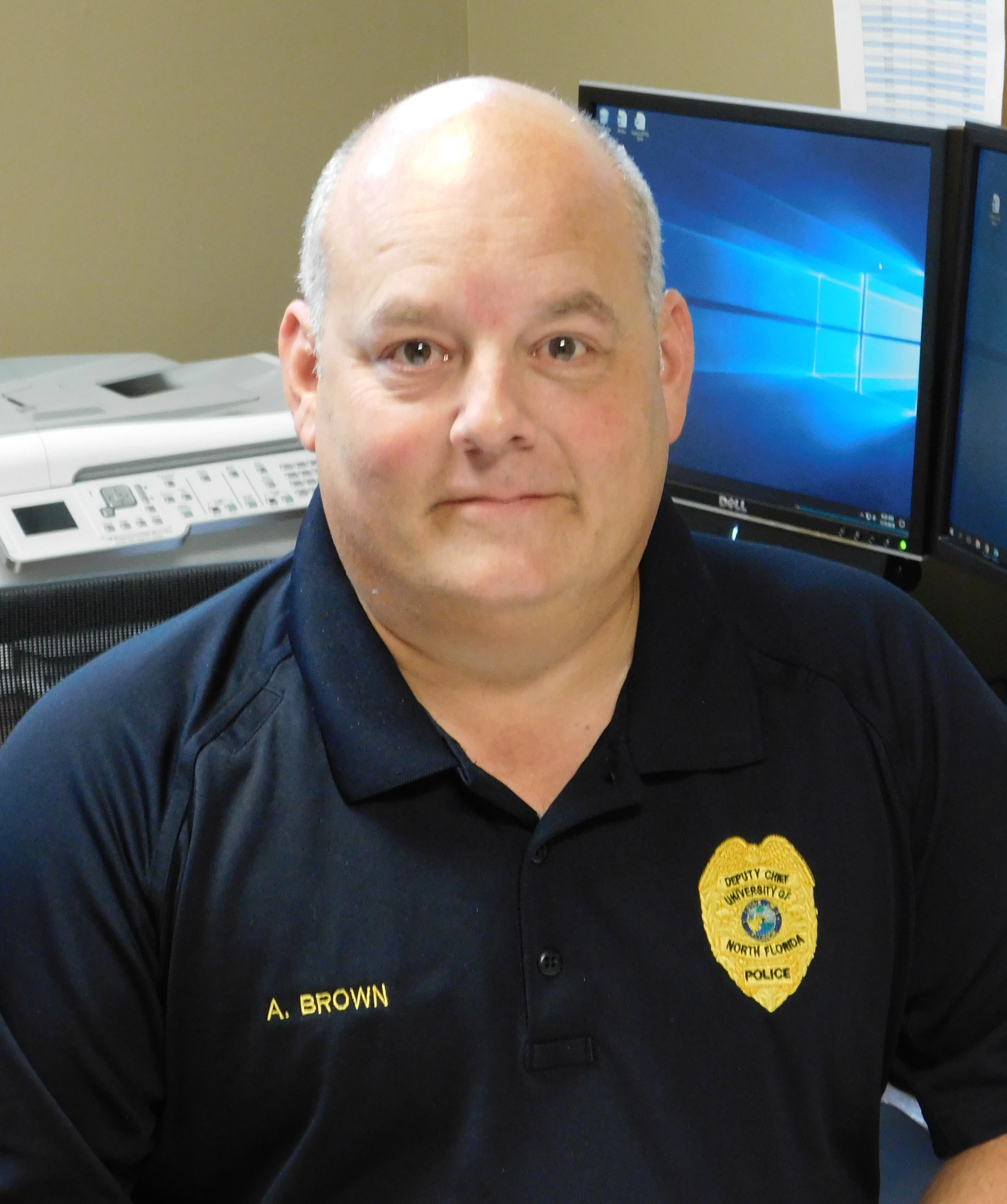 Deputy Chief Adam Brown, Associate Director of Police & Public Safety
After serving honorably in the United States Army and Florida Army National Guard, Deputy Chief Brown began his law enforcement career as a reserve deputy sheriff with the Clay County Sheriff's Office in 1988. He began his career with the Jacksonville Sheriff's Office (JSO) in 1990 and retired in 2017 after 27 years of service. During his JSO career, Deputy Chief Brown worked his way through the ranks and eventually achieved the rank of Department Director. Among other assignments, Deputy Chief Brown served as the Sergeant of the Economic Crimes Unit and the Zone 5 Task Force, the Administrative Lieutenant in Patrol East/ Zone 1, the Assistant Chief of Central Records, the Chief of Patrol East, the Chief of Detectives, and the Director of Police Services.
Deputy Chief Brown earned a Bachelor of Science Degree in Workforce Education and Development from Southern Illinois University in 2002 and a Master of Public Administration Degree from Barry University in 2017.
Lieutenant Kathleen Halstead, Special Operations Lieutenant
Lieutenant Halstead was born and raised in Miami, Florida. After graduating from Miami Killian Sr. High she enlisted into the United States Air Force and served for a total of ten years active duty and reserve.
Lt. Halstead began her law enforcement career at the Broward Sheriff's Office in 1995. In 2002 she and her family moved to Jacksonville and soon afterwards joined UPD as a patrol officer. Since then Lt. Halstead has worked as a Resident Life Officer, Detective, Accreditation Manager, and Patrol Shift Supervisor. During this time, she has earned an Associate's Degree in Criminal Justice and is currently working on a Bachelor's in Public Safety Management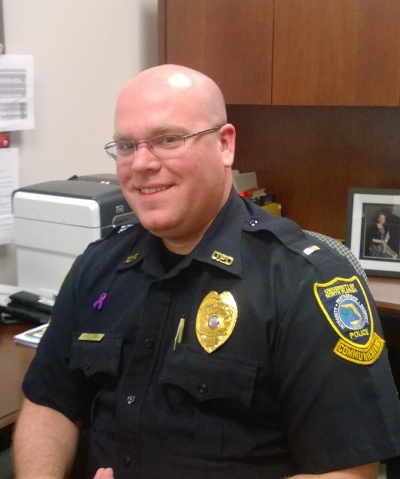 Lieutenant Matthew L. "Matt" Taylor, Communications Lieutenant
Lieutenant Matt Taylor is a native of Jacksonville, FL. He graduated from Douglas Anderson School of the Arts, has completed coursework at UNF and has received training from the Institute of Police Technology and Management (IPTM), the Florida Department of Law Enforcement (FDLE), and the University of North Florida's Division of Continuing Education.
Lieutenant Taylor has worked at UNF in different capacities since 2000, joining the police department in 2007. In October 2013 he was appointed Communications Manager. In this role, he oversees all Police Communication Operators, information systems and departmental communication.