Tom Goldner
oneColumn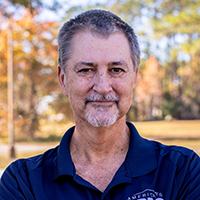 Title: Beyond Business Hours Consultant
Specialties: Job costing, buy/sell business, exit strategy, manufacturing, project management, supply chain, commercial construction industry, and lean operations
Office Location: Virtual
Tom Goldner is a business consultant with the Florida Small Business Development Center at the University of North Florida (UNF). Tom is a member of the Beyond Business Hours Consulting team and works with clients virtually during regular work hours or at night and on weekends in order to meet the busy schedules of small business owner clients. 
Tom earned a Bachelor's degree in Industrial Engineering from North Carolina State University and a Master's in Business Administration from Campbell University before working the first 25 years of his career for large manufacturing companies in roles in Engineering and Operations Management. After a successful corporate career, Tom and two partners set out to find an ongoing business to purchase and grow. After much research, they purchased a Mechanical Contracting company that focused on Industrial and Government customers. Tom lead this company in the role of president for seven years by doubling sales and significantly improving profits. He and his partners then sold the company.  
Tom has developed a good general knowledge of all phases of business growth and development during his career, and he has worked with clients from the start-up phase thru maturity and to the establishment of an exit strategy and sale of their business. 
Tom has worked with the SBDC at UNF for three years in a part-time role. His career has moved him to many states prior to settling in Ocala Florida in 2005. Tom is married with three grown children, and he enjoys fishing, golfing, and spending time with his family. 
Consultant Spotlight