Nancy Boyle
oneColumn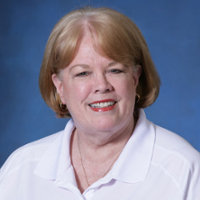 Title: Assistant Director, Beyond Business Hours Consulting
Specialties: Nonprofit startup, networking, marketing, and strategic management
Office location: Jacksonville UNF
Nancy Boyle serves as director of the Small Business Resource Network (SBRN), is a consultant for the Florida Small Business Development Center (FSBDC) at the University of North Florida (UNF), and supervisor of the FSBDC's Beyond Business Hours Consulting program and Research Team. She joined the FSBDC in May of 1992.
As a consultant with the FSBDC, Nancy works with clients to start and grow their businesses. She is a generalist in business operations with a specialty in working with new nonprofit organizations.
As director of the Small Business Resource Network, Nancy provides a free resource and referral service for small business owners needing operating assistance and promotes the SBRN to the business community.
In addition, she was an adjunct professor with the UNF Coggin College of Business teaching classes in Organizational Behavior, Administrative Management, Organizational Theory, and International Management from fall 2003 through spring 2019. Nancy has also taught various management classes at the University of Phoenix in Jacksonville.
From May 1993 to May 2015, Nancy was the producer and host of "Speaking of Business," a local cable television show devoted to discussing topics relevant to operating a small business. Nancy's background is in sales and marketing. Prior to joining the FSBDC at UNF, she held positions at the Jacksonville Chamber of Commerce, Community Hospice, Junior Achievement, and has been involved with companies in a variety of industries, including the travel and office equipment industries.
Consultant Spotlight