Provost Welcome
oneColumn
It is an honor to serve as Provost and Vice President of Academic and Student Affairs at the University of North Florida.  I cannot overstate the sense of responsibility I feel in assuming this role as academic leader.
I have been a part of the UNF community for more than twenty years. From my earliest days as an adjunct instructor to professor in Special Education, and then various administrative roles over time including chairperson, dean of Undergraduate Studies, and Associate Vice President for Faculty Development, I am privileged to be among faculty colleagues with a rich depth of knowledge and experience committed to the mission and goals of the University. UNF's six colleges are peopled with innovative faculty, many engaged in cutting edge research and creative activities. There is an institutional tradition and commitment to supporting faculty success, pedagogical excellence, and ongoing professional development.
UNF enrolls talented students, many entering as first-generation with diverse backgrounds. Student engagement in the learning process and academic achievement remain our shared priorities. Talented, experienced staff in our divisions, units, and centers have developed programs and collaborative relationships with local partners which help expand our campus borders to contribute to and benefit our external community.
As Provost, I am committed to the success and well-being of our students, faculty, and staff, and to the steady growth of UNF as an institution within a strong state university system. It is the vibrant relationships among interconnected groups of people, and our deep commitment to teaching excellence and scholarship, that make us … Uniquely UNF.
Sincerely,

Karen B. Patterson, PhD
Provost and Vice President of Academic and Student Affairs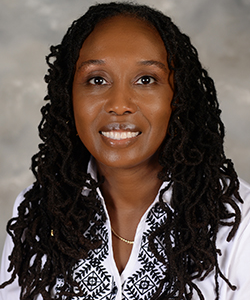 Karen B. Patterson, Ph.D.
Provost and Vice President for Academic and Student Affairs