COEHS professor honored with 2023 distinguished teacher educator award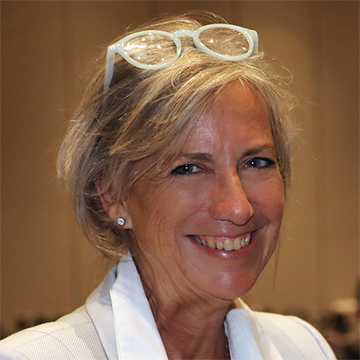 Dr. Diane Yendol-Hoppey, UNF College of Education and Human Services professor, has been awarded the prestigious Hans C. Olsen Distinguished Teacher Educator Award at this year's Association of Teacher Educators (ATE) Conference.
The Hans C. Olsen Award for the Distinguished Teacher Educator was established by the ATE to select and honor those individuals who embody all seven of the ATE Teacher Educator Standards and those whose contributions to the preparation of teachers are worthy of special recognition.
Prior to her current role as professor, Yendol-Hoppey served as dean of UNF's College of Education for six years. She also formerly worked as faculty at the University of Florida, faculty and director of the Benedum Center at West Virginia University, and as associate dean, chair and faculty at the University of South Florida.
She has served in a variety of leadership positions and engaged in extensive collaboration with school districts, corporate and non-profit partners interested in improving teaching and learning. Her work has united practitioners and university faculty to create and sustain nationally recognized school-university partnerships. Yendol-Hoppey's research specifically focuses on facilitating teacher learning through partnerships, enhanced job-embedded professional learning, field-based teacher education and teacher leadership.
Yendol-Hoppey is currently the associate editor of the Journal of Teacher Education. She has authored or co-authored 60 refereed journal articles, 16 book chapters and 12 books. Her work has appeared in such journals as "Teachers College Record," "Educational Researcher" and "Journal of Teacher Education."
She was the co-founder and facilitator of the Clinical Fellows' Program and an active member of the Association of Teacher Educators for over 20 years, serving on a variety of committees, commissions and SIGs. In addition, Yendol-Hoppey has made scores of invited and refereed presentations at the local, state, national and international levels and has garnered more than $15M dollars in external funding to advance her work as a teacher educator and that of her institutions.
Categories
Recent Articles