Media Relations
oneColumn
The University of North Florida is a nationally ranked university offering a student-centered educational experience within its six colleges of distinction and flagship programs that continue to gain national awareness and attention in addition to our impressive academic subject offerings.
The Office of Media Relations within UNF Marketing & Communications is committed to distributing University news, assisting reporters with information and providing faculty experts. UNF has numerous faculty members, researchers and professional staff who are thought leaders and experts on a wide variety of important topics and regularly appear in local, regional and national news.
Journalists looking for UNF experts or information should contact the Media Relations team to assist with your needs.
UNF Communication Platforms
The Media Relations Team tells the story of the University through various communication platforms.
Mary Kelli Palka
Strategic Communications Director
(904) 620-2102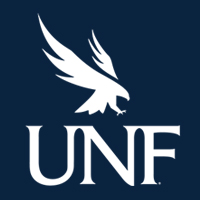 Visiting UNF's campus and scheduling interviews:
Members of the media are asked to contact the Media Relations team prior to filming on campus or to coordinate media interviews with experts. Parking passes are required on campus and must be arranged through the Media Relations team prior to an onsite visit.
Other Resources
Submitting a story idea:
Have interesting news and/or information to share? Email the Media Relations team at communications@unf.edu. If the news is about a specific event, be sure to include the date, time and location.