New UNF research published on graffiti, poetry and language development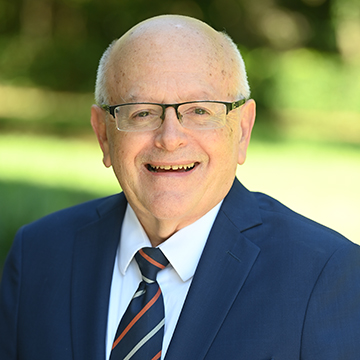 Dr. Nile Stanley, associate professor of literacy and arts education at the University of North Florida, co-authored a recently published study on local curated graffiti poetry exhibits and the profound impact of inclusive community art.
This project highlighted the impact of therapeutic art and poetry exhibitions to help incarcerated youth recognize and overcome circumstances that limit their successful participation in society.
Stanley co-authored the paper with Laurel Stanley of Grand Canyon University and Steffani Fletcher of Hope at Hand, Inc., an urban nonprofit organization who led the project. They also partnered with the Museum of Contemporary Art (MOCA) Jacksonville, a cultural institute of UNF.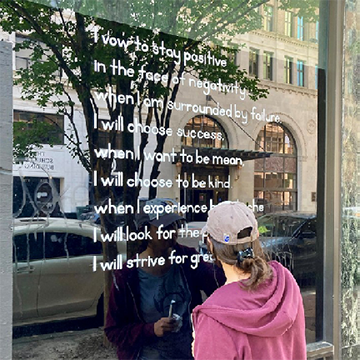 An example of one of the study's workshops was a poetry walk, which included performances and exhibits by at-risk youth displayed around local areas including the Jacksonville International Airport, construction sites and storefronts. The experience allowed the students to reflect on public art, perform poetry expressively and create exhibits in large public spaces.
The article reviews similar international art exhibitions that re-envision the ways museums can support more community engagement and inclusive language learning. This holistic intervention framework integrates poetry, museum best practices and the arts for bridging and empowering lives. It fills a critical void in knowledge and practice between the arts, museum studies, public health and citizenship, by considering place-based research in creating a more kind and inclusive society with the arts.
Read "Maximizing use of Poetry and Art in Public Spaces for Promoting Language Development" in the Babylonia Journal of Language Education.
Stanley will present a workshop, "How to Perform Poetry Like a Rock Star" at the upcoming James Weldon Johnson Young Writers Conference and Contest from June 14 to June 17 at the Jacksonville Public Library. Learn more about the workshop on the Jacksonville Public Library webpage.
Categories
Recent Articles