UNF and FBI to host free Cyber Security Symposium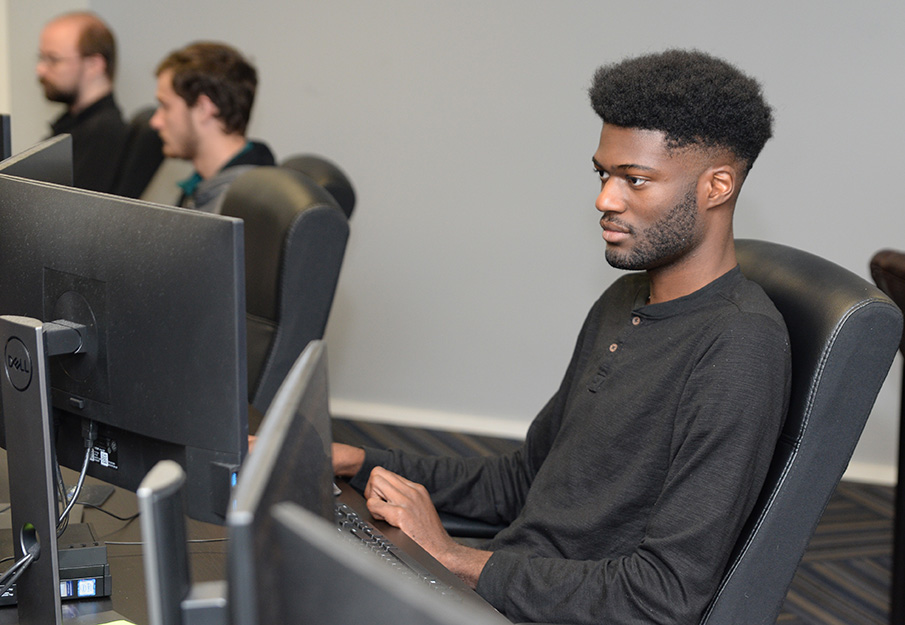 In recognition of National Cyber Security Awareness Month, the UNF Information Technology Services (ITS) Security Team, in partnership with the Federal Bureau of Investigation (FBI), will host the eighth annual Cyber Security Symposium on Monday, Oct. 18, at UNF's Adam W. Herbert University Center.
Attend the free day-long symposium in-person or virtually to learn timely and relevant cybersecurity information for the Jacksonville community featuring presentations from both local and national cybersecurity experts.
Workshops are as follows:
Ransomware - Presented by the FBI Jacksonville Cyber Squad and the DHS Cybersecurity and Infrastructure Agency (CISA)

Special agents will provide guidance to prevent disruptions, and methods for reporting potential intrusions to law enforcement.

Virtual Assets - Presented by FBI HQ Money Laundering, Forfeiture and Bank Fraud Unit – Virtual Currency Response Team

Representatives of the FBI's Virtual Currency Response Team will reveal how virtual currencies are being used by criminals, and how not to fall prey to scams.

SIM Swapping - Presented by FBI Jacksonville Cyber Squad

Learn how criminals are convincing phone service providers to provide them with access to victim's accounts, and the steps you can take to protect your own virtual currency investments.

Common Scams and Schemes - Presented by FBI Jacksonville Office of Private Sector

Learn about identity theft, business email compromise, investment schemes, disaster fraud, romance scams and more. 

Counterintelligence - Presented by FBI Jacksonville Counterintelligence Squad

As the lead agency for exposing, preventing, and investigating intelligence activities on U.S. soil, hear how the FBI Counterintelligence Division is combating counterintelligence threats.

Be Smart with Your Kinds' Smartphone - Presented by FBI Jacksonville Crimes Against Children Squad

Special agents who investigate crimes against children will demonstrate how online applications have been used in sextortion and other child exploitation cases in the Jacksonville area, and provide guidance to protect other children from being victimized. Parents and educators are encouraged to attend, but the content of this presentation is not appropriate for youth.

Cybersecurity Workforce - Presented by Lori Sparks, Deputy CISO at Federal Aviation Administration, Washington DC

This presentation will identify some of the challenges and opportunities in developing, hiring and retaining cybersecurity professionals.
The event will allow a limited number of in-person attendees in addition to the virtual platform. 
In addition to the symposium, UNF ITS will provide education to the UNF community on a different security topic each week during October:
Categories
Recent Articles