UNF Sport Management Program receives COSMA Hall of Fame awards
The University of North Florida's Bachelor of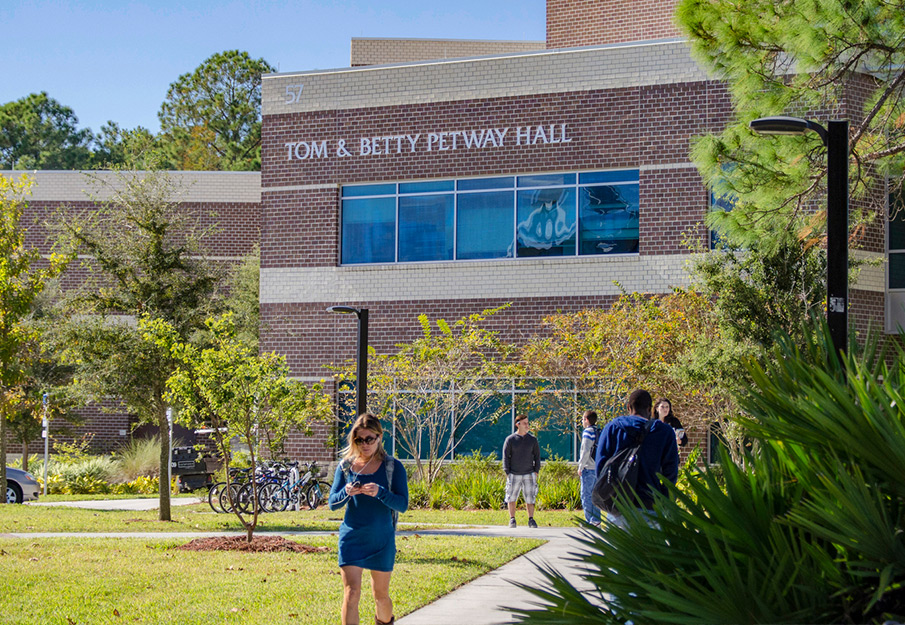 Science in Sport Management program recently received awards at the Commission on Sport Management Accreditation (COSMA) Virtual Conference.
The Sport Management program received the Hall of Fame "Biz Connectors Award" in recognition of innovative partnerships within the sport industry that mutually benefit both students and sport industry partners.
Two new initiatives were the focus of the award, UNF's new Sport Data Analytics (SDA) Lab and the Sport Management Executives in Residence (EIR) Program, which have been designed with input from industry professionals to add skills that will better prepare graduates for the workforce. The SDA Lab was created to supply students with the data skills and strengths that companies are seeking in entry-level candidates. The EIR program brings the real-world relevancy of working industry professionals with information on recent field developments into the classroom.
Dr. Jennifer Kane, UNF associate dean and chair of COSMA's Board of Directors, also received the Hall of Fame "Task Master" award and five UNF students were inducted into Chi Sigma Mu, COSMA's Student Honor Society.
"These notable accolades brought high visibility to UNF's sport management program this year," said Kane. "UNF now boasts three Hall of Fame inductees since the inception of this recognition. I am proud to share these honors with my colleague Dr. Newton Jackson, UNF sport management professor, who was inducted as a Master Professor in 2019."
UNF's COSMA accreditation recognizes the sport management program for producing graduates ready to serve the fast-paced and growing sports industry across the country. UNF's program is recognized as providing an academic foundation in sports management for application in a variety of sports settings and for the valuable employment training students receive though practicum and internship experiences in settings including college recreation or athletic programs, community recreation agencies, sport organizations or business, sport facilities, and professional sports teams.
Categories
Recent Articles