UNF professor honored with Outstanding Advocate Award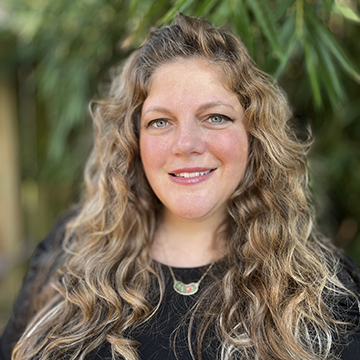 Dr. Angela Mann, UNF associate professor of psychology, was recently awarded the National Association of School Psychologists' (NASP) 2023 Government and Professional Relations Outstanding Advocate Award.
The Outstanding Advocate Award recognizes individuals who have worked to make systemic changes in policies that govern the provision of education and mental health services at the state or local level, as well as work to support the NASP mission and its goals. Awardees have so distinguished themselves by this service that clear evidence of improvement of education and services for children can be readily documented. 
Mann is the past president and current public policy and professional relations co-chair of the Florida Association of School Psychologists. Her advocacy efforts have always emphasized equity and social justice. She has collaborated with the American Civil Liberties Union to adequately fund and employ school-based mental health (SBMH) providers and examine the broad impacts of police in schools and worked to address the critical shortages of SBMH providers in Florida as well as other social justice and equity efforts.
Mann is credentialed as a school psychologist, behavior analyst and licensed psychologist. This varied training makes her uniquely qualified to comprehensively address the academic, social, emotional and behavioral needs of youth. She has trained at the Kennedy Krieger Institute at John's Hopkins Medicine supporting children with disruptive behavior disorders as well as the Rothman Institute at All Children's Hospital Johns Hopkins Medicine supporting youth with obsessive compulsive disorder and other disorders of the anxiety spectrum.
Dr. Mann's lab, The Social Justice in Schools Lab, investigates social justice issues in schools, community inclusion, and access to services for neurodiverse youth and their families.
Categories
Recent Articles