Advance business leadership and skills with UNF's Coggin College graduate programs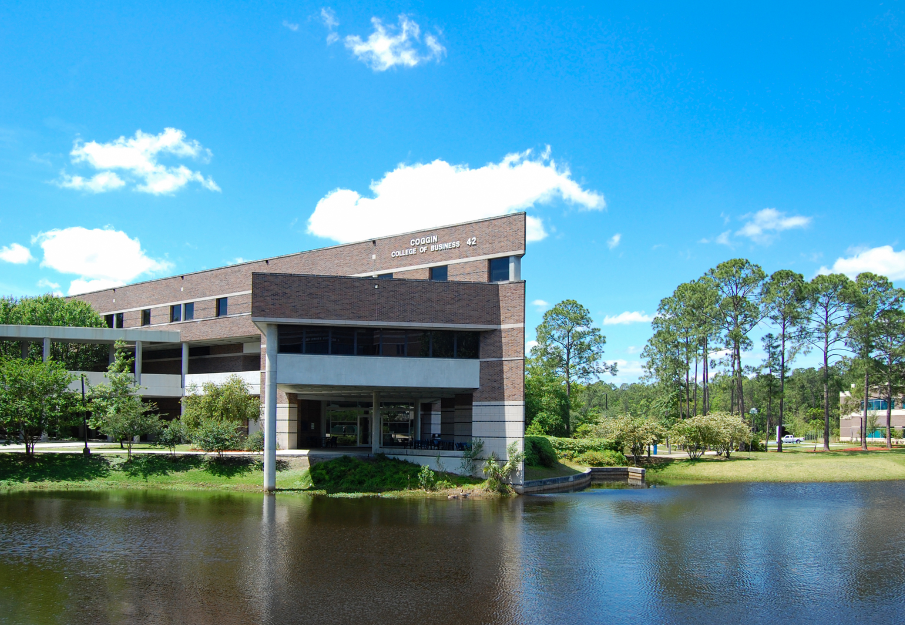 The University of North Florida's Coggin Graduate and Executive Programs (CGEP) is expanding focus on their graduate program offerings with new degrees and courses aimed to empower the business leaders of the future.  
Given the changes in the business landscape, a graduate business degree is valuable in developing the skills organizations are looking for, and essential for some career opportunities. Students can re-skill or up-skill and have a competitive advantage in the job market, internally or though career moves. Entry-level graduates make at least $20,000 more than an undergraduate in today's workforce.   
Recognized by the Princeton Review as a Best Business School for the past 14 years, CGEP offers a portfolio of 6 graduate master programs in Accountancy, Management,   Business Administration, Business Analytics and Logistics & Supply Chain Management, as well as 2 graduate certificates in E-Business and Business Analytics. These programs boast a wide range of students who are at different places in their career journey.  
CGEP has established relationships and connections with businesses in Jacksonville bringing company mentors and their real-world expertise into the classroom. Jacksonville and Northeast Florida consistently rank among the best locations for businesses, with many companies relocating or expanding their operations to the area as they can tap into the skilled labor market.  
The Coggin College of Business is AACSB accredited, with world-renowned faculty. Designed to meet current industry trends, CGEP graduate programs offer flexible formats and pacing options to help meet any student's schedule. Courses are offered online and in-person at the UNF campus and the CGEP Downtown location. We offer deferred payment options for employers who offer tuition reimbursement, express applications and tuition discounts for recent alumni, and test score waivers with certain criteria.  
The CGEP alumni network spans globally and has a strong foothold regionally, fostering opportunities to connect at networking events with students, alumni and eager employers to meet our grads.  
Learn more about CGEP graduate programs.
Categories
Recent Articles