Princeton Review names UNF's Coggin College among the 2021 'Best Business Schools'
The University of North Florida's Coggin College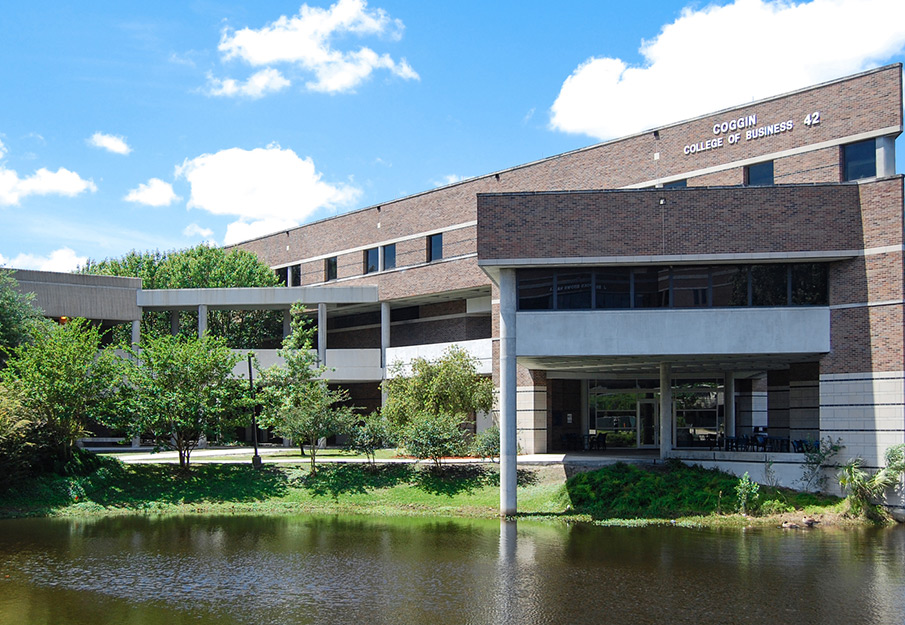 of Business has been named among the Best Business Schools for 2021 by The Princeton Review. For the 14th consecutive year, UNF's Coggin College of Business is one of the nation's most outstanding schools to receive a business degree.
 
UNF is recognized in the best on-campus MBA list, based on a combination of factors including
surveys of institutional administrators and nearly 24,000 students enrolled in MBA programs at 
369 schools in the nation. The survey data focused on career outcomes, admissions selectivity, academic rigor and other criteria.
UNF was also honored as a "Best in the Southeast" by Princeton Review in the "2021 Best Colleges: Region by Region" feature. This list features 655 colleges in five zones, Northeast, Southeast, Midwest, West, and International (outside of the United States), that are considered academically outstanding and well-worth consideration among college searches.
"This ranking confirms that Coggin College graduate students are among the nation's best," said Dr. Richard Buttimer, Coggin College of Business dean. "Our MBA program produces preeminent graduates with the managerial talent and professional expertise to power the economic growth and business development in Jacksonville, the Northeast Florida region and beyond. The community should take immense pride in the success and accomplishments of our MBA students and alumni."
With more than 3,800 students, the Coggin College of Business's mission is to educate and develop business professionals through rigorous, relevant and accredited degree programs offered by faculty devoted to student learning and engaged in cutting-edge research. Since 1976, the Coggin College of Business has been accredited by the Association to Advance Collegiate Schools of Business, the world leader in accreditation for business education. Only one in five business schools are awarded the accreditation, which honors the best programs in the world.
 
The Princeton Review is a leading tutoring, test prep and college admission services company that helps millions of college/graduate school bound students achieve their education and career goals through online and in-person courses.