Master of Science
oneColumn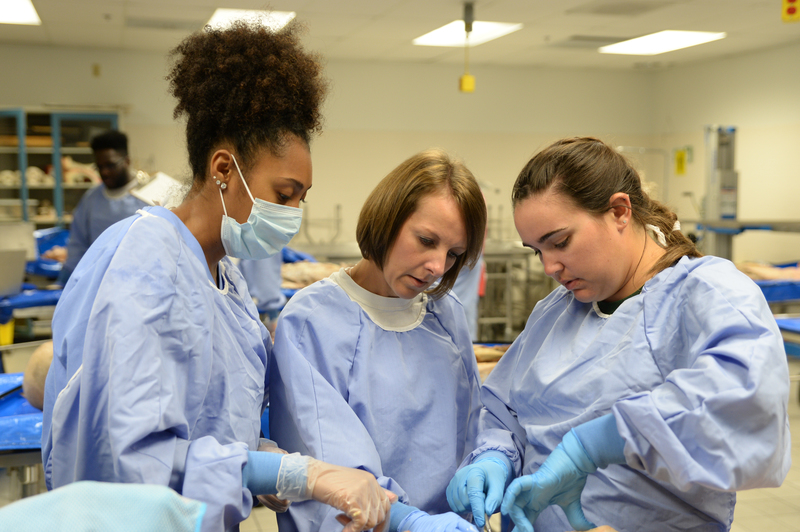 The Department of Clinical & Applied Movement Sciences (CAMS) offers a Master of Science in Athletic Training (MSAT). This degree program offers a challenging pathway for post-baccalaureate students to pursue a career in the prevention, evaluation, treatment, and rehabilitation of injuries and conditions among patients and athletes. The MSAT program will prepare students for the Board of Certification Examination to become a Certified Athletic Trainer. The UNF MSAT program provides students the opportunity to gain valuable clinical experience in a variety of settings, including secondary school, college/university, professional, clinic, and industrial. 
In 2018, the Professional Athletic Training Program was awarded accreditation through 2028-2029 from the Commission on Accreditation of Athletic Training Education (CAATE) by meeting all Standards for Professional Athletic Training Education.
Application Deadlines
Summer Term . . . . . . . . April 1
Admits for the summer term only. Courses will begin in the summer B term which is typically in June. 
Admission Requirements
For admission requirements and information on how to apply, please visit
Contact the Program Director 
Director, Athletic Training Program
Professor
Department of Clinical & Applied Movement Sciences
Phone: (904) 620-1563
Fax: (904) 620-2848
Email: m.boling@unf.edu