Asparagus densiflora var. meyeri - Foxtail fern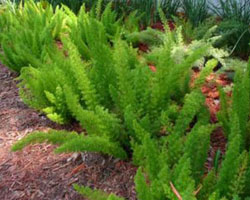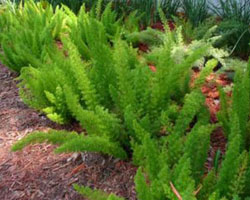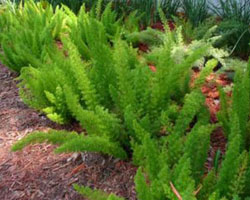 Family Asparagaceae
Description:
Foxtail fern is an asparagus, not a true fern. Over 100 species of asparagus are native to Europe, Africa and Asia. The genus includes the edible asparagus. The foxtail fern is native to southern Africa. It makes a clump eighteen to twenty-four inches tall. Small leaves make a dense cylinder of foliage on upright and arching stems. Small white flowers are produced among the leaves on mature plants.
Location:
See plants on the west side of building 1.
Size:
Herbaceous plant to twelve to eighteen inches tall.
Care Instructions:
Light: full sun to part shade
Water: drought tolerant once established
Soil: well-drained, wide pH tolerance, no special requirements
In Jacksonville, the foxtail fern makes a hardy small specimen that can be grouped as a groundcover. Despite its delicate appearance, this is a rugged landscape plant that thrives in well-drained sites.