Marie Myszkier
oneColumn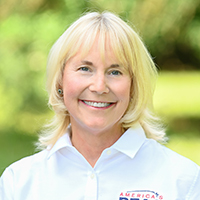 Title: Government Contracting Specialist
Specialties: Business certification, government contracting, market research, strategic planning, supply chain, process, and project management
Office location: Jacksonville UNF
Marie Myszkier is the Procurement Technical Assistance Center (PTAC) Procurement Specialist with the University of North Florida located in Jacksonville. Marie works with Florida companies who are interested in pursuing federal, state, county, and local government business. Her 15+ years of government experience encompasses the Department of Energy (DOE), M&O contractors, civilian agencies, and all facets of business operations.
Marie has specific experience in supporting all business classifications; large corporations and small businesses with additional experience in socioeconomic subcategories; SDB/8(a)/MBE, HUBZone, WOSB/EDWOSB, VOSB/SDVOSB, and Alaskan Native Corporations/Tribal Enterprises.
Prior to joining the Procurement Technical Assistance Center with the University of North Florida, she was the Lead Supplier Diversity Advocate within the Supply Chain Risk Management & Supplier Diversity Department at Sandia National Laboratories. Her previous rotations within the Laboratories included Small Business Advocate, Program Manager for SBIR/STTR programs, and Financial Lead for the Material Protection, Control & Account (MPC&A) program within the International Security Program.
Marie's corporate business experience includes work as Project Manager in the Cash Processes / Revenue Accounting group at Gap, Inc., Project Manager in the Shared Services Center at Honeywell, Inc., and Financial Analyst at Chrysler Corporation.
Marie earned her Master of Business Administration degree from the University of Detroit; studied abroad at Oxford University and in Volterra, Italy. She obtained her Bachelor of Arts degree from Central Michigan University and has received certifications in Supplier Diversity (CSDP) from the Alliance of Supplier Diversity Professionals; and in Project Management (GWCPM) from George Washington University.
Consultant Spotlight