Courtney Kusmierski
oneColumn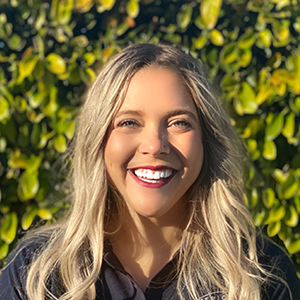 Title: Beyond Business Hours Consultant
Specialties: Online presence, digital and traditional marketing, QuickBooks, and business planning
Office Location: Virtual
Courtney Kusmierski is a business consultant with the Small Business Development Center (SBDC) at the University of North Florida (UNF). With a Bachelor of Science in Business Administration, specializing in marketing and management, Courtney began her career in Omaha, Nebraska. She quickly rose to the position of Chief of Operations in a successful small business, where she honed her skills in business start-ups, social media marketing, QuickBooks software, system improvement, and operations management. 
During her tenure as COO, Courtney played a pivotal role in the growth and expansion of the company. She successfully opened a second location, entered new markets, and implemented innovative systems to optimize business operations. Eventually, Courtney assisted in the sale of the company, leveraging her expertise to ensure a smooth transition. 
Motivated by her passion for assisting small business owners, Courtney joined the SBDC at UNF. In her role as a generalist consultant for our Beyond Business Hours Consulting Program, she applies her comprehensive understanding of the challenges faced by small and emerging businesses to provide tailored solutions. Whether it's workflow design, team building, or process improvement, Courtney's expertise helps streamline operations and improve productivity for her clients. 
Courtney's commitment to delivering practical and measurable results has earned her a strong reputation in the industry. She is dedicated to supporting businesses in overcoming obstacles and achieving their goals, bringing her valuable insights and experience to every client she serves.