Innovations in STEM Teaching and Learning
oneColumn
Join an interdisciplinary community of UNF instructors and professors who are promoting, enacting, and sustaining change in STEM education!  We welcome all faculty who use scientific thinking, engineering design, and mathematical reasoning in their courses as they prepare today's students for careers and lives in an increasingly technological world.
There has never been a more critical time to reconsider our current teaching practices as both the expectations of our students and their ways of participating in STEM continue to evolve. At the 2022 National Academies of Sciences, Engineering, and Medicine Symposium titled Imagining the Future of Undergraduate STEM Education, NAS President Marcia McNutt asserted, "I do not know a single kid who is not curious, and yet, so many of our STEM classes almost beat the curiosity out of them." 
Program Leadership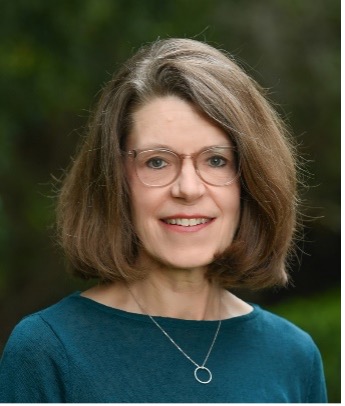 Dr. Terrie McLaughlin Galanti, PhD, Faculty Fellow for STEM Learning Innovation and Student Persistence, is deeply passionate about the teaching of STEM and meeting the needs of our increasingly diverse student community. She graduated as the first female valedictorian in history from the United States Air Force Academy in 1986 and earned graduate degrees in electrical engineering from Stanford University and mathematics education leadership from George Mason University.  She synthesizes her thirty years of experience as an engineer, a parent, a mathematics teacher, and an educational researcher to infuse creativity and risk-taking in STEM learning.
What are we already doing at UNF to challenge this assertion, and what new ideas are we ready to explore and implement?
Dr. Galanti is eager to collaborate with UNF faculty to share ideas and strategies. Please reach out if you'd like to joing this growing community of practice:
Terrie M. Galanti, MSEE, PhD (she/her/hers)
Assistant Professor, Secondary Mathematics and STEM Integration/Computational Thinking
Department of Teaching, Learning, and Curriculum University of North Florida
Current Initiatives
College Algebra Reassessment Pilot
Faculty from the Department of Mathematics and the Department of Teaching, Learning, and Curriculum are collaborating to offer MAC 1105 students a "second chance" to take tests and exams for topics that they have not yet fully mastered.  Peer tutors at the UNF SMART center will work with interested students to remediate these mathematics topics. Students will then have the opportunity to answer additional test questions to replace their original scores for these topics.
Watch this page for more information on how faculty are structuring their syllabi and gradebooks, how this remediation approach working, and how students are responding to these new reassessment opportunities!
Spring 2023 Workshop Series - Innovations in STEM Testing and Grading
This series of workshops will bring together STEM and STEM education faculty to respond to growing calls to rethink testing and grading for undergraduate student success. We will explore a variety of innovative assessments that UNF faculty have integrated in their courses. We also invite any additional interested faculty with assessment ideas to propose sessions for this workshop series.
All workshops will be facilitated at the UNF STEP (Solve, Tinker, Explore and Play) Lab in the Tom and Betty Petway Hall, Building 57.
Dr. Brian Lane, Department of Physics
When we say that a student "got a 75%" on an assignment, on an exam, or in a course… What do we mean? If a grade is represented as a fraction, how are the numerator and denominator defined? And how do we know how that fraction should map onto a letter grade? In this workshop, we will discuss how standards-based grading attempts to answer these questions in a systematic manner by centering student demonstration of mastery. I also describe my own attempts at implementing standards-based grading using video assessments and rubric-based exams, and conclude with some thoughts about what needs to happen next.
Dr. Terrie Galanti, Department of Teaching, Learning, and Curriculum
How might we start a paradigm shift in how we assess STEM learning? As we create more opportunities for students to experience STEM in team-based, active learning environments, we need to change the way that we assess student reasoning. By measuring student growth instead of knowledge acquisition, we encourage students to take ownership of their own learning. In this workshop, we will critically examine portfolio-based assessments from an online object-oriented programming course for high school teachers and from a geometry course for K-8 teachers.
"Ungrading" for Student Agency in STEM
Wednesday, March 29, 10am to 11am
Dr. Caleb Speirs, Department of Physics
This workshop will be interactive and discussion-based. Best practices in grading suggest that deferring numerical grading of student work as long as possible can produce better learning outcomes for students. A growing community of educators are seeking to do away with the process of grading all together via (un)grading practices, but these reforms need to be studied to better understand their effect on various student outcomes. This workshop will begin by examining the purpose of grades and how they function in our classrooms. Then, we will explore the research related to (un)grading reforms and its benefits. Finally, participants will have a chance to design a grading system for their own classes that incorporate  (un)grading practices.