oneColumn
Linkedin Learning

UNF is proud to announce Linkedin Learning is now available as a pilot this Fall. During the semester-long pilot, ITS will assess the experience, the quality of the resources, and the degree of engagement with the platform. New features and changes are on the horizon through the semester.
LinkedIn Learning is a leading online-learning platform that helps anyone learn business, software, technology, and creative skills to achieve personal and professional goals. UNF students, faculty and staff have access to the LinkedIn Learning video library of over 15,000 engaging, top-quality, on-demand courses taught by recognized industry experts. Members can also connect their LinkedIn Learning history to their LinkedIn account for a more personalized learning experience.
Eligibility
All active students, faculty and staff are automatically granted access.
Access LinkedIn Learning
To get started with LinkedIn Learning, you will need to activate your account:
After logging in you will be directed to the

 

UNF 

login page where you'll enter your UNFID username and password. You may need to use Duo for two-factor authentication.
Optional: Enter your LinkedIn account login and password to connect your learning history to your LinkedIn account.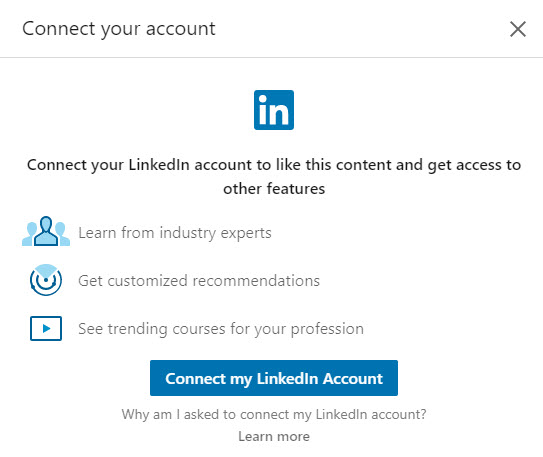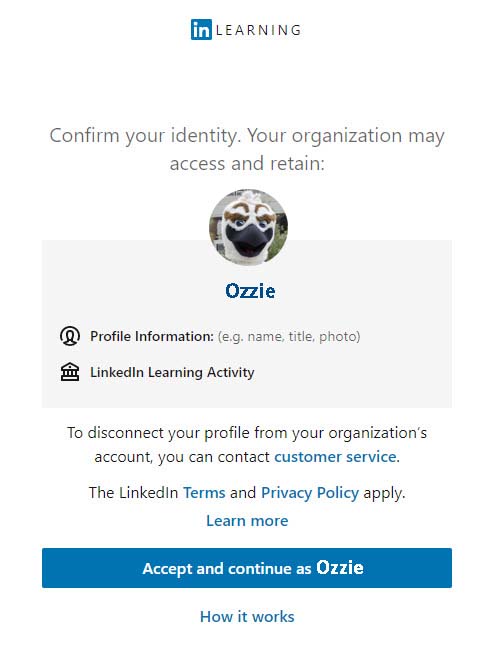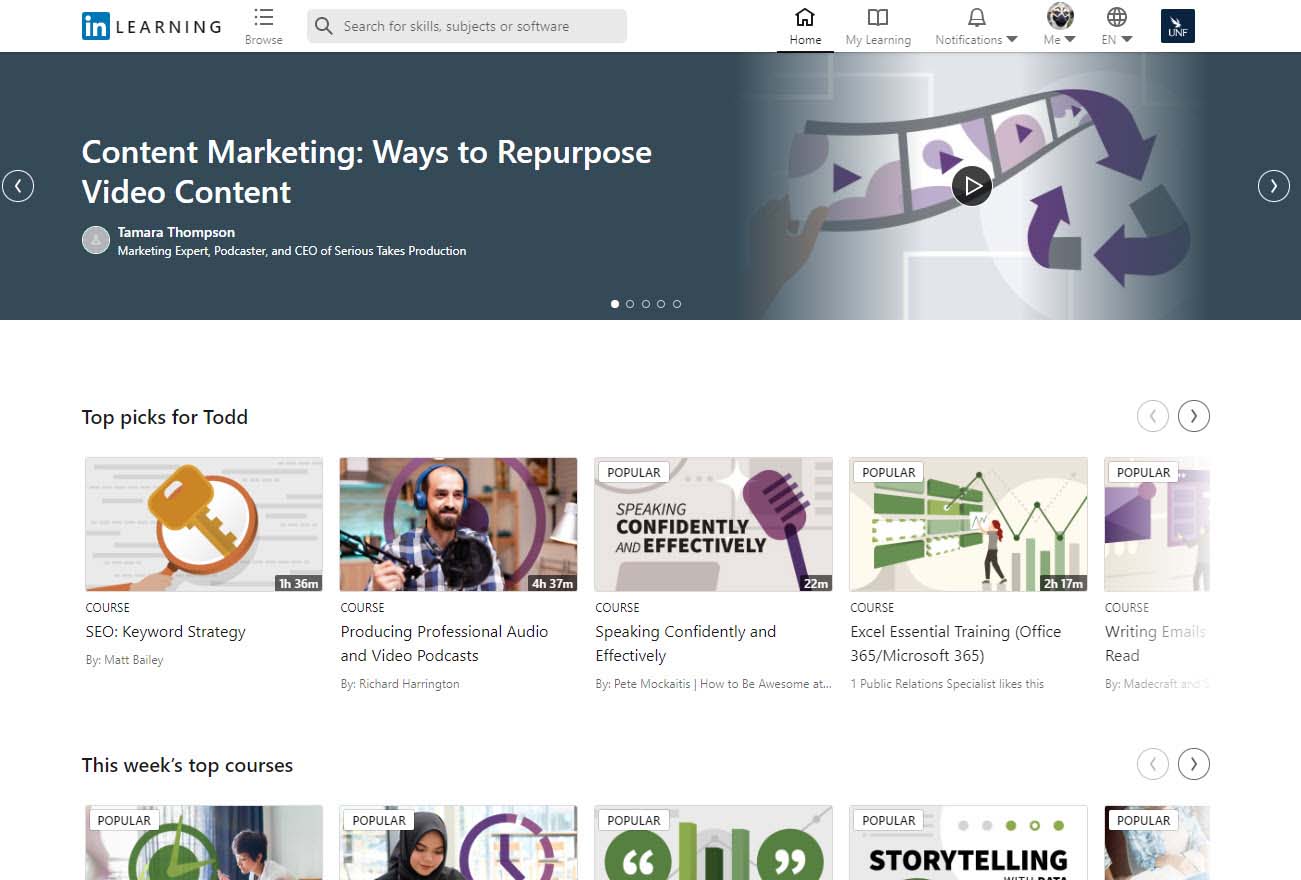 Service Login:
How to Get Support:
Supporting Information: