oneColumn
SharePoint Online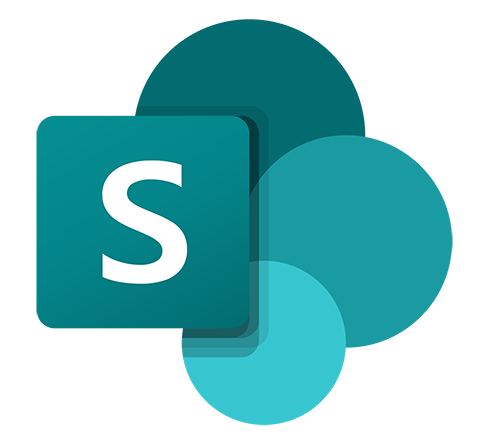 SharePoint Online sites provide document storage for the vast majority of team and department files. A SharePoint Online site is created through Microsoft Teams. Every time you create a Team, you also get a SharePoint Online site with the same name.

Create a Team in Microsoft Teams
Relationship Between a Team, Channels, and SharePoint Online
Each team in Microsoft Teams has a team site in SharePoint Online.
Each channel in a Team gets a folder within the SharePoint site's default document library.
Teams come with a General channel, which is associated with the General folder in the SharePoint site's default document library.
If you create a channel in Teams, a folder in the SharePoint site's default document library is created.
If you create a private channel in your Team, those files are stored on a separate SharePoint site created specifically for that channel. Private channels should be used sparingly.
Adding and Viewing Files
If you add a file or folder in SharePoint outside of the folders associated with your Team's channels, then those files and folders will not automatically surface in Teams. If you want that content to show in Teams, you should add it to a channel folder.
Files shared within a conversation are automatically added to the document library in the folder associated with the Teams channel where it was shared.
Not all file and file storage options are displayed in Teams. To access certain options, you may have to open the Team's SharePoint site.

Collaboration Tool

Primary user(s)

Great for...

Sharing and access control

Conversations and communication

 

Teams  

Team

Project-oriented teams to have a conversation, work together in files, call, and meet right where the work is happening. 

Teams can be public (open to anyone in your organization) or private (managed membership). 

Communicate in real time with teammates in a chat-based environment and in online meetings.

 

 SharePoint Online 

Team, group, organization

Storing files in the cloud and sharing them with your team or organization, using robust permission management, and creating feature-rich available to be added to your Teams channel.

Share files with your team, organization, and external users. Use Office 365 Groups to control access on team sites, or set up more robust permissions for sites and documents.

Communication using SharePoint News. News can be added to your Teams channel, too.  And you can add comments and likes to SharePoint pages.

 

 

OneDrive  

Individual and team

Storing and syncing files in the cloud and accessing them from anywhere on any device. Ideal for work in progress and sharing with specific individuals.

Documents are private until you share them. Share files individually and work on Office documents with others at the same time.

Comment on documents and use the @-sign with someone's name. The person you mention receives mail with a link to your comment.