oneColumn
Microsoft Teams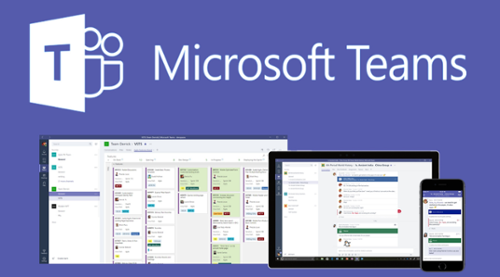 How to start a video call in Teams
Microsoft Teams is a cloud based digital hub for teamwork in Office 365. Team conversations, files, meetings, and apps are shared live together in a single shared workspace. Users can work together using chat instead of email and use channels instead of just file folders. It's a workspace where a team can securely edit files at the same time and see likes at mentions and replies with a single tap.
Connect on Teams anywhere with Windows, Mac, iOS and Android devices, or bring remote participants into meeting spaces of all sizes with Teams.
Video Training Series Instructor Led Training Teams Training FAQ
This video training series offers a variety of quick how-to-instructions for users to gain an easy understanding of the features available in Teams. Search for the videos that meet your specific needs and be on your way with Teams instantly.
Instructor Led Training for Planners and Tasks Planner Video Series
Live recorded, instructor led training session for faculty and staff on Microsoft Teams. In this course instructor, Charity Nix, demonstrated how to use the Teams Planners and Tasks features to streamline task management to organize, communicate, collaborate, and instruct.
Access
To access Microsoft Teams, log into Office 365 through portal.office.com (or through myWings).
Select the waffle icon in the upper lefthand corner
Select the Teams icon in the Apps menu

The Microsoft Teams Desktop Application is also available for download through the UNF Software Center by employees.
Create a Team
Students, faculty and staff can create a Team for their group, department, study session, club, etc. View this video to learn how. After watching the video, there are a few things to know about creating a Team.
When you create the team, it will be named for you. If you want a different name, contact the ITS Help Desk and request the name to be customized.
By default, your team is "Private", meaning you'll have to add the people or groups you want on the team. Select "Public" if you want anyone at UNF to be able to find and join the team.
It is recommended that each Team have two "owners" designated.
If a Team is not used within a year, it will be deleted. The owner of the Team will receive prior notification via email.
Features:
Chat
The chat feature is ideal for individual and small group collaboration.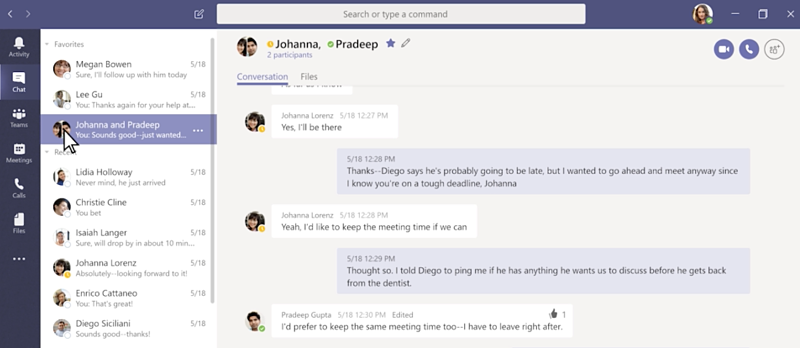 The chat collaboration tool provides your team with the ability to work together and share information via a common space. With chat, you can have private one-on-one or group conversations that are not in the public team channel.
Enjoy conversations with your teams using popular social features, such as adding emojis and custom memes.
Meet Now
The 'Meet now' feature to host private on-demand video or audio meetings from the desktop or browser.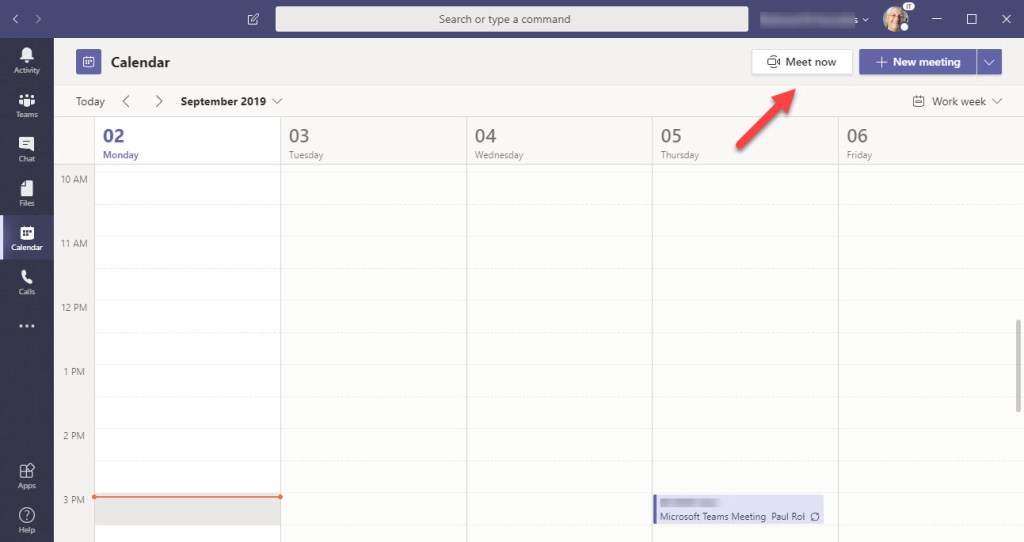 Using the Teams Meet Now Feature
Service Login:
How to Get Support: